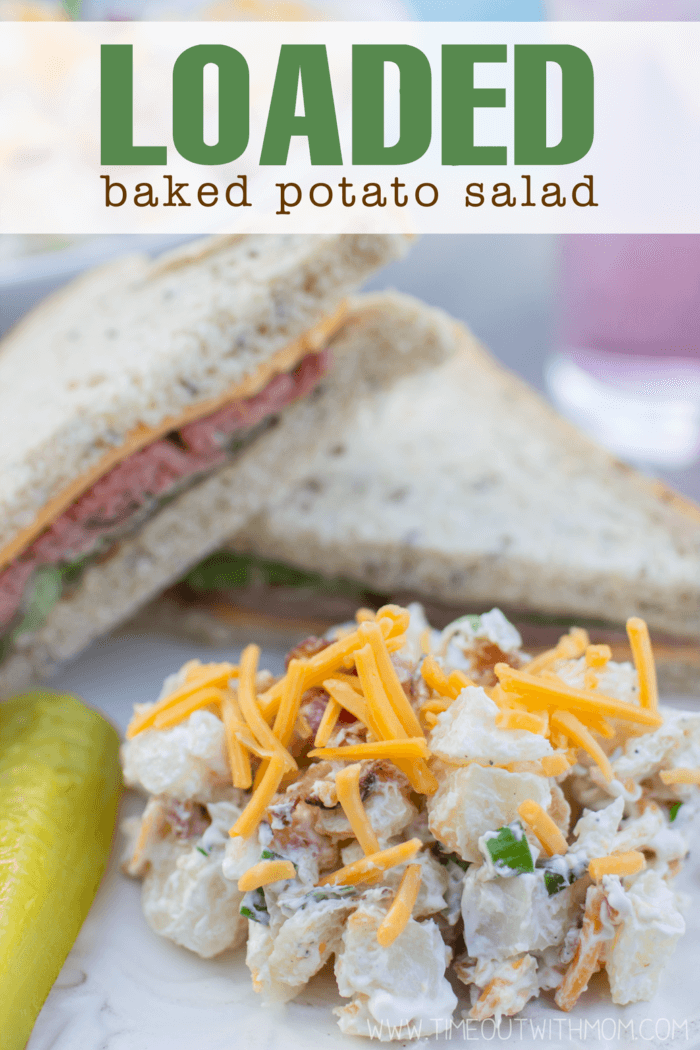 Summer is officially here!!! Are you already sick of the same boring lunch? Kick it up a notch by adding Loaded Baked Potato Salad into the mix!
Let's face it, the same sandwich every day, even if you switch it up a bit can get a little mundane. As a Mom, I do my best to keep a variety of items handy for school lunches, picnics, pool days, and BBQ's. One of my all time favorite sides is a good potato salad. With there being so many to choose from in the stores, I began to think of all the ways I could make my own and incorportate different items.
This potato salad pairs well with just about anything. It is so quick and spimple to make, and best of all, includes bacon!!! Your guests will be begging for the recipe!