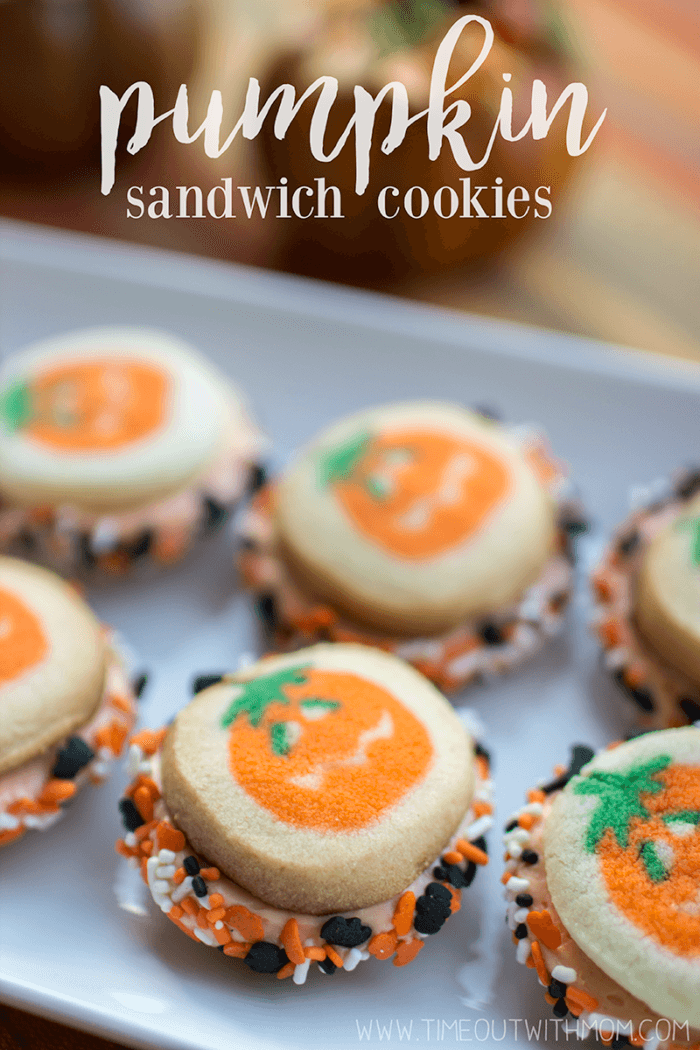 How are we in October already? I swear, this year has totally flown by. Summer was a breeze and here we are in a new school year with the holidays swiftly upon us. I always use Halloween as the marker to the start of the holiday season and festivities. It's one of my favorite holidays and I look forward to it every year. Let's face it; what's better than ghouls, goblins, witches, cats, and of course, pumpkins? We do our best to go all out around here by decorating inside and out for all of our neighbors and friends. We make goodie bags for our trick-or-treater's and bake lots of cookies for our guests as they stroll through the neighborhood on Hallow's Eve.
One of the best parts about our Halloween baking is the convenience and help I can get from my little ghouls. Pillsbury™ never disappoints me during the Halloween season and that is the reason they are my go-to brand. Their printed sugar cookies are always a hit with the kids and we have so much fun in the kitchen together creating our treats. This year, we are taking things one step further and creating Pillsbury™ Playful Pumpkin Sandwich Cookies.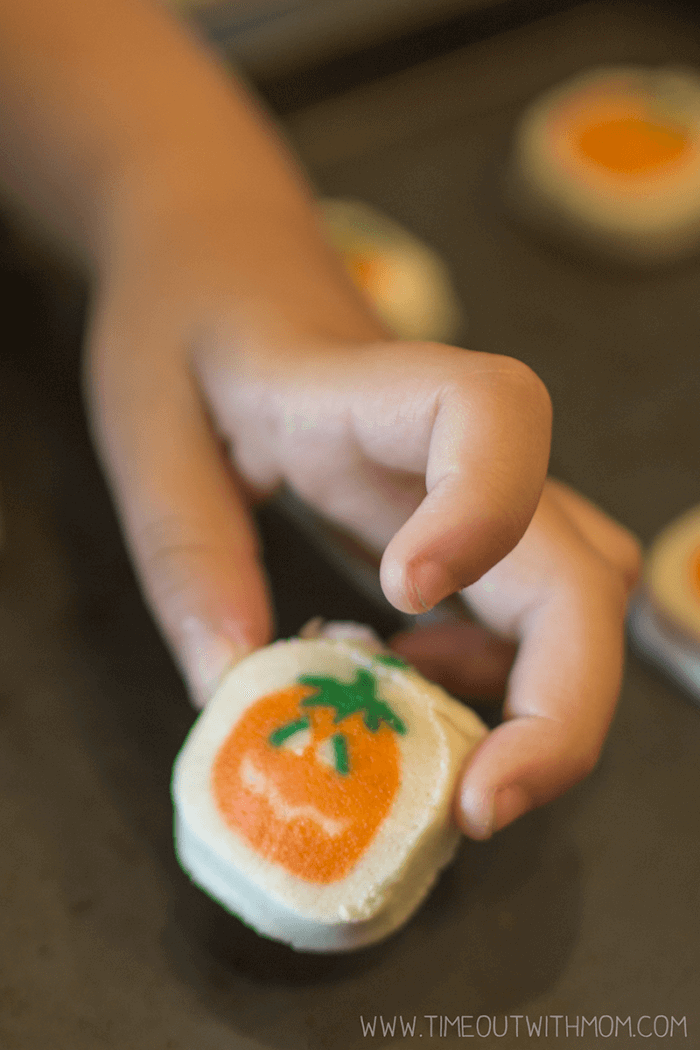 With Pillsbury™ Ready to Bake!™ Cookies from Walmart, I can set the baking sheet out and allow the kids to place them as the oven pre-heats.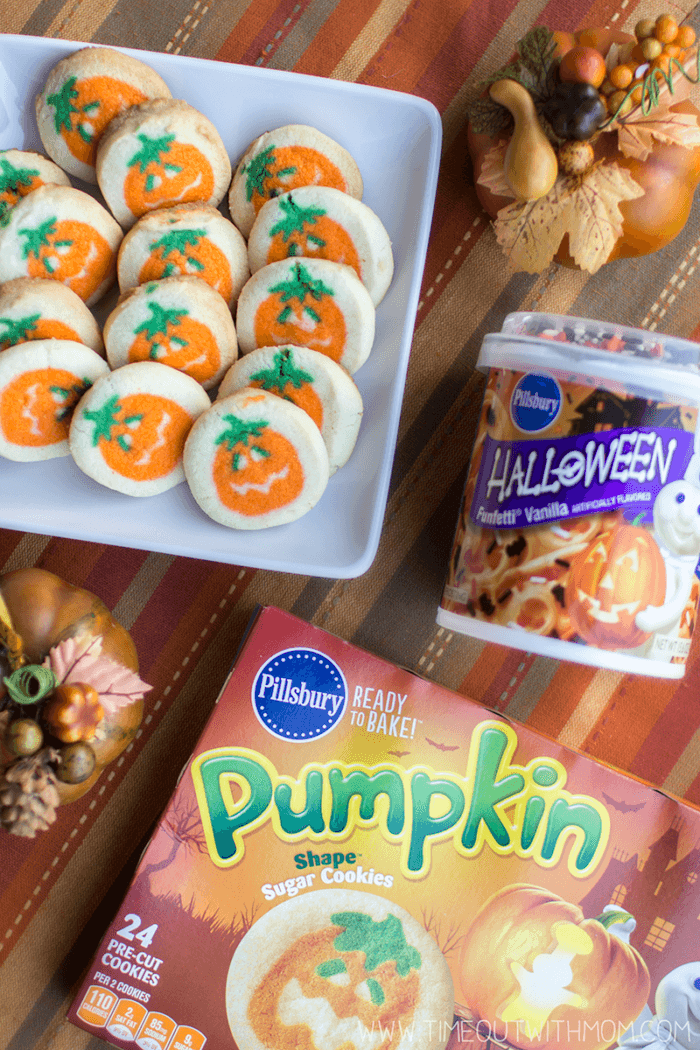 Once they're done, we simply allow them to cool and get all of our other ingredients ready. Following the Pillsbury™ recipe is so simple and the kids absolutely love being involved. For my little ones, this is quite the treat because they get to really get in on the action. Want to make you own?
All you need is:
● 1 Package of Pillsbury Ready to Bake!™ Pumpkin Shape™ Sugar Cookies 24 ct Box
● 1 Container (1 lb) Pillsbury™ vanilla or chocolate creamy ready-to-spread frosting
● Assorted candy sprinkles, as desired
Get Started!
1. Heat oven to 350°F. Bake cookies as directed on package; cool.
2. Add 2 heaping tablespoons frosting to one cookie, and sandwich with another cookie.
3. Roll edges in candy sprinkles
4. Enjoy!
Print a copy of the recipe here!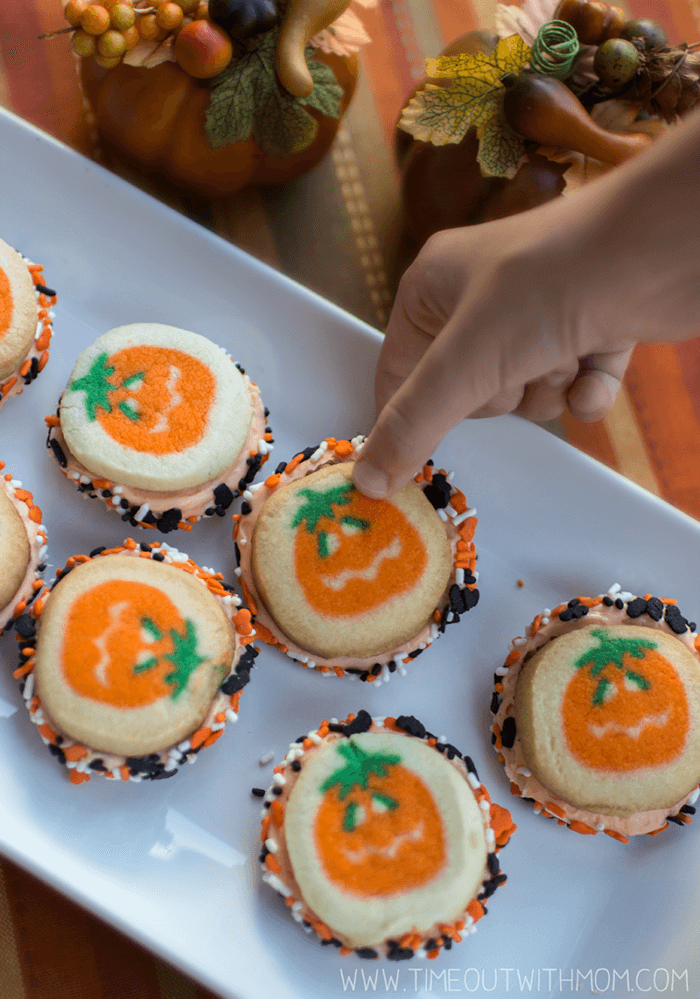 Oh, how we wish we could share these treats with you! They are delicious and a perfect addition to your Halloween festivities. Grab your ingredients today at Walmart and create memories and new traditions with your family this holiday season.