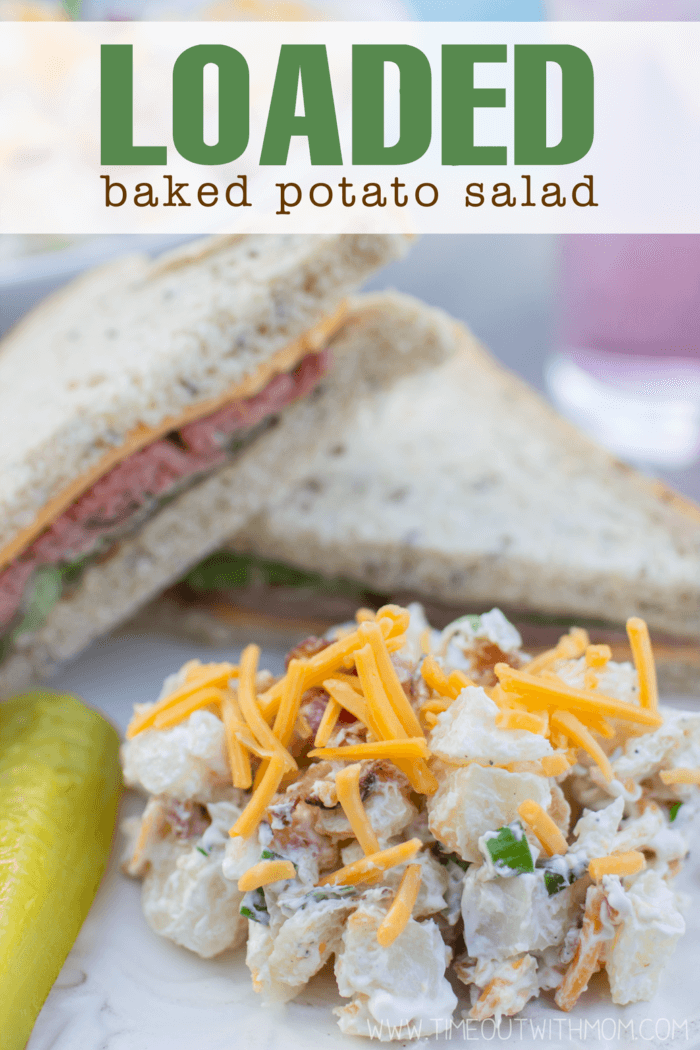 Summer is officially here!!! Are you already sick of the same boring lunch? Kick it up a notch by adding Loaded Baked Potato Salad into the mix!
Let's face it, the same sandwich every day, even if you switch it up a bit can get a little mundane. As a Mom, I do my best to keep a variety of items handy for school lunches, picnics, pool days, and BBQ's. One of my all time favorite sides is a good potato salad. With there being so many to choose from in the stores, I began to think of all the ways I could make my own and incorportate different items.
This potato salad pairs well with just about anything. It is so quick and spimple to make, and best of all, includes bacon!!! Your guests will be begging for the recipe!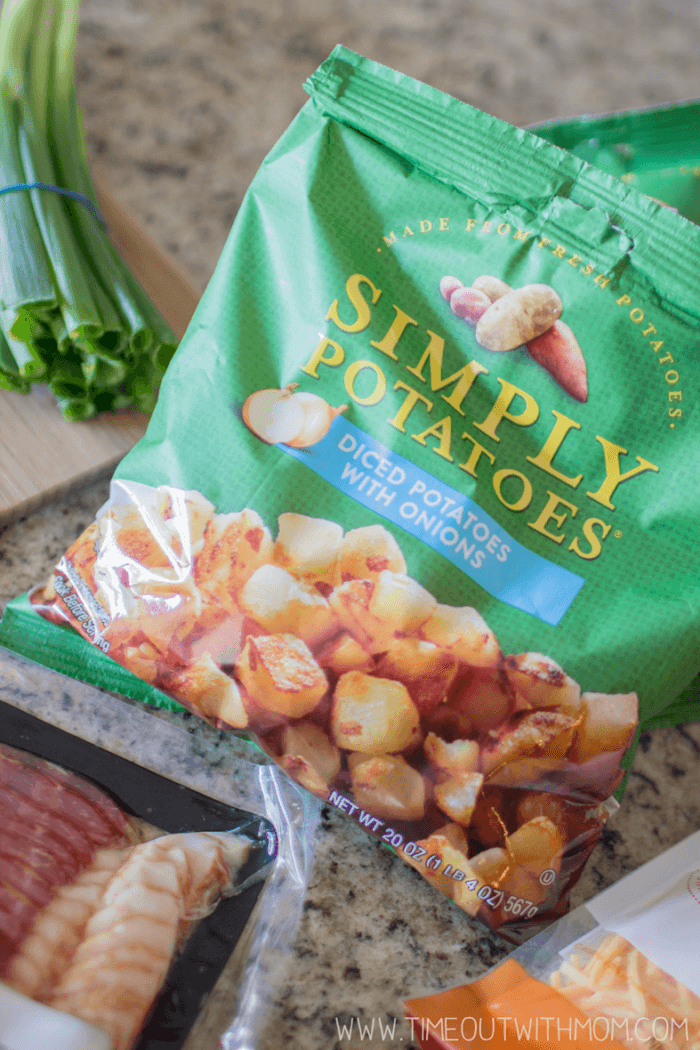 During a recent food shopping trip, I noticed that Simply Potatoes® doesn't just make the delicicious hash browns my family has grown to love, but they also have diced potatoes! It was a total ah-ha moment for me. Diced potatoes, that I don't have to boil and cut for my potato salads? Grab a bag (or two) and sign me up!!!
I personally love a bit of onion in my potato salad, so I grabbed the diced potatoes with onion variety. I cooked the potatoes as per the label, fried up a package of bacon and snuck a few pieces for me and a few for the dog. She loves bacon and since you only need about 9-12 slices for this recipe, you can share the rest.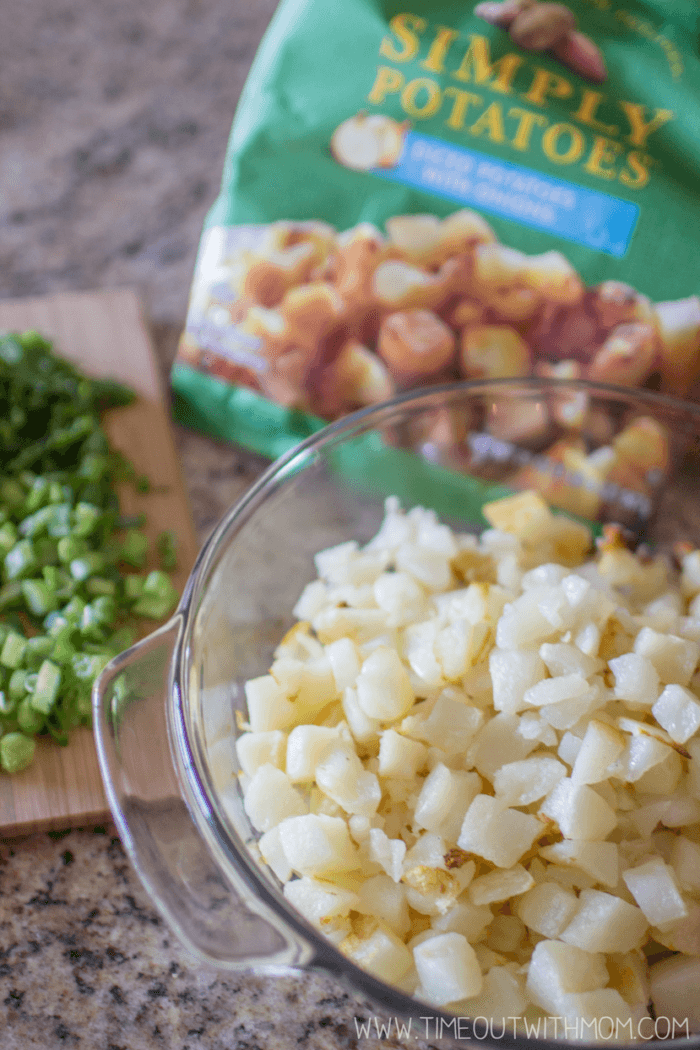 I let my potatoes cool in a bowl and then added all of my other ingredients. Sour cream, mayo, cheddar cheese, chives, and of course, the bacon! Since we had company this weekend, it was a perfect addition to our Sunday lunch by the pool.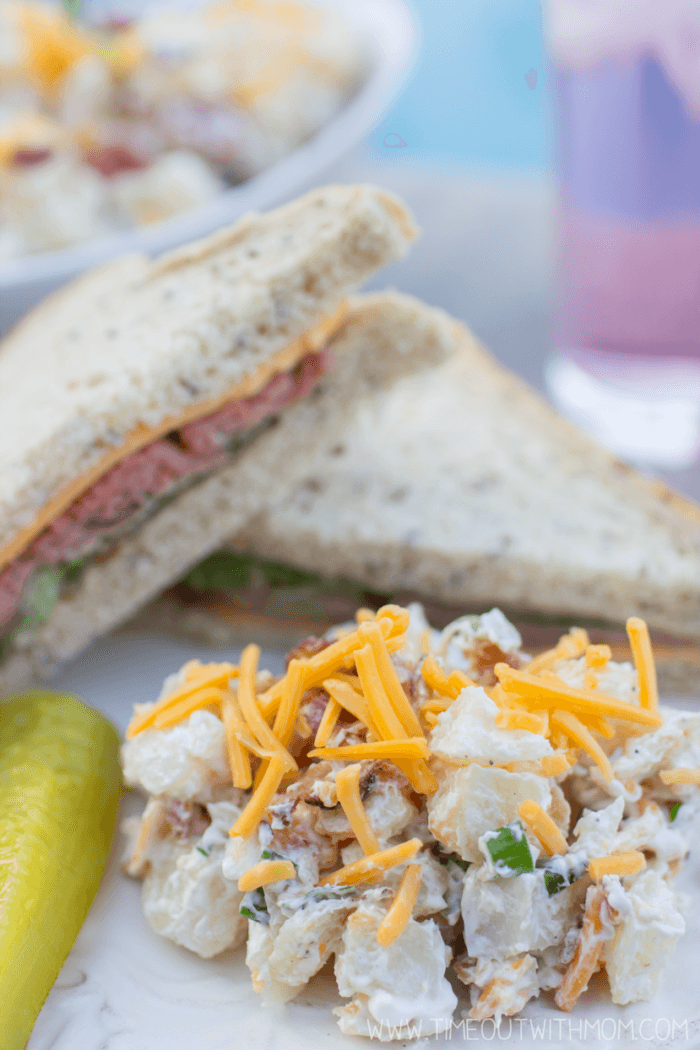 Loaded Baked Potato Salad
Ingredients
2 Bags of (Simply Potatoes®, Diced with Onion|https://ooh.li/5dbecb4)
9-12 Slices of Bacon
1 (16oz.) Container of Sour Cream
2-4 Tbsp. Mayonnaise
1-2 Cups of Shredded Cheddar Cheese
2-4 Tbsp. Fresh Green Onions, Chopped
Salt and Pepper to Taste
Instructions
Cook potatoes according to the packaging and allow to cool.
Cook bacon and allow to cool.
Once the potatoes are cooled, add sour cream and mayonnaise and mix well.
Crumble the bacon with your hands or cut into small pieces.
Toss bacon, cheddar cheese, and chopped green onions into the potatoes.
Add salt and pepper to taste.
Enjoy!
https://www.timeoutwithmom.com/2021/06/loaded-baked-potato-salad.html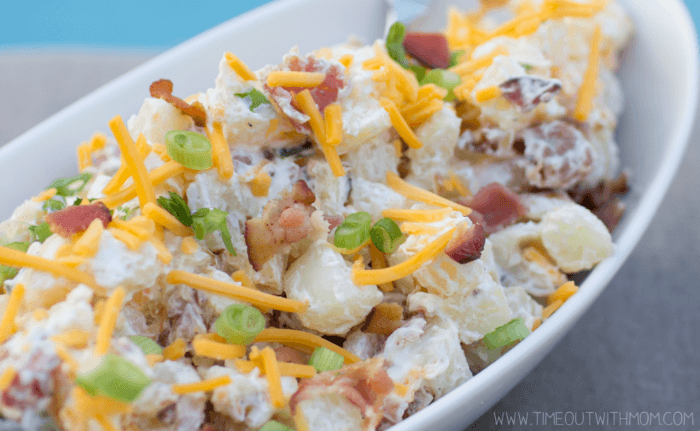 We talked, we laughed, caught some sun and devoured this amazing potato salad! What is your favorite type of potato salad?