This is a sponsored post on behalf of Pledge®. However, all opinions and views are my own. #SCJMessyMoments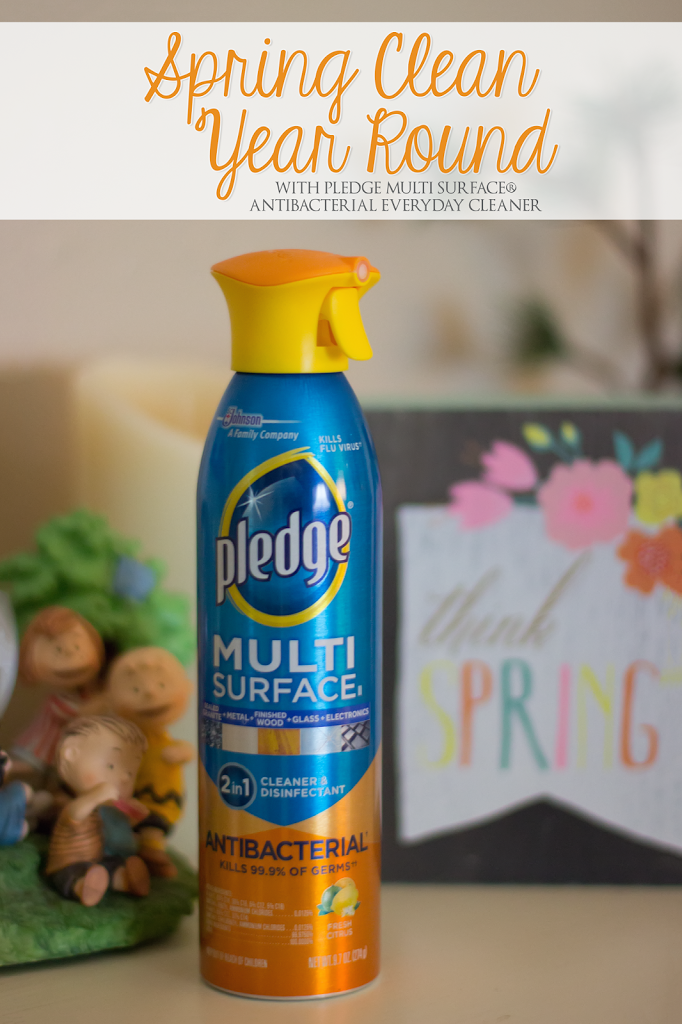 I'm so happy Spring is here! The beautiful sound of the birds chirping every morning as I hustle out the door is just lovely. It's one of the first things I notice about springtime here in South Florida. The weather is great and the pool is already calling my name. But first, I have some spring cleaning to get done – and that includes cleaning the pool! We do have a pool cleaner robot but I still need to make sure the chlorine levels are right. While it adds another job to the spring cleaning list, it's my favorite one to do because I just think about how much fun we're going to have after it's done!
Now, to be truthful; I used to loathe cleaning. But then again, who really likes it? For me, it was to the point where I was actually paying for a cleaning service and getting in touch with companies who can provide rubbish skips, just so I could be more motivated into giving my house a proper spring clean. And I know what you're thinking. What's a stay-at-home mom need a cleaning service for? Well, that's how much I didn't like it!