This shop has been compensated by Collective Bias, Inc. and its advertiser.
All opinions are mine alone. #IDSimplyPure #CollectiveBias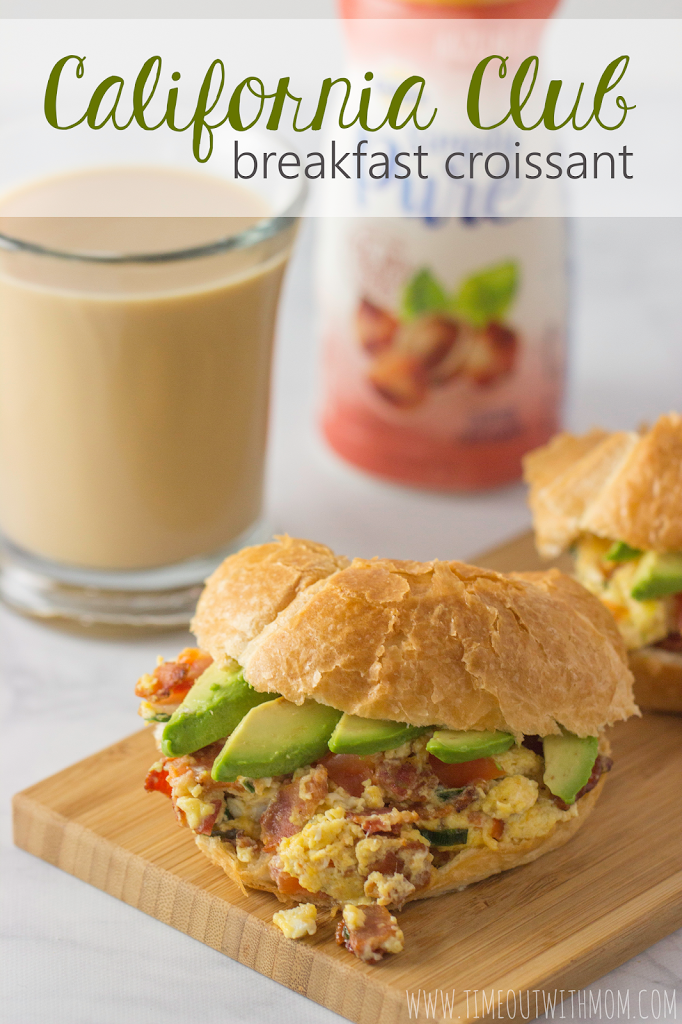 Get up and go, go, go! That's my life. Monday through Friday. I get up before the sun, make breakfast, brew my favorite coffee and sit out back. This is my me time. I don't have much of it, but I fit it in where I can. As I sit by the pool, watching the sun rise, the trees sway back and fourth, I take it all in. I try relax as much as I can before it's time to wake the little ones up and get moving, because that's when things start to get hectic. I like my coffee light and sweet, first thing in the morning. Hazelnut is my flavor of choice, and when it comes to taste, I have to say that nothing really compares to International Delight Simply Pure Coffee Creamer.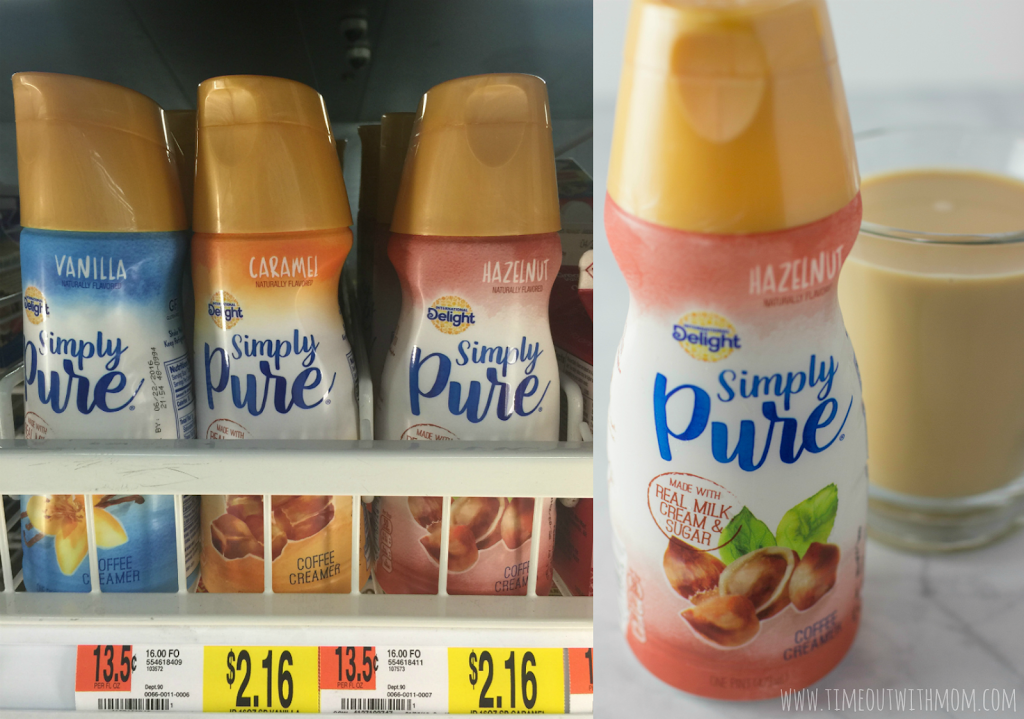 When I spotted this creamer in Walmart, I had to have it. With 3 flavors to choose from (vanilla, caramel and hazelnut) and only 5 simple ingredients, I love that these creamers are made with real milk, cream and sugar. It's something I know I can use every day, share with my guests when they visit and feel good about it.
I'm always looking for new ways to reinvent my mornings and stay healthy, all while keeping up with my New Years resolution of eating better. So, I do my best to purchase my fruits and veggies from local growers and fresh markets. It's the simple things in life that can keep us happy!
Today, I am sharing with you, my recipe for a delicious California Club Breakfast Sandwich. A rich, buttery croissant, topped with fresh scrambled eggs, cheddar cheese, Applewood smoked bacon, tomatoes, green onions, and avocado. This sandwich pairs well with coffee and is sure to get you out of bed in the morning. Now, let's get to the recipe!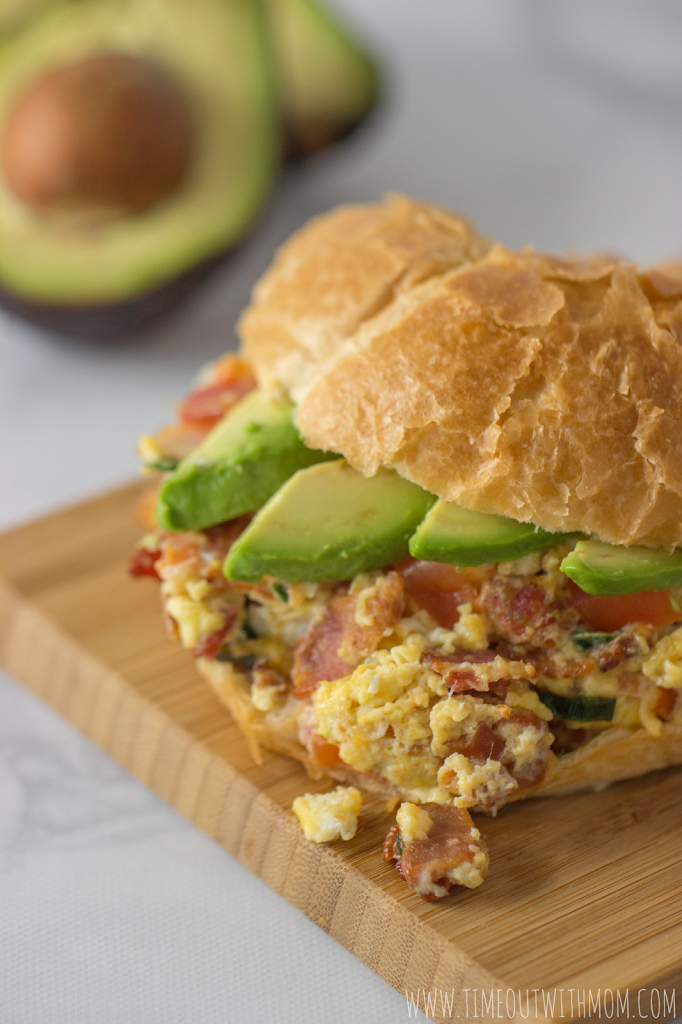 California Club Breakfast Croissant
Ingredients
2 Croissants
4 eggs
1 ripe tomato, diced
1 ripe avocado, sliced
¼ – ½ cup mild cheddar cheese, shredded
4 Applewood smoked bacon strips
2 green onions, chopped
Salt and pepper to taste

Directions
Begin by dicing one tomato, chopping 2 green onions and slicing one avocado. Set aside.
Cut bacon into smaller strips or cubes
Heat a non-stick skillet over medium heat and add bacon
Allow bacon to cook until it begins to sizzle and fat melts
While the bacon is cooking, crack eggs into a medium sized bowl and whisk until well combined.
Once bacon is cooked, drain off any excess grease and add the tomatoes and green onions.
Sauté for 20-30 seconds and add the whisked eggs.
Stir with a rubber spatula, mixing all ingredients together until cooked.
Slice Croissants and fill with the scrambled egg mixture.
Add salt and pepper to taste.
Top with sliced avocado and Enjoy!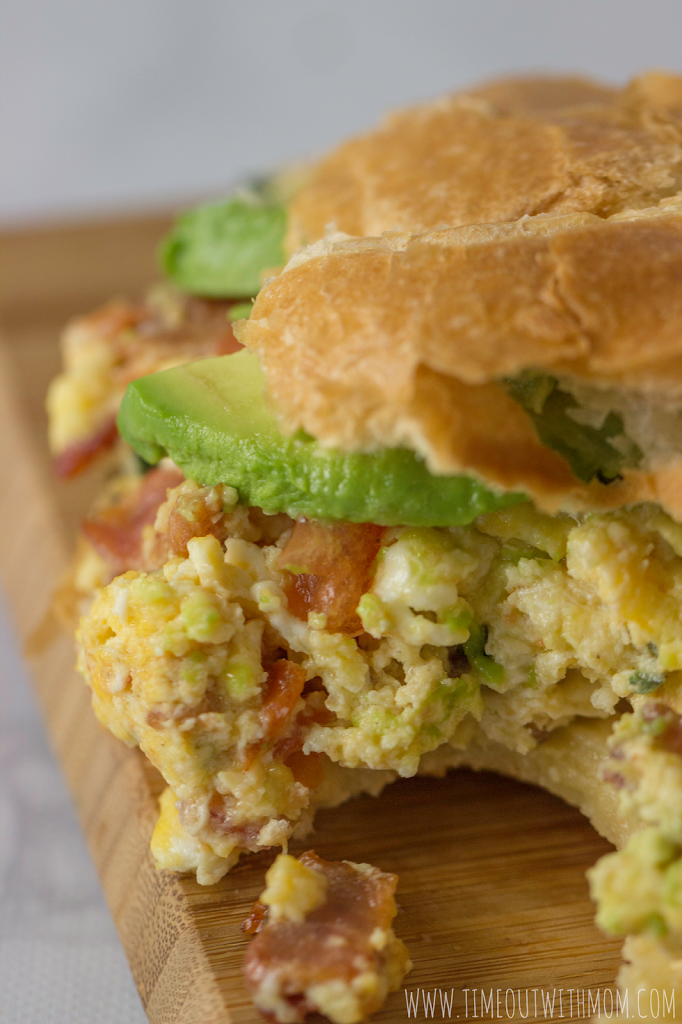 Always in a rush? No worries! You can make these California Club Breakfast Croissants ahead of time. Just wrap, freeze and reheat!
To store your your breakfast croissants in the freezer, wrap each prepared individual croissant tightly in plastic wrap and store in a gallon sized freezer bag. These will keep well in the freezer for one to two months. To reheat, remove plastic wrap and wrap your breakfast croissant in a paper towel. Heat for about two minutes in the microwave, or until heated through.
Don't forget your coffee!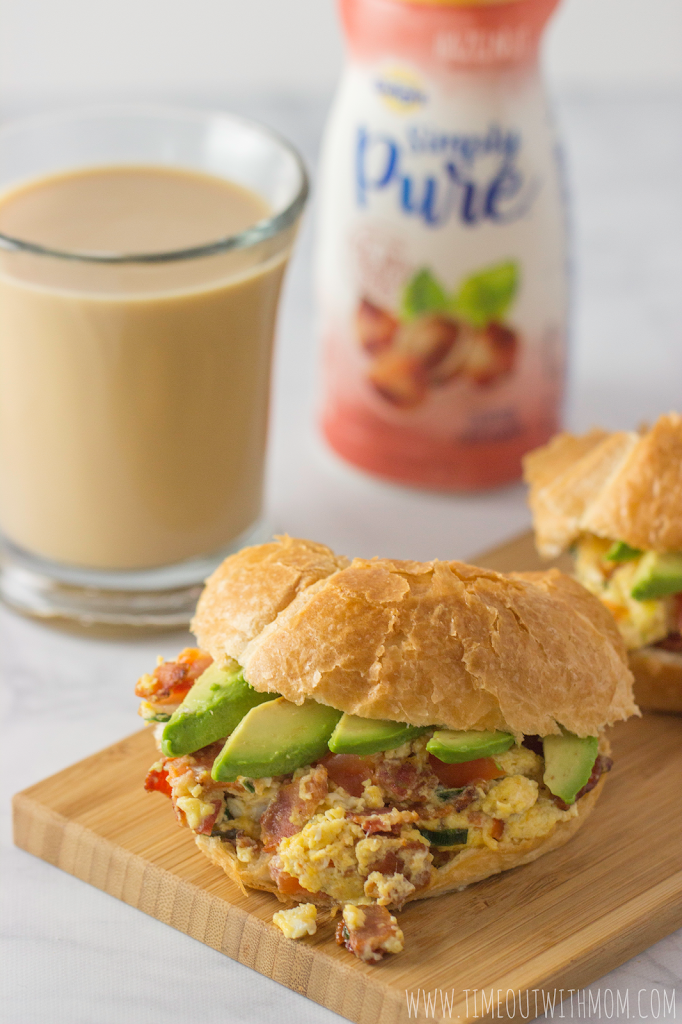 Looking for more recipes to pair with your perfect cup of coffee? Visit the Simply Pure Social Hub for inspiration and be sure to keep an eye out for International Delight, Simply Pure Coffee Creamers in the dairy section of your local Walmart. Hazelnut is my favorite, which will be yours?
Connect with International Delight on Facebook and Twitter, and with Walmart on Facebook and Twitter. While there, you'll be able to discover new ways to enjoy your cup of coffee!