This delicious Toasted Ravioli Recipe is ready in 15 minutes, served with marinara sauce and is the perfect appetizer dish!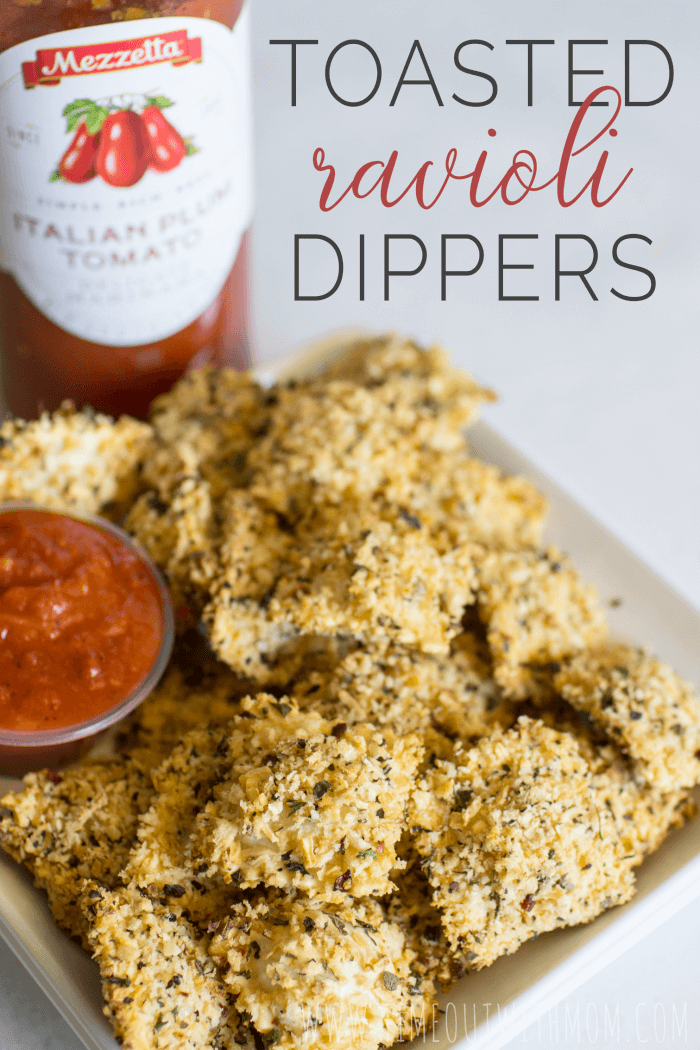 * GIVEAWAY ALERT* Enter to win a round trip for 2 to Italy! Details at the bottom of this post.
If you're looking for a quick and easy appetizer recipe to entertain your guests, this post is for you! And that giveaway I just mentioned helps a little bit too.
I struggle with entertaining. As a matter of fact, I am a horrible hostess. I get so wrapped up in the food that I feel like I don't get to spend enough time with my guests. Their bellies are happy though! Recently, I saw a post about fried ravioli and thought, OMG! Heaven!!! But when I thought about the oil, I shuttered. I am trying to stay away from fried foods, so a baked version was definitely in order.
I absolutely love Italian food. It's one of my favorite cuisines, and being that I have a bit of Italian in me, it makes sense, right? I feel like Italian food brings the family together. I usually cook Italian food whenever family comes to visit. My little cousins, who I am very close with went off to college this weekend and as a part of their last hurrah, I invited them over for a nice family meal. We started off with the toasted ravioli and finished up with baked ziti, chicken Parmesan and of course, garlic rolls.
I also love to eat Italian food when dining out. There are so many fantastic Italian restaurants out there though it can be hard to know how to decide which way to turn. I was talking to a friend of mine about this just the other day, and she told me that one of her favorite Italian restaurants is Portofino Verden in Germany. If ever I take a trip to Germany I will have to give them a try!
I am so excited to share this recipe with you today because it is so quick and easy to make.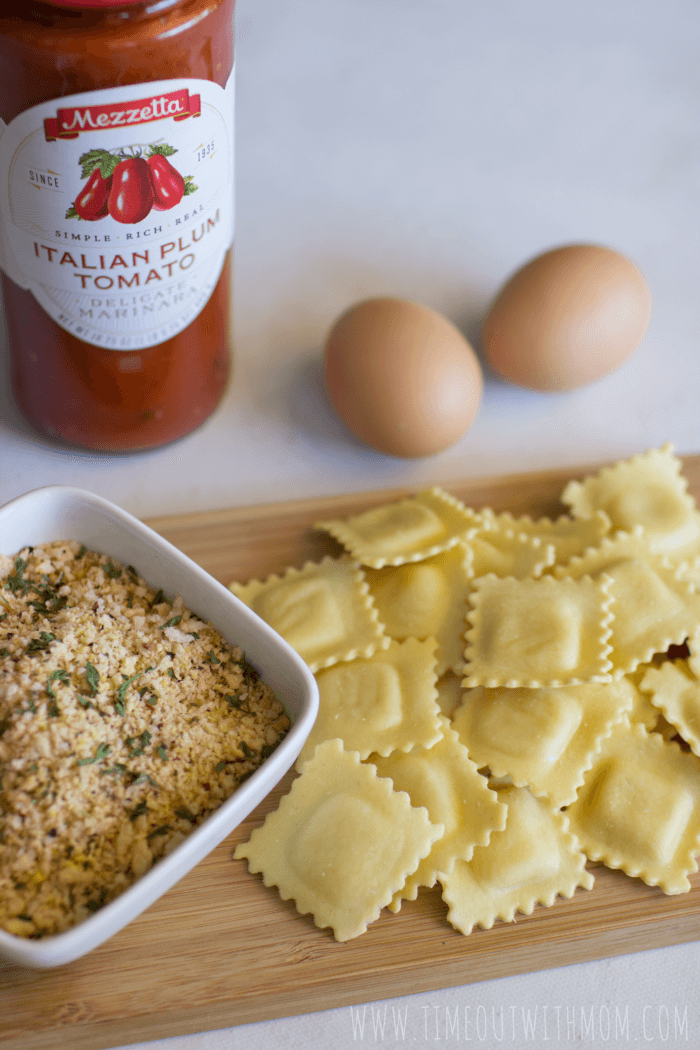 I started out with the basics: two eggs, seasoned panko bread crumbs and refrigerated cheese ravioli. I doctored my bread crumbs up a little bit, dipped my ravioli in the egg wash and covered them with the bread crumbs.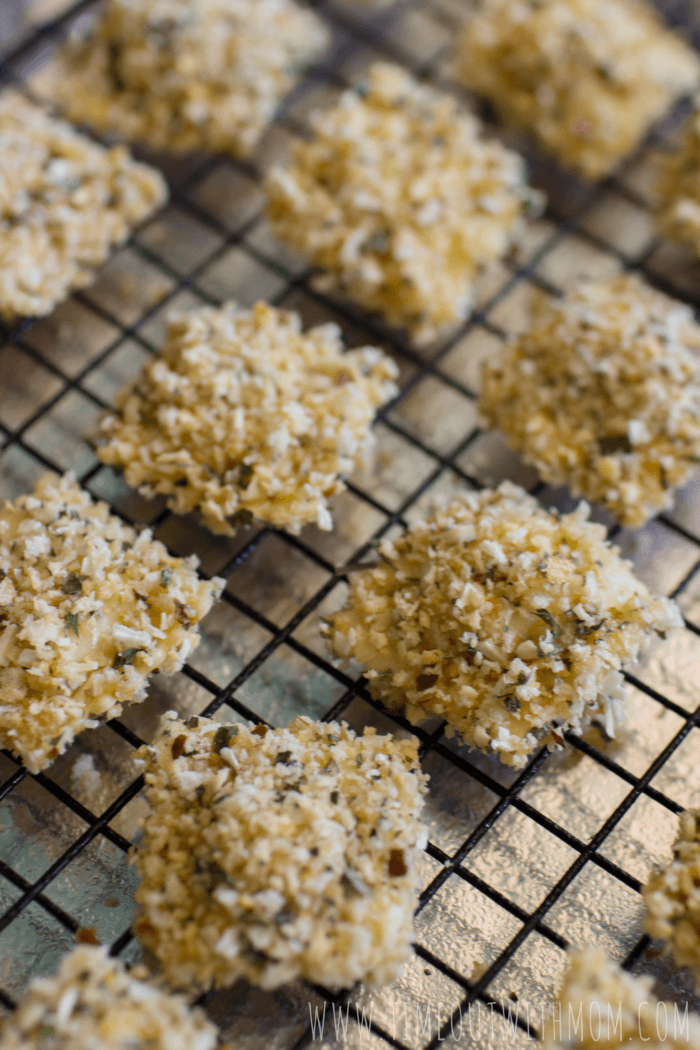 I placed them onto an oiled cooling rack which was on top of a cookie sheet, sprayed them with a bit of olive oil and placed them in the oven to bake at 400° for 15 minutes.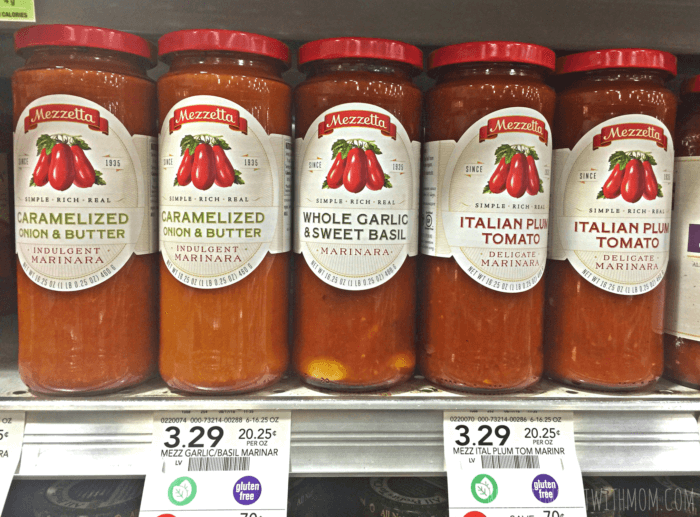 I used Mezzeta Marinara for the dipping sauce in this recipe. The tomatoes used in their sauces are grown in the rich soils of Italy's San Marzano region and each sauce is all natural with no sugar. The flavor is amazing and our favorite is the Italian Plum Tomato.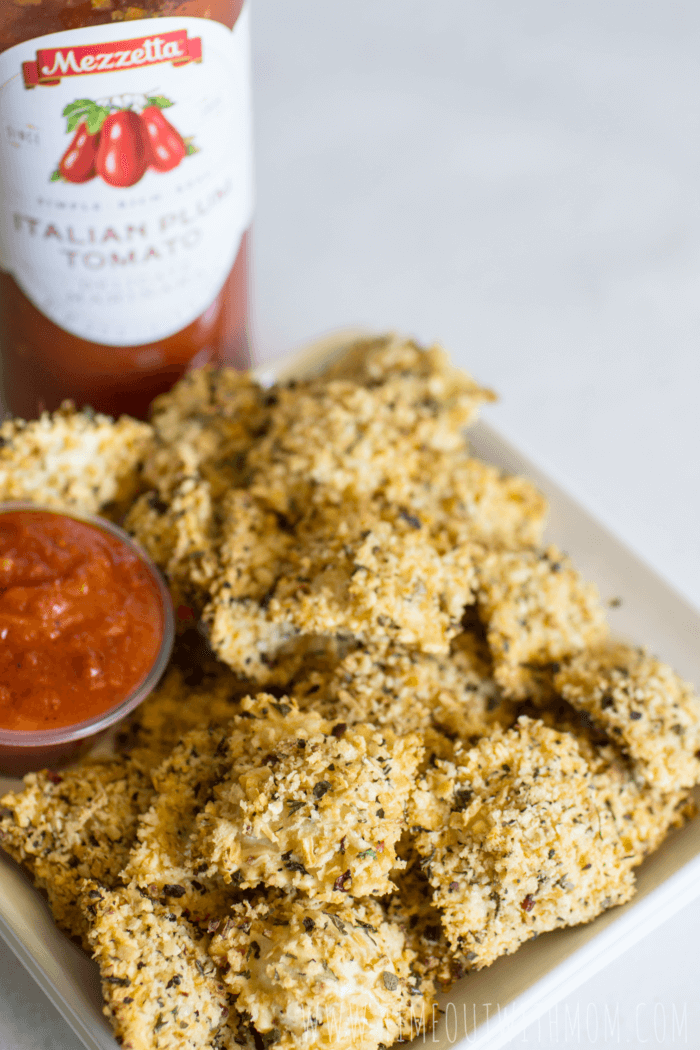 15 Minute Toasted Ravioli Dippers with Marinara Sauce
Ingredients
1 jar of Mezzetta Italian Plum Tomato Marinara Sauce
1 12 oz. package of refrigerated ravioli
2 eggs
2 tbsp water
1 cup seasoned panko breadcrumbs
3 tbsp dried chopped onion
2 tsp dried basil
1 tsp dried parsley
1 tsp garlic powder
Olive oil spray or cooking spray
Instructions
Pre-heat oven to 400°F and place an oven-safe wire rack or cookie cooling rack on a baking sheet
Spray rack with cooking spray and set aside
In a small bowl, add egg and water and whisk until combined
In a medium sized bowl, add breadcrumbs, dried chopped onion, basil, parsley and garlic powder. Mix until combined
Dip each ravioli in the egg wash, and coat ravioli with breadcrumbs
Place the coated raviolis on the rack and spray with olive oil or cooking spray
Bake for 15 minutes or until ravioli are golden brown and crisp
Serve with Mezzetta Italian Plum Tomato Marinara Sauce
Enjoy
https://www.timeoutwithmom.com/2016/08/toasted-ravioli-dippers.html
Have you ever wanted to visit Italy? If so, here's your chance! Enter to win a round trip for yourself and a guest to Italy from Mezzetta. They're sending one lucky winner and a guest to Italy to attend culinary experiences in the San Marzano region of Italy and explore other cities of Italy. The Grand Prize trip includes the round trip flight to visit Rome, Italy, the culinary experience and tour of Italy.
What's your favorite appetizer for entertaining guests?