I have been compensated by PediaSure for this post; however, I am sharing my own thoughts. All opinions are my own.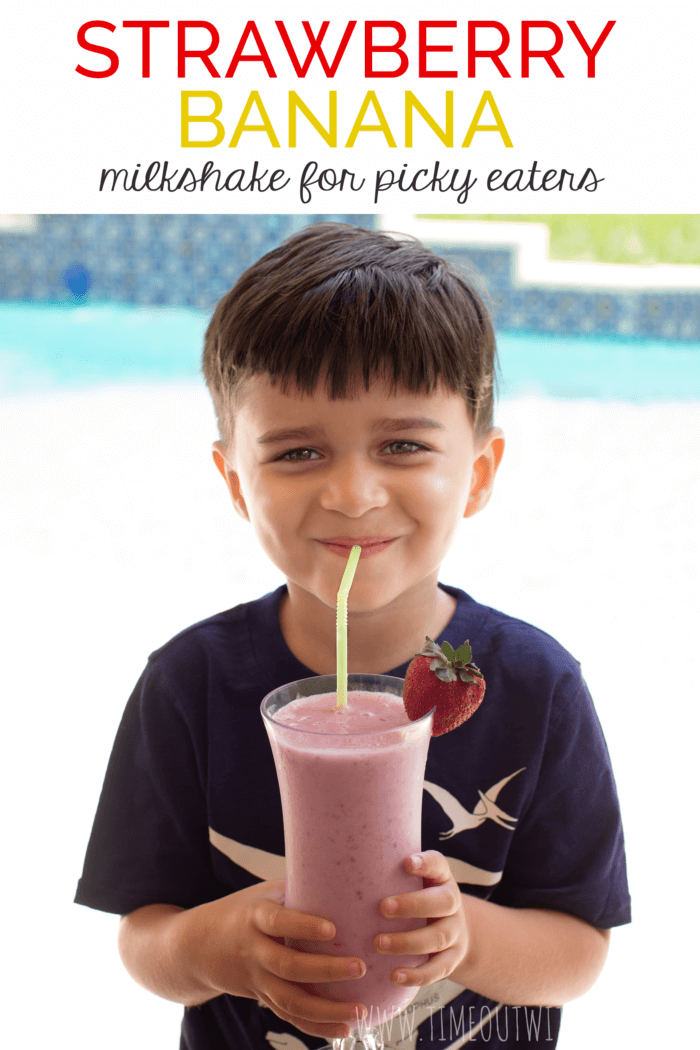 Now that we are back in our school routine, I am finding it a bit difficult getting my little one to eat at home after school. I'm not sure if he is either still full from lunch or maybe tired, but I am always on top of my kids' nutrition and the things they are eating. Over the summer, he had a pretty good appetite and ate virtually anything we put in front of him. However, changes, such as school, routine, and of course age can alter a child's eating habits. The same can be said for adults too, sometimes we neglect what we eat because we are so focused on something else. To help our children we have to show them that we are taking care of our bodies as well, this includes using supplements from companies like Nucific that we can take daily. It may be wise to see if there are any supplements for your children at the same time, but it is best to check with a doctor first.
Now, I am no doctor, but Bunbun went through a phase of never wanting to eat and we had to find ways to supplement her. With my little guy, we started using Pediasure Sidekicks and so far, he's really liking it. PediaSure Sidekicks contain 7g protein, 3g fiber, and 25 essential vitamins and minerals for kids aged 2-13 years old who are growing well, but may be missing key nutrients in their regular diet. So, even though he is not eating with us at dinner lately, I know he is getting the nutrition he needs and I even started adding fresh fruit and making shakes with it! Of course, before introducing it into his diet, I did my research. I had some important questions, like what is liposomal vitamin c? What other ingredients are in the Sidekicks? Is this really beneficial? But after my research, I found that this is a great way to provide a nutrients packed diet. Read on for my Strawberry Banana Milkshake for Picky Eaters recipe!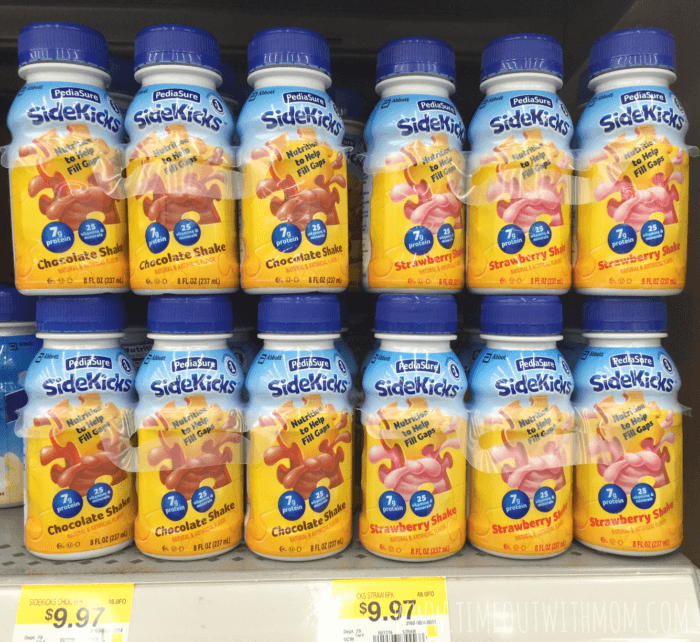 I found these in the Baby section at Walmart and they come in 3 different flavors; Vanilla Shake, Chocolate Shake, and Strawberry Shake. They're also gluten-free, kosher, halal, and suitable for kids with lactose intolerance which is great. They even come in a resealable bottle which is perfect for packing inside your child's lunchbox or for active kids on the go!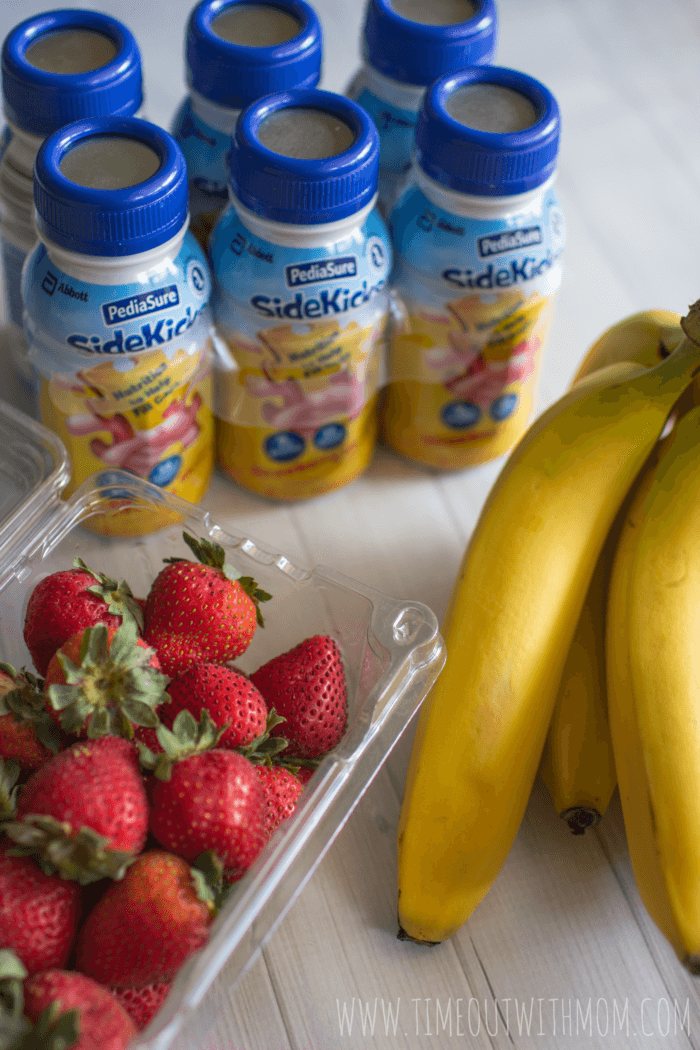 Using fresh ingredients, I have been making Strawberry Milkshakes for dinner or as an after school snack and my little guy loved it! I even give it to him in a tall plastic cup and he tells Bunbun that he has the "special drink".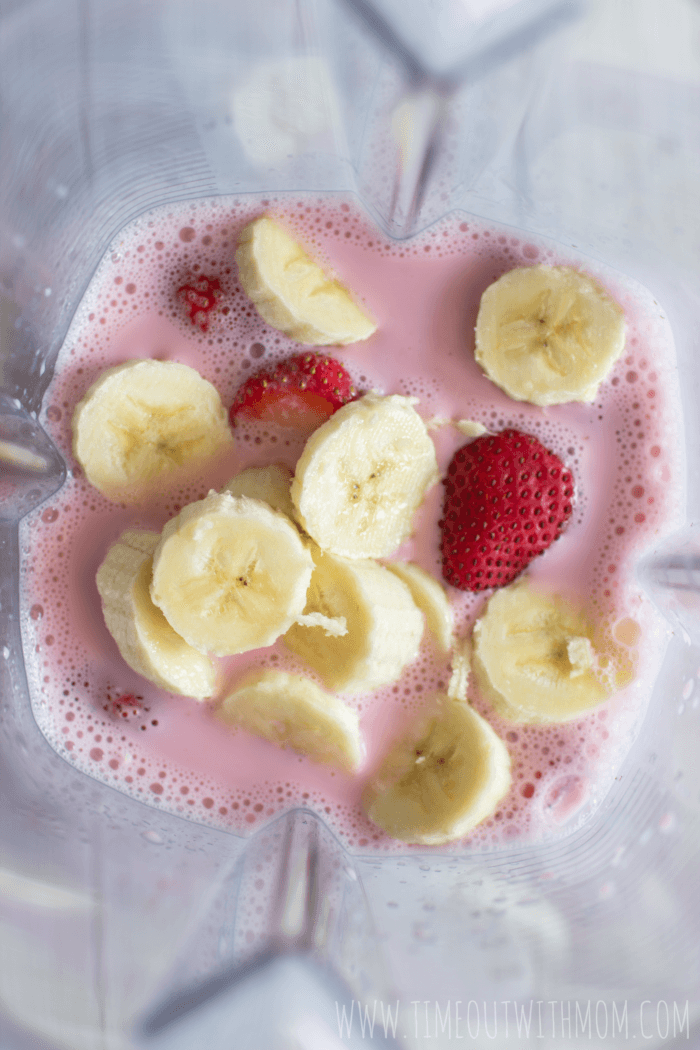 I pour one bottle of the PediaSure Sidekicks, Strawberry Shake flavor into my blender and cut up a handful of strawberries, one banana and add 1-2 cups of ice. I blend it for approximately 1-2 minutes on high-speed and pour it into a cup.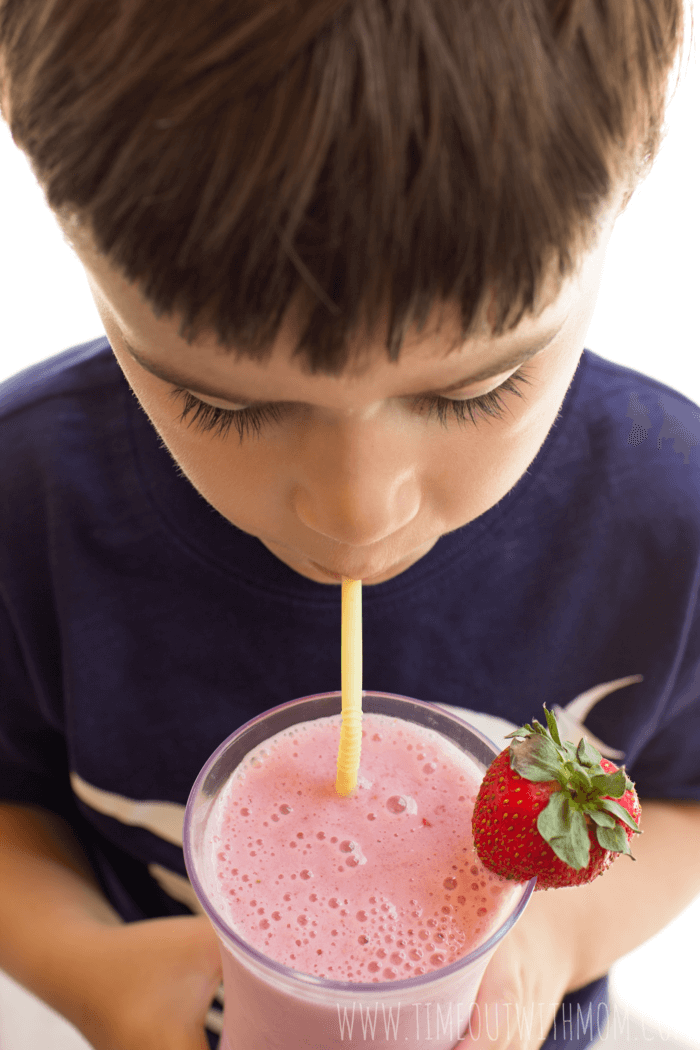 I really hope this phase ends soon, but if not, we have PediaSure Sidekicks to help us out, along with some fun smoothie recipes to keep giving him the essential nutrients he needs as a growing boy.
Strawberry Banana Milkshake for Picky Eaters
Ingredients
5-10 Strawberries, hulled
1 Banana
1-2 Cups of Ice
Instructions
Pour one bottle of PediaSure Sidekicks, Strawberry Shake flavor into your blender
Cut your fresh fruit and add it to your blender
Top off with ice
Blend for 1-2 minutes on high-speed or until desired consistency
Pour into a cup for your child and allow him/her to enjoy the treat!
https://www.timeoutwithmom.com/2016/08/strawberry-banana-milkshake-picky-eaters.html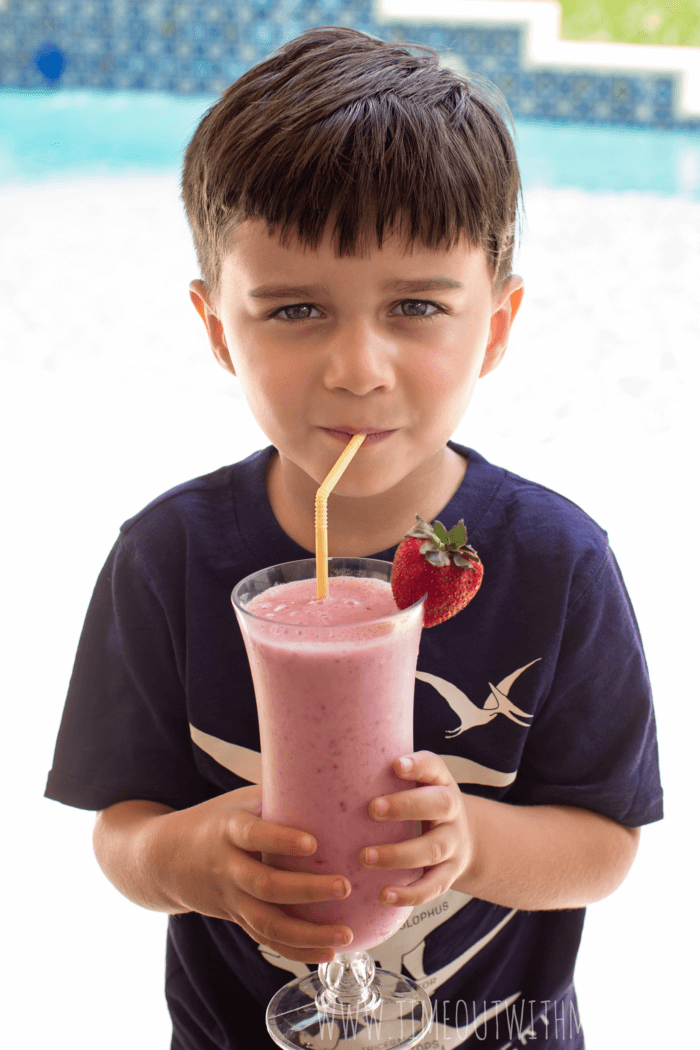 Grab your child's favorite PediaSure Sidekicks flavor at Walmart and earn $3 with Ibotta!