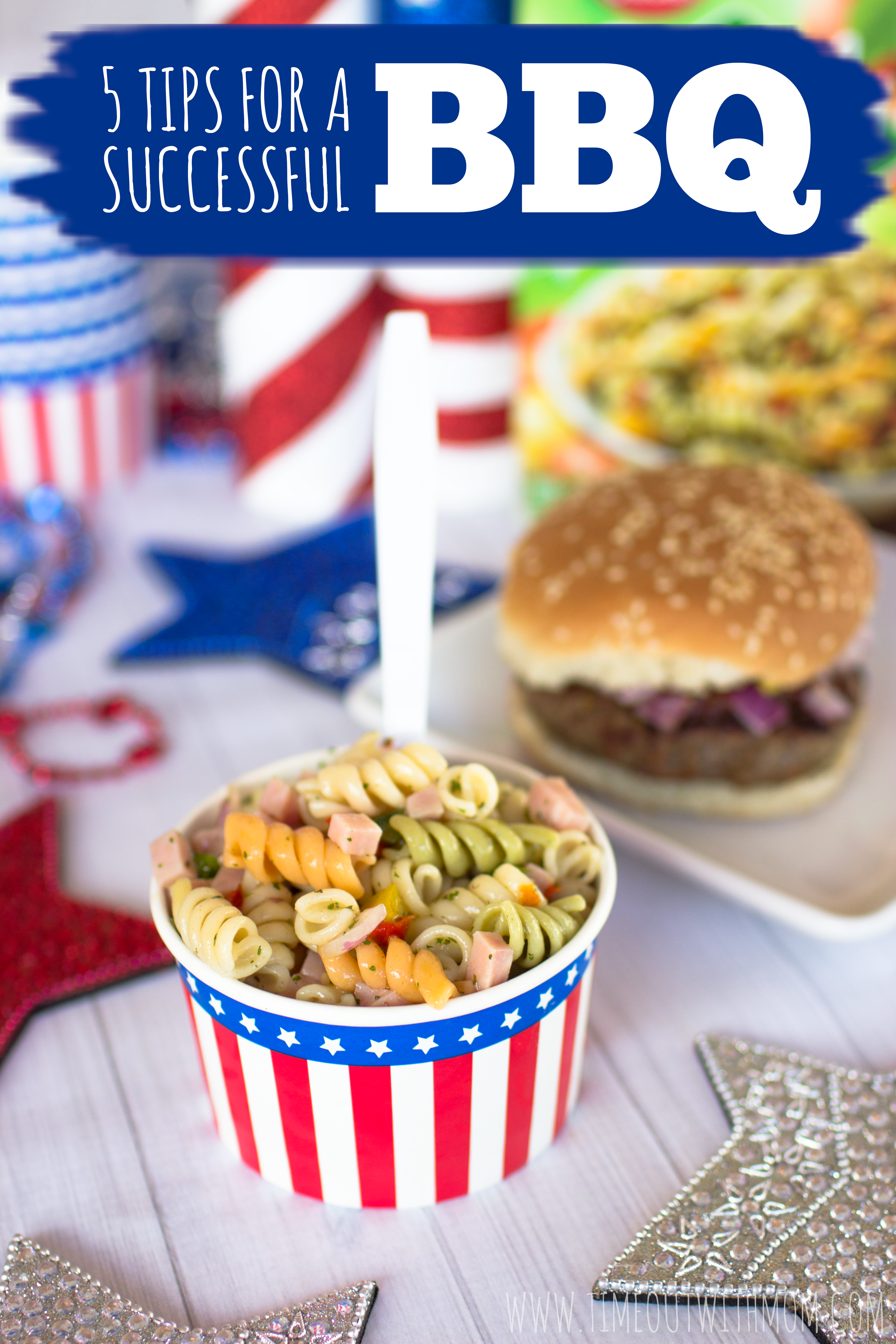 Our summer has been quite relaxing so far. Lot's of time has been spent on the couch and in the pool with friends. Did I mention the BBQ's? Oh yes!!! With summer comes BBQ's at our place. Usually every weekend and often times in the middle of the week. We love having company and of course, great food. From Steaks to Kabobs, we do it all and we do it well. This might be part of the reason behind why I have been placed in charge of our company's summer BBQ too! I must remember to order Customized Styrofoam Cups for the big event. So today, I'll be sharing my 5 tips for a successful BBQ that will wow your guests completely. For this, I'll be using a delicious recipe from the Suddenly Salad varieties.
Set a theme – If you are having guests over, I always recommend setting a theme. Since, July 4th is right around the corner, let's think red, white and blue. How about some stars and stripes too?
Choose a Main Course Menu – Whether it's burgers and dogs or steaks and kabobs, make sure you have a plan of what you'd like to serve. Our favorites are burgers with fries and our favorite Suddenly Salad Pasta (recipe below).
Choose your Drinks – Sodas, water and juice are always standard for us, but sometimes, we like to throw in a signature cocktail or two. Check out this Fizzy Raspberry Lime Sparkler from Young at Heart Mommy. It's one of our favorites!
Choose Games and/or Activities – For us, we tend to play either cards or dominoes, however a friend of ours has a giant Jenga set and it is so much fun to play while were chillin' and grillin'.
Choose a Dessert – No BBQ is complete without dessert and you have to have Apple Pie for July 4th. My Star Spangled Apple Pie Cake is a traditional dessert, perfect for any BBQ.

BONUS – You might have the food down to a T, but have you considered safety? BBQs are great fun, but there's a lot that could go wrong. The best thing you can do is to store your gas canister properly, so head to Storemasta or somewhere similar to get yourself the right equipment before you begin.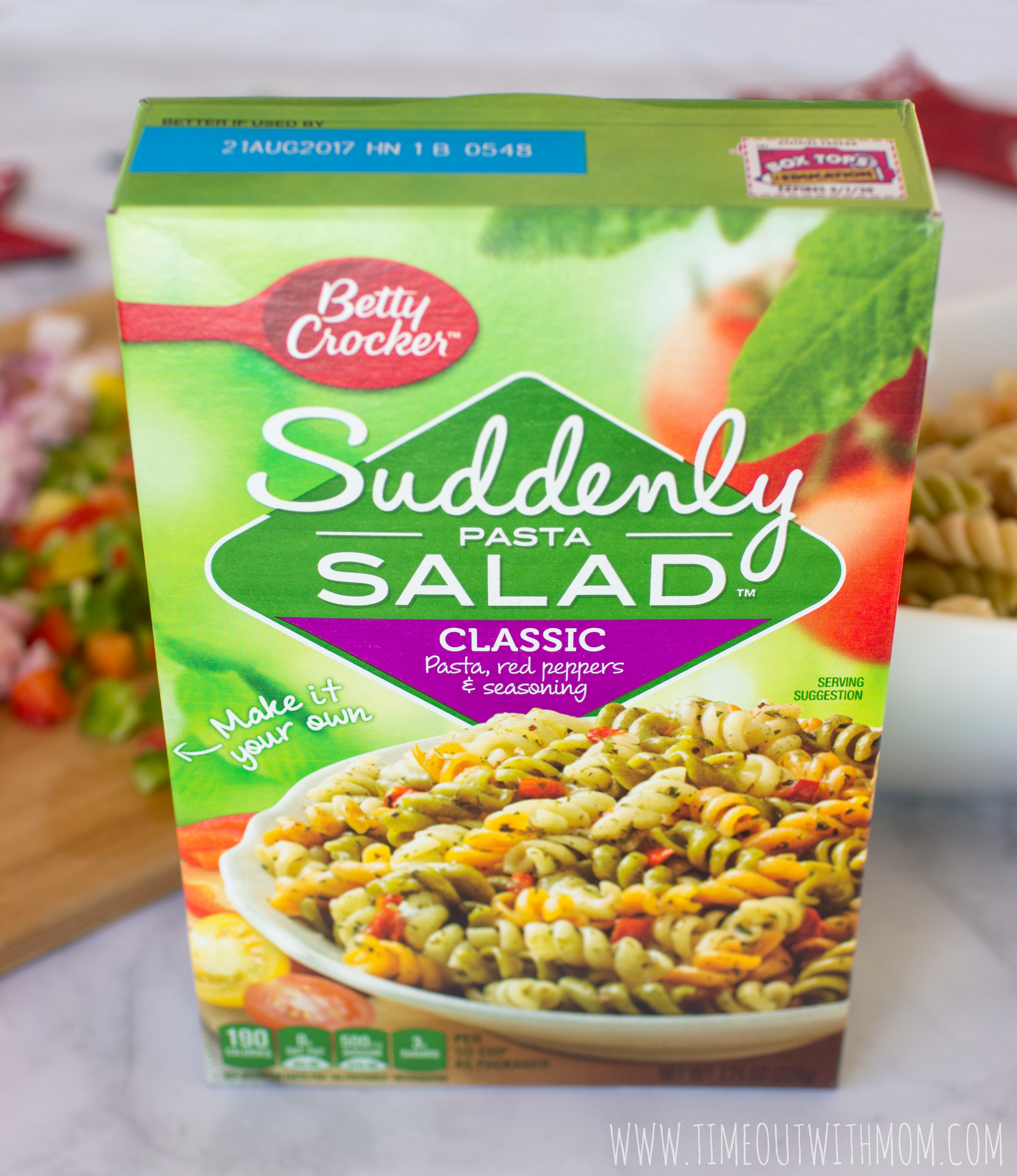 Now, lets get to the Suddenly Salad! These can really accompany any meal and come in a variety of delicious flavors. I picked up the Classic flavor for this recipe at my local Publix. Get some money saving coupons for this product here.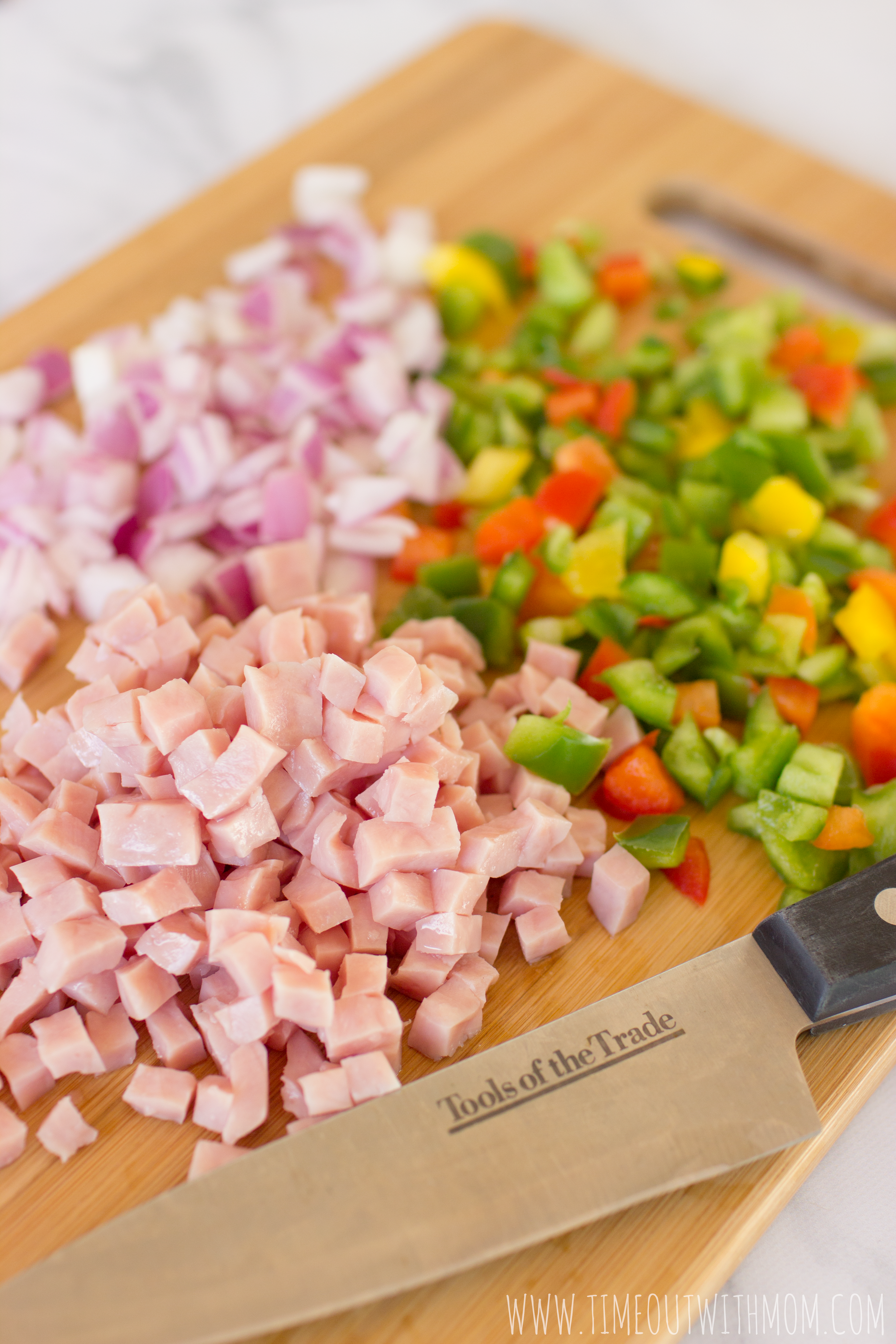 I always start off by chopping up some fresh ingredients. For this dish, I used onions, peppers and I sometimes add tomatoes. I also like to add in a protein such as chicken, pepperoni, tuna or in this case, ham. It definitely gives it a bit more flavor.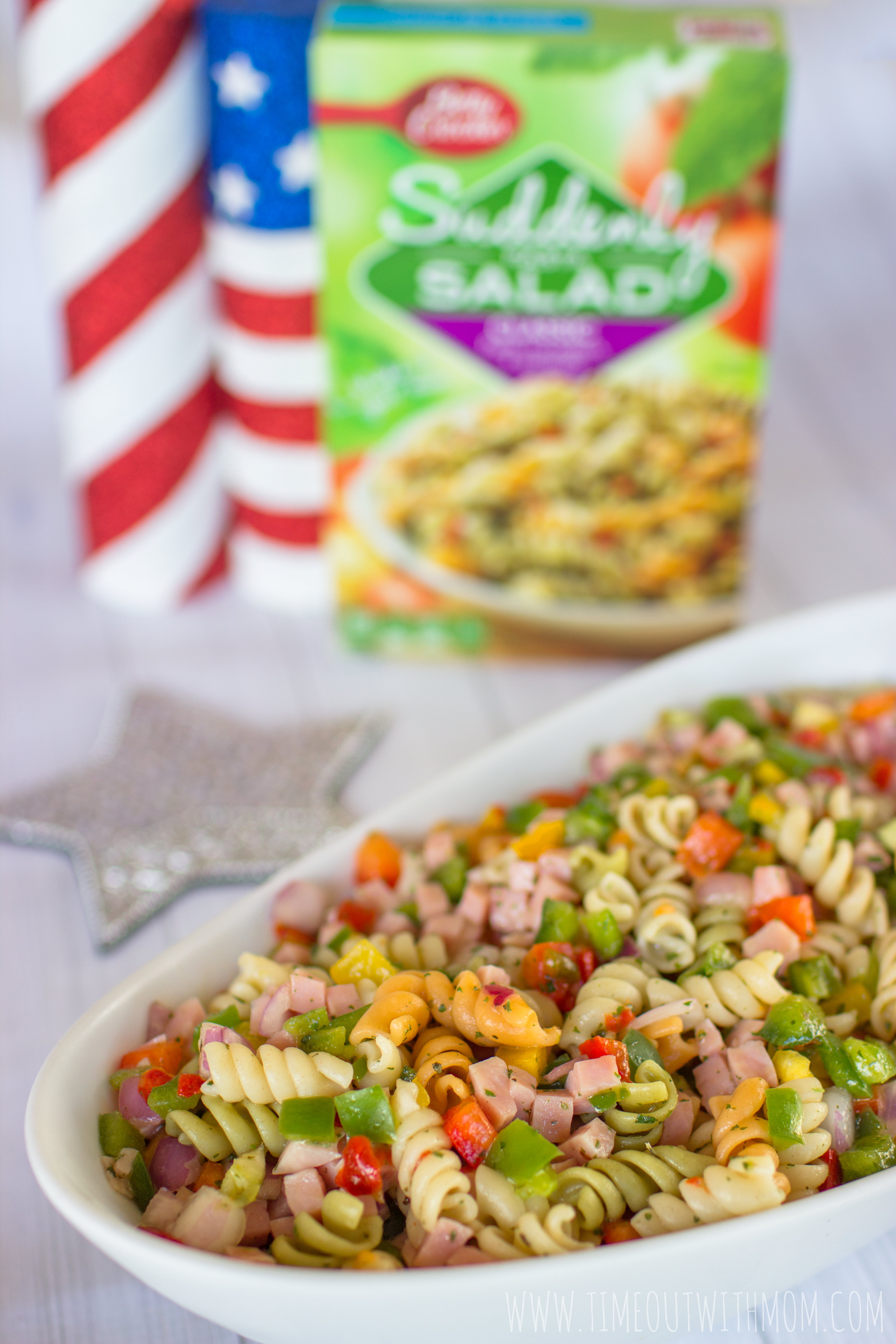 I then follow the instructions on the box and serve my salad with our main course. Making Suddenly Salad is so effortless and really takes the stress off of having to prepare for a BBQ. I can make on of these in a hurry and no one even knows! Get your Suddenly Salad at your local Publix. Click HERE and grab a $.75 off three coupon!
Want to try Suddenly Salad at your next BBQ? I'm giving away $20 in PayPal cash to one lucky winner, so they can try it too! Enter below.