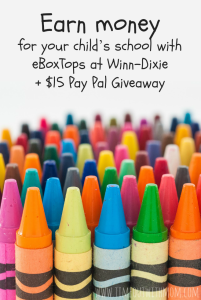 Being a stay-at-home mom is no easy feat. But try being a stay-at-mom and VP of Fundraising at your child's school. Talk about exhausting!!! I love being there and helping out. The kids are genuinely happy to see me in the hallways and I get lots of snuggles and hugs. The hardest part, however, is finding ways to earn money for the school. Over the years, I think parents have become sick of all those catalog sales and are looking for new ways to contribute to their child's school. We've had a few different ideas to try and raise money, with some suggesting looking into online investments like BTC Profit to help with the financials. Another one of those ideas was a casino event for the parents and teachers of the school. Normally, casino evenings seem to draw a lot of people out of their homes, so that is something that we are considering. If we did go ahead with it, we'd recommend that parents and teachers got some practice in by using an online casino (find the best ones at https://www.best-casino.net/). Casinos normally allow people to make a lot of money, so all of those winnings could go towards the school if we held an event like that. For now, we're looking into easier methods though.

Our school has been doing Box Tops for a few years now and we have begun pushing it a bit more to our parents, because the potential is definitely there. Each Box Top equals $0.10 and that can add up very quickly when you think about how many students are in your school. Granted, not all students will participate, but when you throw in a donut or pizza party for the class that collected most, you'll definitely see an increase in your Box Tops. Just think, if your school has 1,000 students and only half participate with say 20 box tops per student, that's $1,000 for your school. That alone can be used to purchase one computer for the media center or classroom. $1,000 can go a long way aside from purchasing technology as well. Most schools can use those funds to supply pencils, crayons and even books that our children need.
Collecting is easy, so why not give it a try? As a matter of fact, go check out your fridge and pantry right now. I bet you have some in there that you can clip. And if you shop at Winn-Dixie, you can earn eBoxTops online as well!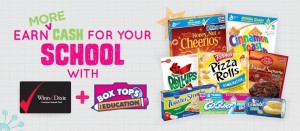 Signing up for eBoxTops is quick and easy, so you can start earning some extra money for your school right away!
Step One: Log in or sign up for a Winn Dixie account HERE.
Step Two: Enroll in Box Tops For Education, choose your school and then link it to your Winn Dixie account.
Step Three: Once you're all set up, add the eBoxTops offers to your account and earn extra cash for your school when you buy select products at Winn Dixie.
There are new offers every month, so don't forget to keep checking!
Purchase the participating products you've added to your account, and you've just earned eBoxTops for your school. That's it! This month's products are the usual in our home. The kids love Go-Gurt (especially the Star Wars design), Nature Valley Bars are a lunch box staple, Crescents are used in a variety of ways each week and my hubby still wants his Lucky Charms on Saturday mornings.
Now, through January 31st, you can earn 5 eBoxTops when you buy 2 of the following products:
Go-Gurt
Nature Valley Bars
Totino's Pizza Rolls
General Mills Fruit Snacks
Pillsbury Toaster Strudel
Select General Mills Cereal, including: Cheerios, Cinnamon Toast Crunch, Cocoa Puffs, Cookie Crisp, Dora the Explorer, Golden Grahams, Honey Kix, Honey Nut Cheerios, Lucky Charms, Reese's Puffs, Spongebob Squarepants Fruit, Star Wars, Total and Trix.
Pillsbury Crescent Rolls or Grands! Biscuits
We earned 20 extra Box Tops this weekend just by purchasing products we already use!
And finally, to get you started, I'm giving away $15 in PayPal Cash to one lucky winner. Go ahead and enter below for your chance to win!
a Rafflecopter giveaway
Giveaway ends January 31st at Midnight, EST. Good Luck!