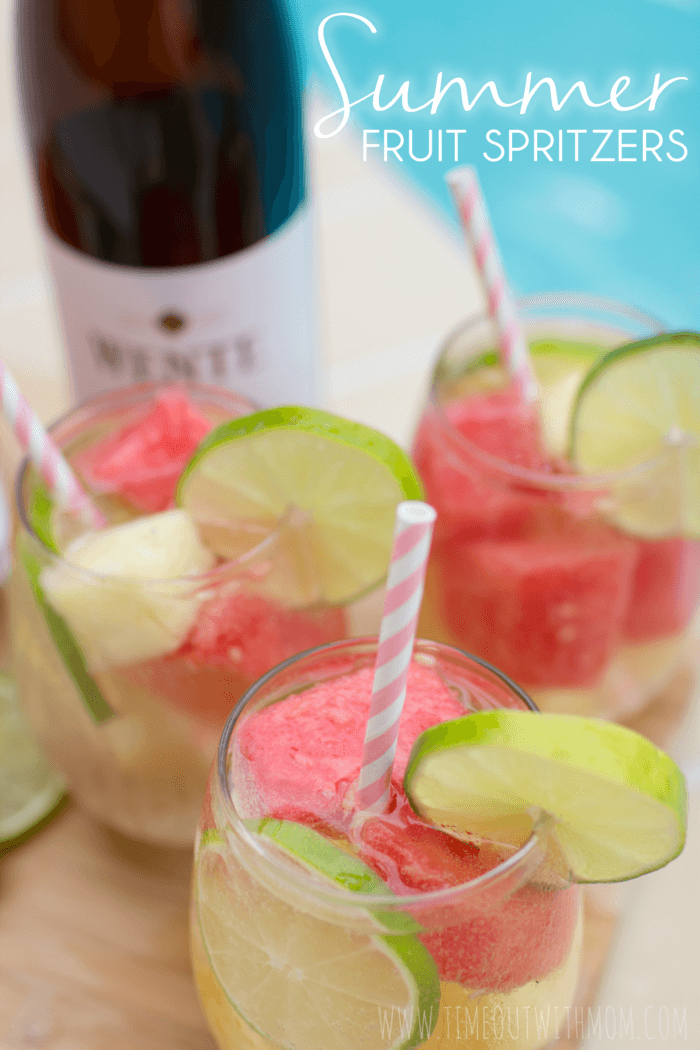 You know that line…something about how time flies? Well, I just realized that it's been over a year since I started my blog. Last summer, with the help of a very dear friend, I made the decision to begin my blogging journey. While many may think it's easy to do, I beg to differ. There's so much that goes in to all we do and it doesn't just happen overnight. It took me a lot of work, blood, sweat and tears (real tears)…literally…to get where I am today.
I've struggled with many things from gaining a strong following to complete and utter failure with great ideas that I just couldn't execute on. I went from photographing newborns and children to shooting mainly food. My friends who are renowned photographers have complimented my work and have repeatedly told me that they think I found my niche. It took a few years in the photography realm of things, but I finally found my passion and it was all for the love of the journey. I am so happy where I am today. I am successful, I am happy and that's all that matters!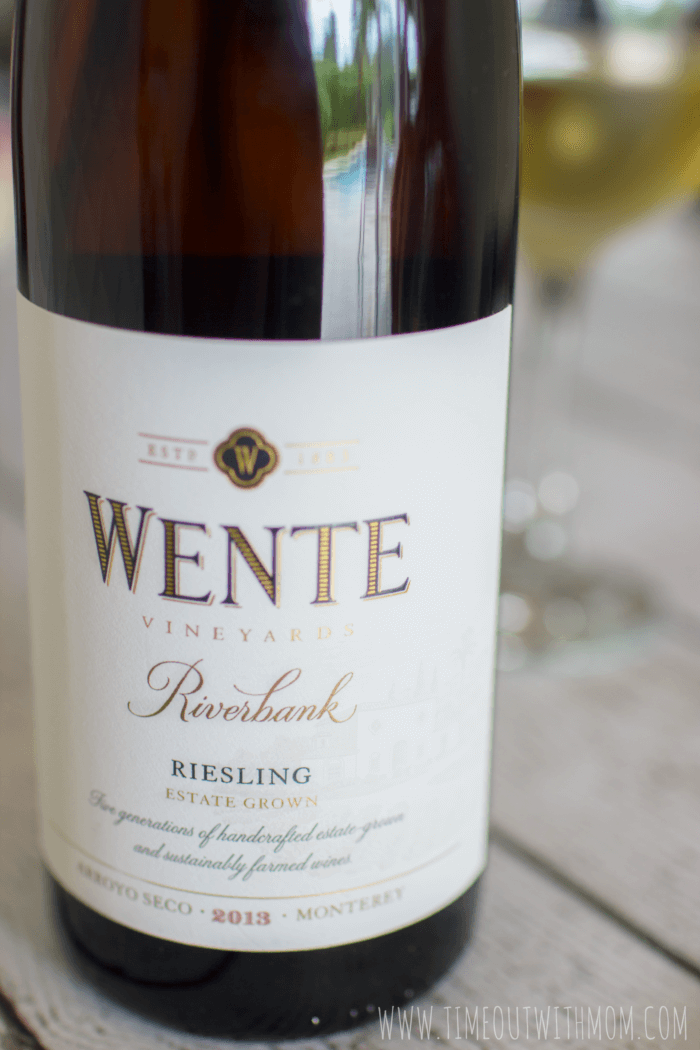 The Wente journey began in 1883, when German immigrant, C.H. Wente immigrated to America with the dream of creating a better life. After studying winemaking under Charles Krug in Napa Valley, he moved to Livermore with his wife to pursue his new career. Five generations later Wente is still the oldest continuously-operated, family-owned winery in the country. Their wines are 100% estate grown and sustainably farmed in the Livermore Valley, San Francisco Bay and Arroyo Secco. Over the past 130 years Wente Vineyards' Chardonnay is consistently recognized as being the best-selling varietal in the country. The Wente Family is proud to be recognized as "California's First Family of Chardonnay."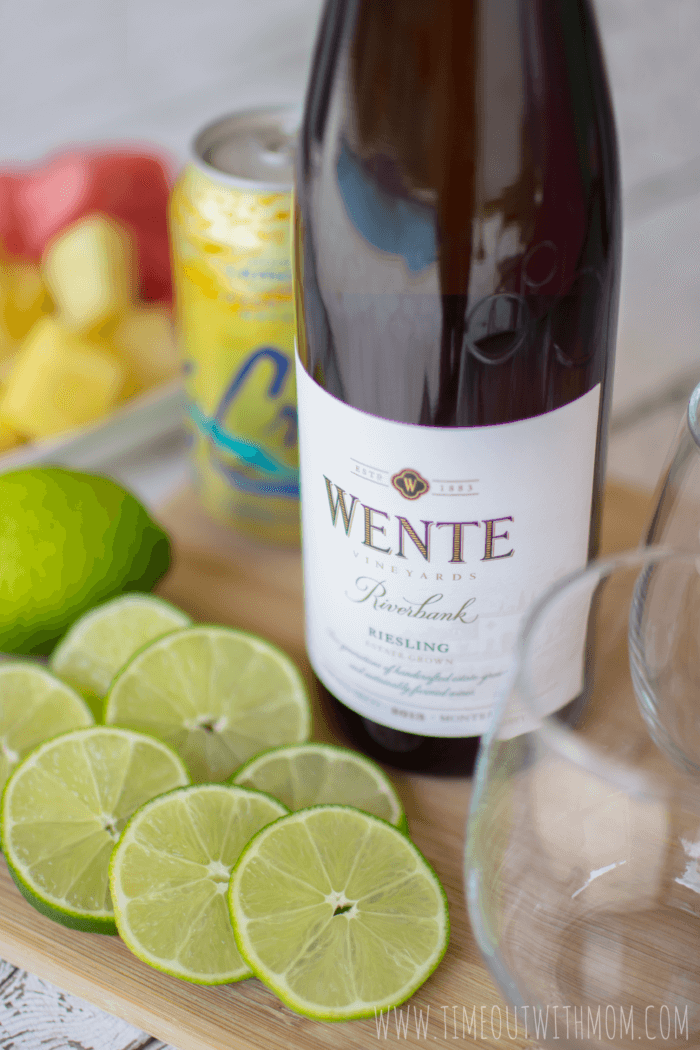 For this recipe, I used Wente Riverbank Riesling. Riesling is a semi-sweet white grape variety which pairs perfectly with fruit such as the pineapple, watermelon and lime I have used here. The fruit adds a citrus flavor to the spritzer that is perfect for summertime by the pool.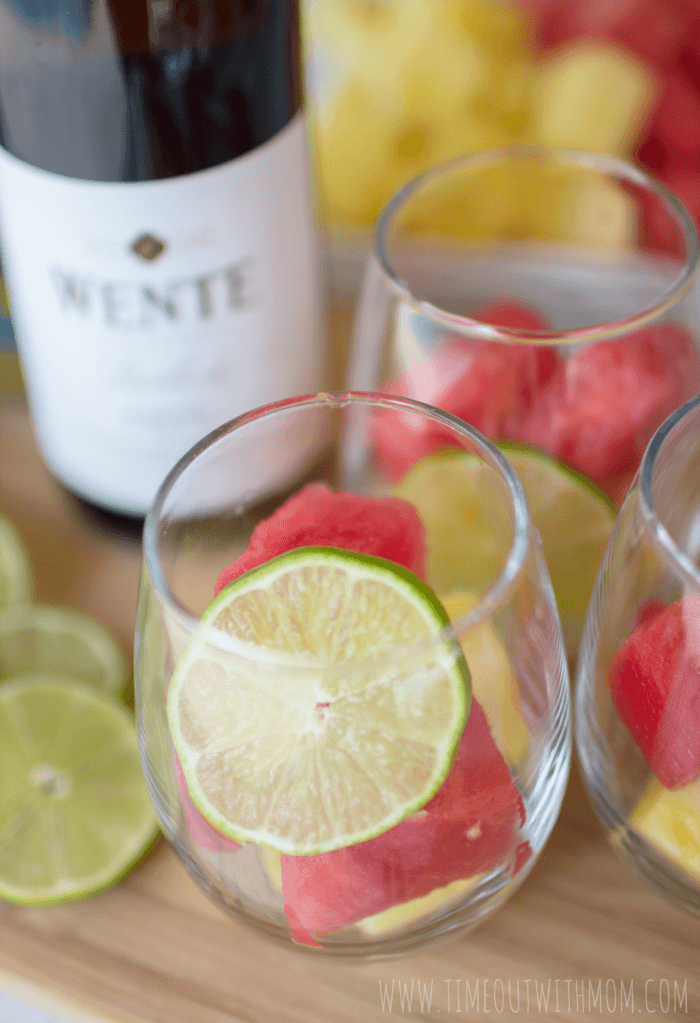 Begin by cutting your fruit and filling your glass as desired. I used 2-3 pieces of watermelon and 4-5 pieces of pineapple with one slice of lime.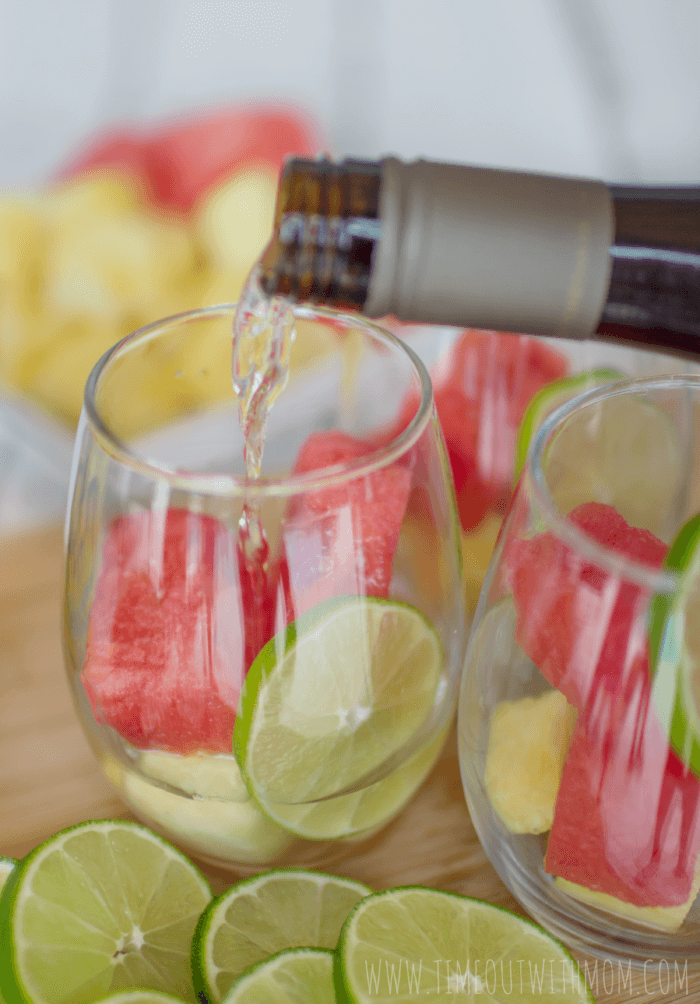 Then, fill your glass with Wente Riverbank Reisling a little more than half way. Top it off with a lemon or lime flavored sparkling water and add a lime slice to the side of your glass. If you're not into sparkling water, you can always use some club soda to achieve the same effect.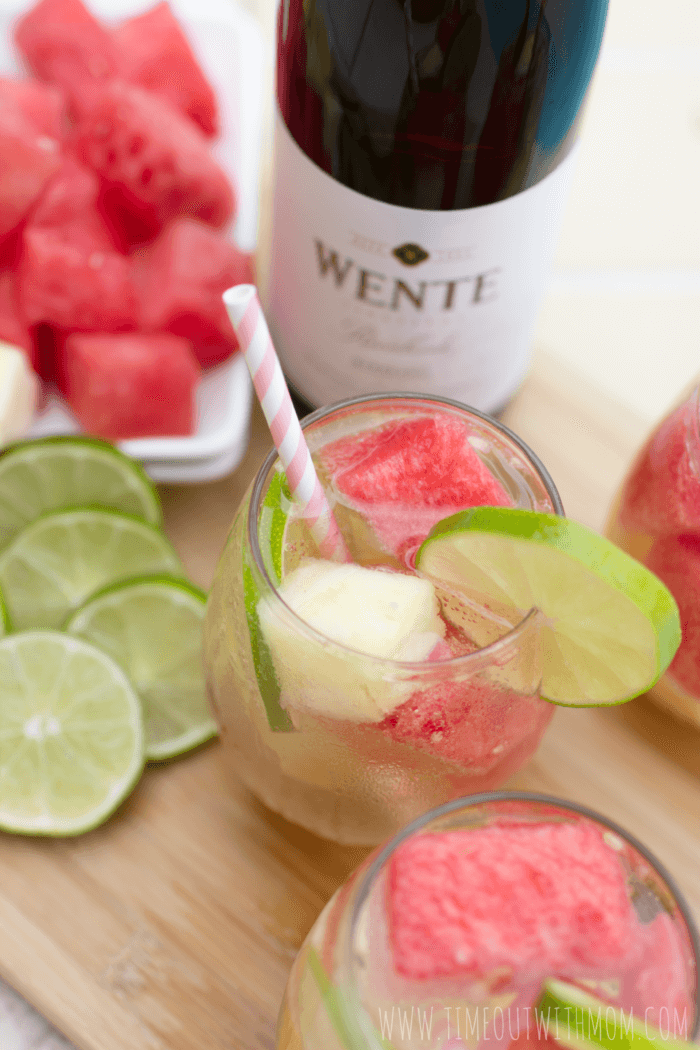 Finally, grab a fun straw and get sippin'!
Love of The Journey + Summer Fruit Spritzers
Ingredients
Flavored Sparkling Water or Club Soda
Watermelon
Pineapple
Lime
Instructions
Begin by cutting your fruit and filling your glass as desired.
Fill your glass with Wente Riverbank Reisling a little more than half way.
Top off with sparkling water or club soda.
Garnish with a slice of lime and a cute straw.
Sip and Enjoy!
http://www.timeoutwithmom.com/2016/07/love-of-the-journey-summer-fruit-spritzers.html
What's your journey? Comment below and share!
For more inspiration, wine pairing tips, and upcoming events at the vineyard, follow Wente Vineyards on Facebook and Twitter. You can also read more about Wente journey HERE!