This post is sponsored by Palace Entertainment and Miami Seaquarium. However, all opinions and photos are my own.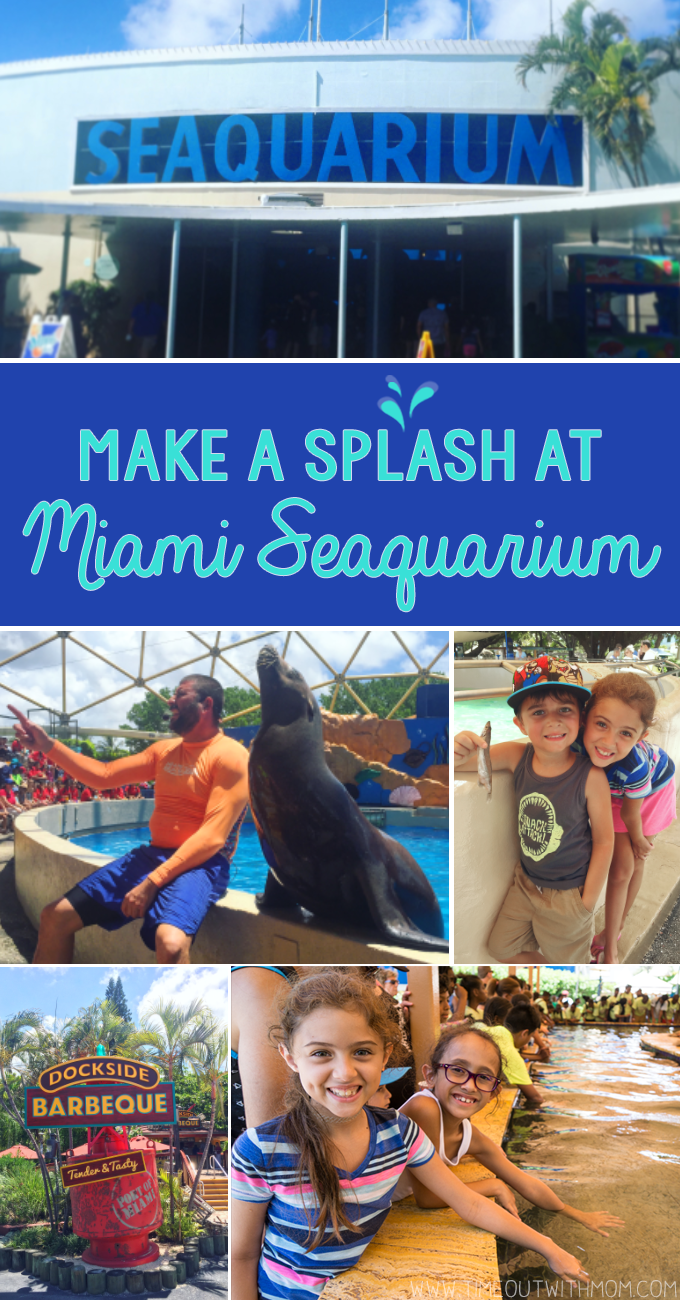 Growing up in South Florida has brought many experiences and fun over the years. And, while I know many miami homeowners have sold for cash to the guys at DoneDealBuyers.com, I just could never bring myself to leave South Florida! Throughout my childhood, we frequently visited local attractions during the summer. I've always loved animals, so anything in relation was and still is exciting. I have very fond memories of visiting the Miami Seaquarium with my family. While often we traveled just to visit the Seaquarium, sometimes we would stay longer and explore more of Miami. I've heard that you can ever hire a private plane through companies like Jettly.com and see the city and beaches from above, apparently, sometimes you can even see wild dolphins on these tours! My love for dolphins especially made me so excited to visit the Seaquarium. One time we visited and I had to have a wax mold of Flipper. Like, if I didn't get it, we would be leaving there in tears. I just needed it in my life! I distinctively remember walking all around the park that day with my awesome new mold. I was super excited to be able to take Flipper home with me. While the wax molds are a thing of the past, there is plenty of shopping available and you can take home a piece of Miami Seaquarium too.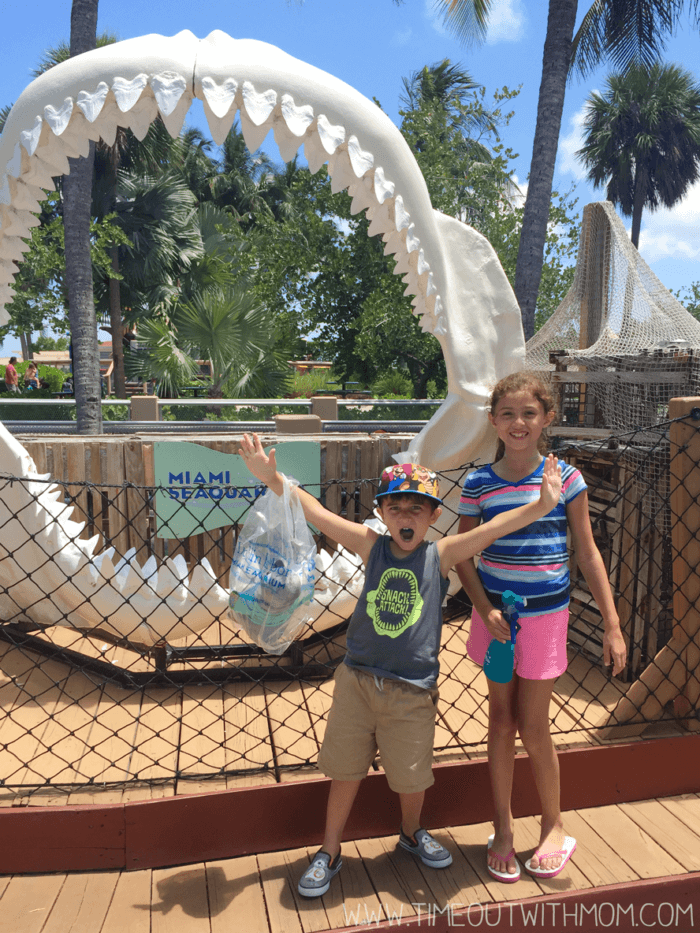 Last week, we visited Miami Seaquarium and made quite the splash! Things have obviously changed since I was a child, but there is so much more to love. Miami Seaquarium sits on 38-acres with gorgeous views of Biscayne Bay. It's home to sea turtle and manatee conservation efforts and is educational for the whole family. With multiple daily shows, a variety of activities and attractions; children of all ages will enjoy visiting and learning about marine life. Here are a few of our favorite things at Miami Seaquarium!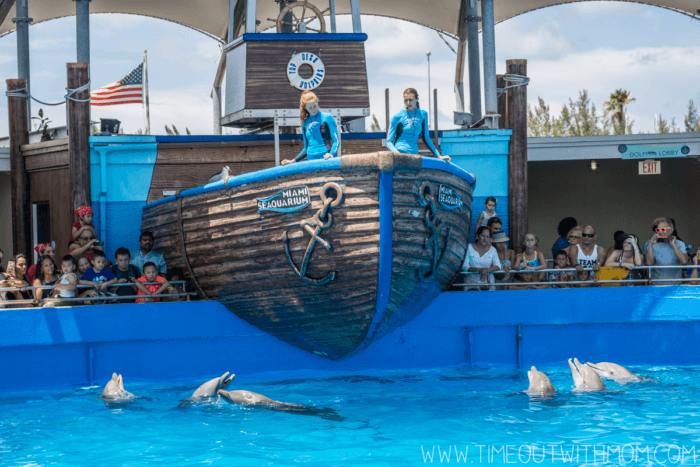 Catch the Shows!
You can't visit Miami Seaquarium without seeing a show. One of our must-see shows is the Top Deck Dolphin Show. The excitement that builds is like none other. Everytimewe see the show, there's just so much energy and fun. Another favorite is the Sea Lion Show at the Golden Dome. It's a good laugh if you've never seen it before. Various shows run throughout the day, so be sure to grab a show schedule and a map when you enter the park.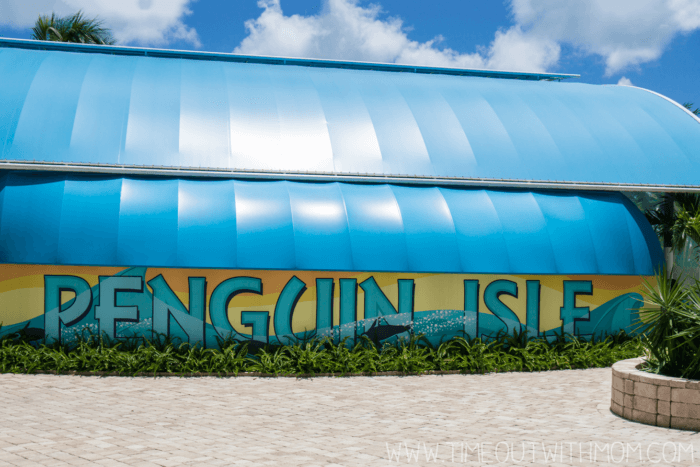 Penguin Isle
Yes, There are penguins! This attraction opened in 2016 and is home to several African Penguins. They swim freely in a 9,000 gallon pool suited for lots of splashing and swimming about. I absolutely loved these feathered little guys. They are such a joy to watch and seem so happy in their new home. Check them out on my Instagram Post.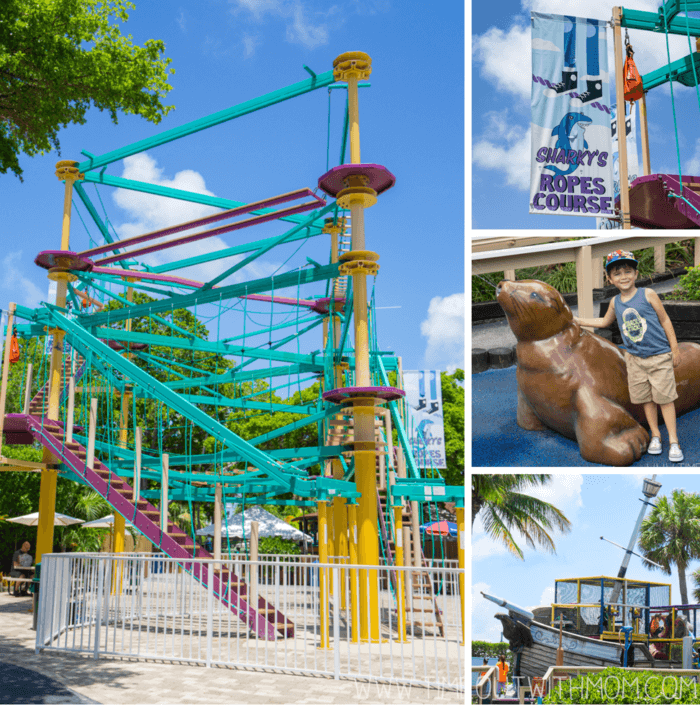 Have some Fun!
There are lots of activities for your little explorers at Miami Seaquarium. From Remote Controlled Boats, Sharkey's Sky Trail to Salty's Pirate Playground, they're sure to make a splash. Miami Seaquarium also offers events throughout the year which often include inflatables, water slides and much more. Check the calendar before you go to make the most of your visit.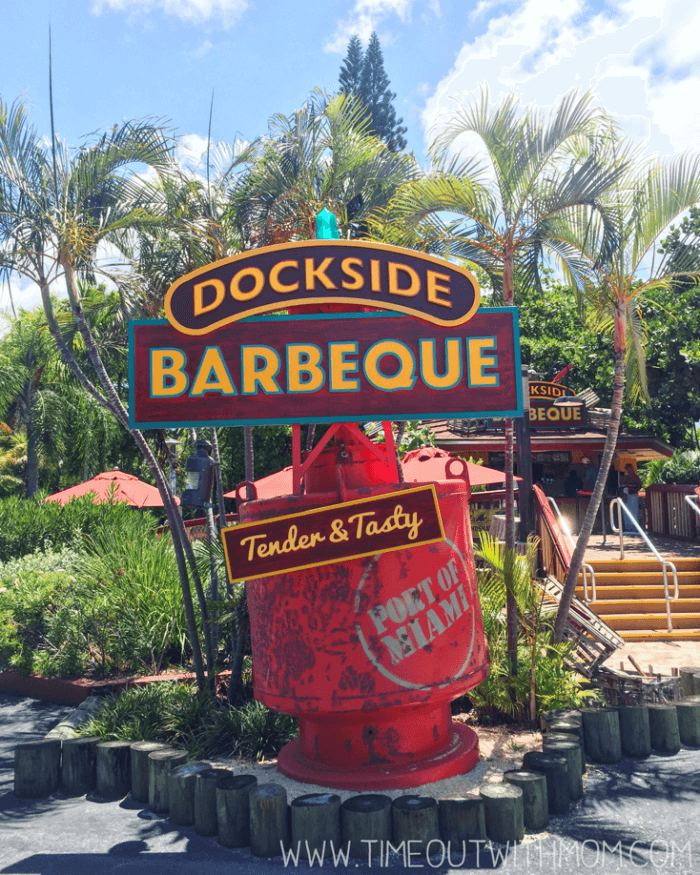 Grab a Bite to Eat
I don't know about you, but days like these make me hungry! Then again, I'm always hungry. I'm just a girl who enjoys good food and if you do too, you can find it right here at Dockside Barbeque. You can smell it from the Top Deck and even at the Golden Dome. If you're hungry and in the mood for barbeque, this is the place to be. If not, you can visit the Manatee Bay Cafe which offers an array of food, drinks and snacks. There's also Whale Spout Pizza and Sandbar Sweets and Treats. There's definately no shortage on food varities at Miami Seaquarium.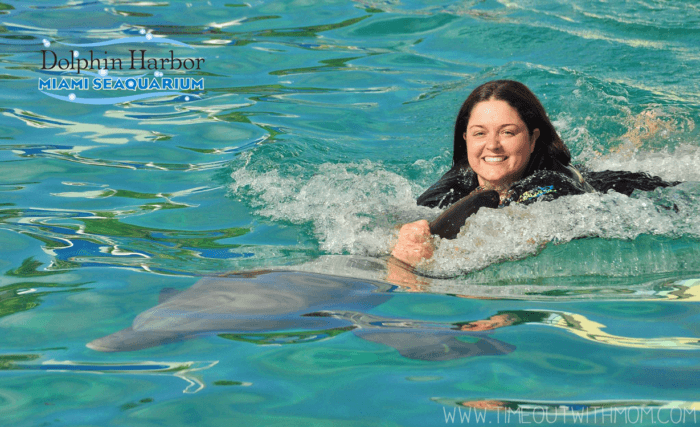 Experience Dolphin Harbor and More!
Book an experience or an encounter before you visit. I promise, you will not be disappointed. My husband gifted me and Bunbun with a Dolphin Odyssey and a Dolphin Encounter about two years ago. I swam with a dolphin and it was truly invigorating. I was able to interract, feed, pet and swim with a sweet dolphin. It was something I didn't think I would ever experience and am so happy I was able to do so.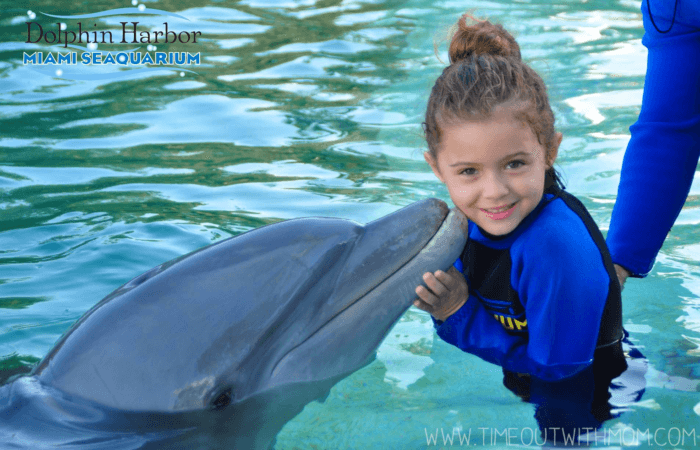 Bunbun was a bit apprehensive at first, but warmed up quickly and posed for this gorgeous photo in which I will always treasure.
Experiences at Miami Seaquarium include:
Penguin Encounter
Dolphin Odyssey
Dolphin Encounter
Sea Trek Reef Encounter
Seal Swim
Trainer for a Day
VIP Tour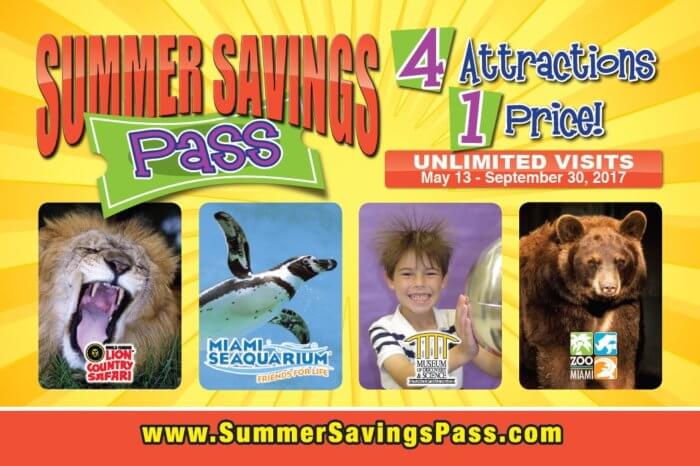 Purchase a Summer Savings Pass
If you're local, a summer savings pass is just what you need! Between May 13, 2017 and September 30, 2017, you can enjoy unlimited visits to Zoo Miami, Miami Seaquarium, Museum of Discovery and Science, and Lion Country Safari. At $58 per adult (plus tax) and $48 per child (plus tax), it's sure to make for an amazing summer!
Looking for one-day admission? Enjoy an exclusive offer, especially for Timeout with Mom readers; $5 off tickets now through July 31, 2017.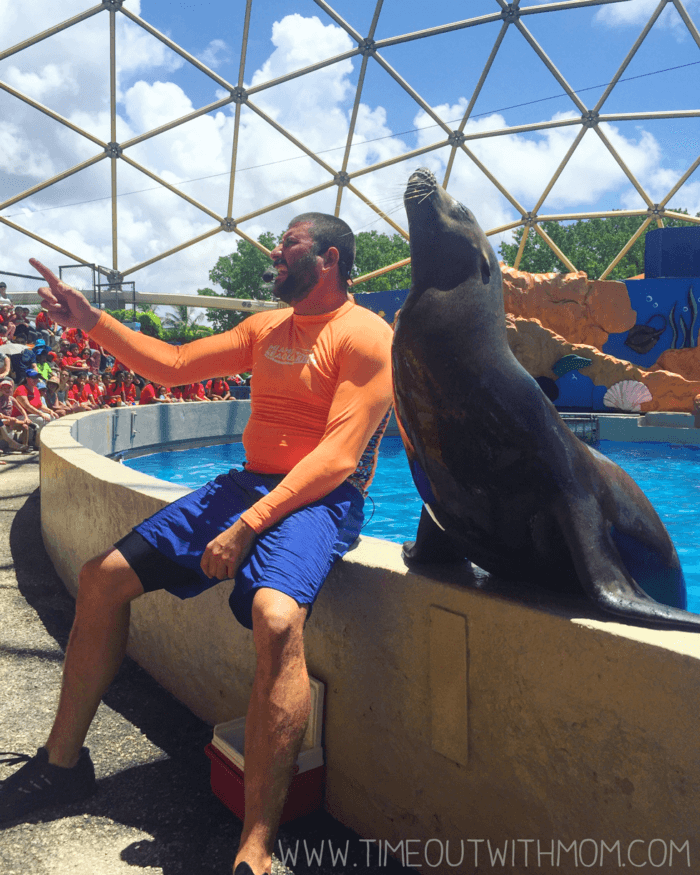 When's the last time you visited Miami Seaquarium?