This post is sponsored by Universal Studios Home Entertainment. However, all opinions are my own.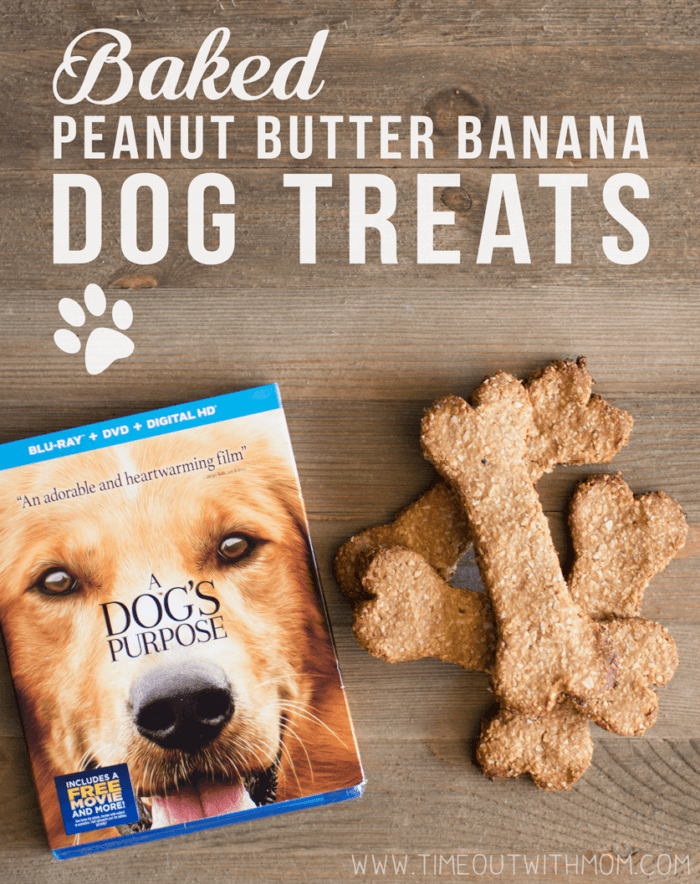 There are few things in life that are much better than a best friend. Sure, you're probably thinking, "This woman is nuts!", but am I really? You see, I've had pets all my life. I've learnt how to feed older dogs, and how to care for puppies. I've learned how to clean up after all kinds of dogs. (which by the way I've found the best roomba for pets can make cleaning up the dog fur so much easier if you've found this to be something you struggle with). I've also loved them all and experienced the pain when their time was up. I've had some pretty amazing dogs (and cats) in my lifetime. Do I miss them? Absolutely! Do I miss one the most? You betcha!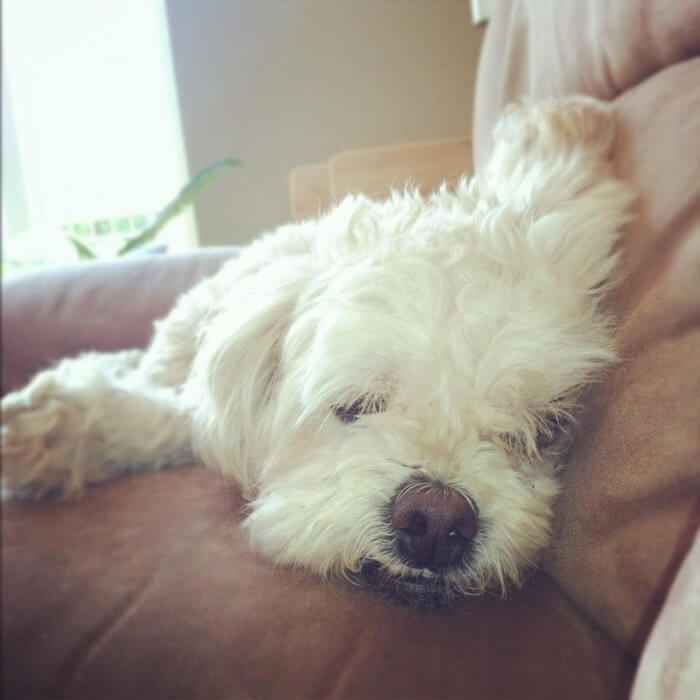 Meet Pixel. He was our 'first baby'. My God did we love this dog. He passed on about a year and a half ago and believe it or not, I still have some serious moments of sadness. He was my companion, My best friend and up until recently; one of the best dog's I had ever owned. I took his loss hard, but Sophie always knew how to cheer me up. I'm sure you've seen her around on the blog…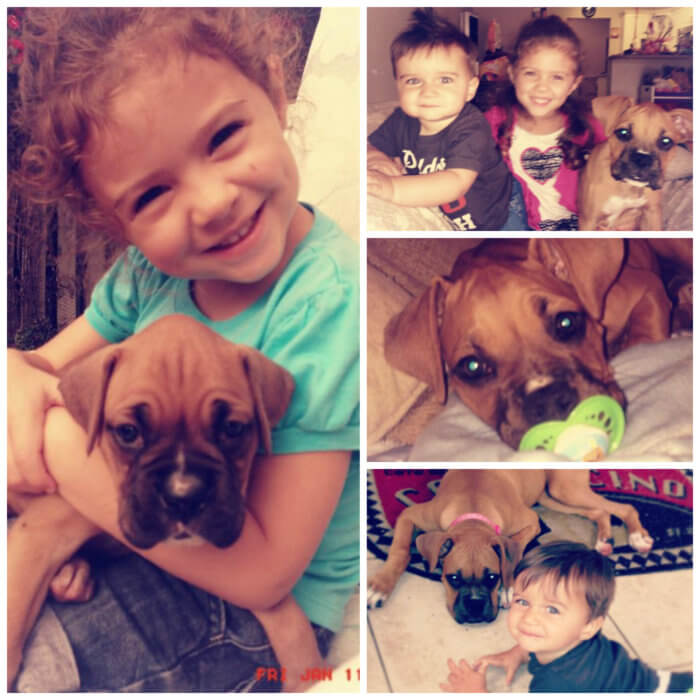 Let me formally introduce you to our "Doodle Dog". We got Sophie back in 2012 from a local breeder. It was a huge adjustment for us, getting used to having a puppy and an infant. Bunbun was about three and a half and our little guy was just about 9 months. I know, What was I thinking? Believe me, there were days upon days of regret and frustration with her, but it was just a phase. The first 3-4 years were constant no's, stop that's, get down's and "Sophie! Sophie! Sophie! Sophie!" However, with age, she has become the best dog we have ever had. Yes! You read that right, THE BEST dog. From the start, she was loving. She was gentle with the children and an absolute mush. She wasn't aggressive in the slightest, unlike some dogs! I have unfortunately had the displeasure of witnessing some dogs attacking other owners in the park. Knowing that there are bull dog attorneys out there, who would be able to assist any victims of this accident, I know that they will be in the best hands possible. This is very unfortunate. We chose the breed because our neighbors have a boxer and he was great around our little guy from the moment he came home with the hospital. I fell in love with the breed and am so glad I did. When I was injured back in November, Sophie never left my side. She would rest her head on my full leg brace and check on me frequently. Truth is, I had some pretty dark days at the start of my recovery, but whenever I was feeling down; it was like she knew. There is such a strong connection between us and in my heart, I feel that her purpose was to save me. She saved me from sadness when we lost Pixel, she saved me from myself when I was in those dark days and most importantly, her love never wavered. They say a dog is a man's best friend, and while that may hold true; she's my best friend and I wouldn't have it any other way.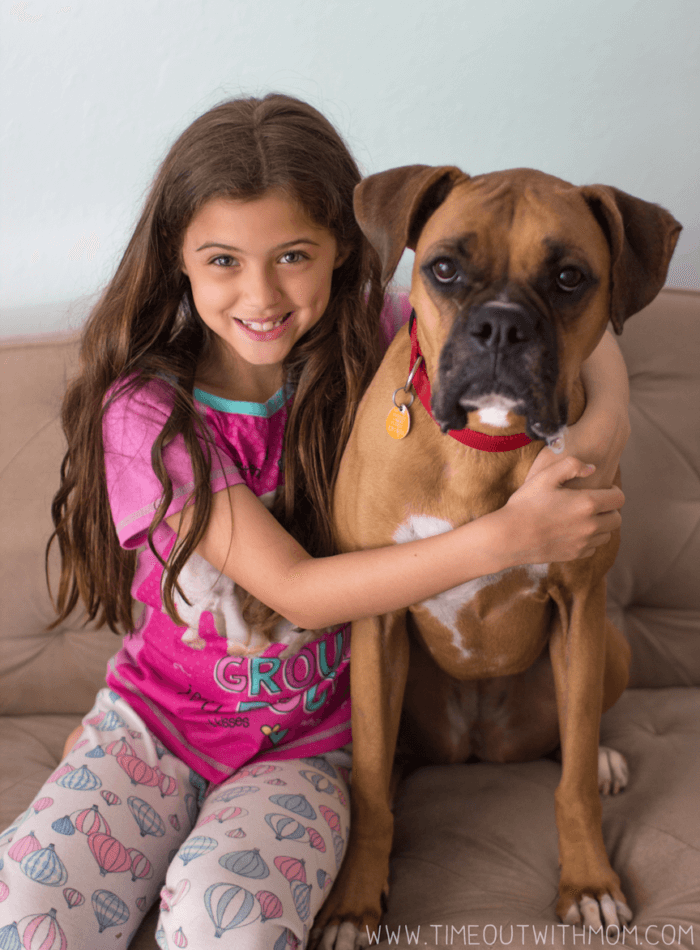 Now, If you love dogs, you have to see A Dog's Purpose (and read the book too if you're a reader)! Bunbun chose it for her pick this past weekend for our family movie night. We laughed and we cried. It was such a beautiful film and is based on the bestselling novel by W. Bruce Cameron, A Dog's Purpose. Without giving too much away, the movie follows a dog named Bailey through life and shows him reincarnating a few times. It shows how each dog was different, how each family was dynamic and most of all his/her purpose in life and fulfilling what he/she felt their duty was. I read the book about a month ago and laughed and cried there as well, if not more. It definitely tugged at my heartstrings. After watching this movie, you'll want to snuggle your fur baby. Guaranteed!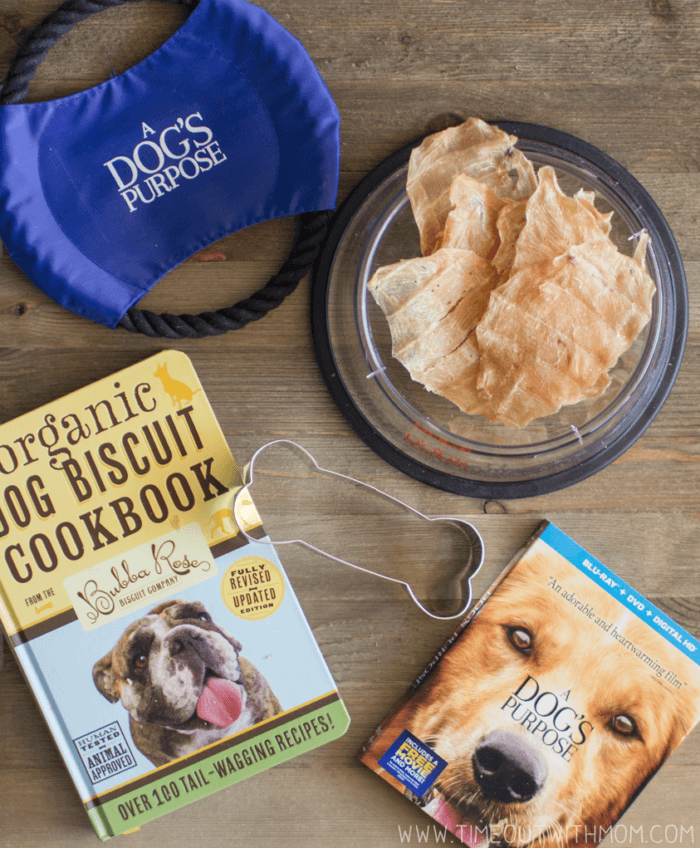 As a thank you for our partnership with Universal Studios Home Entertainment, we were sent a copy of A Dog's Purpose on Blu Ray. Along with a few other goodies. Emma Lou's Kitchen was also kind enough to include some Chicken Jerky treats for Sophie which didn't last very long between her and Cooper, next door. We will be ordering more and you can use code BAILEY to receive 10% off your order as well! So, in preparation for our family movie night, we popped our popcorn and made some peanut butter banana treats for 'Sophers', which I'll be sharing with you today. To get started, you'll only need three ingredients. Here's what you need:
1 1/2 Cups of Oatmeal
1/2 Cup of Peanut Butter
1 Ripe Banana
Wax Paper
Cookie Cutter(s)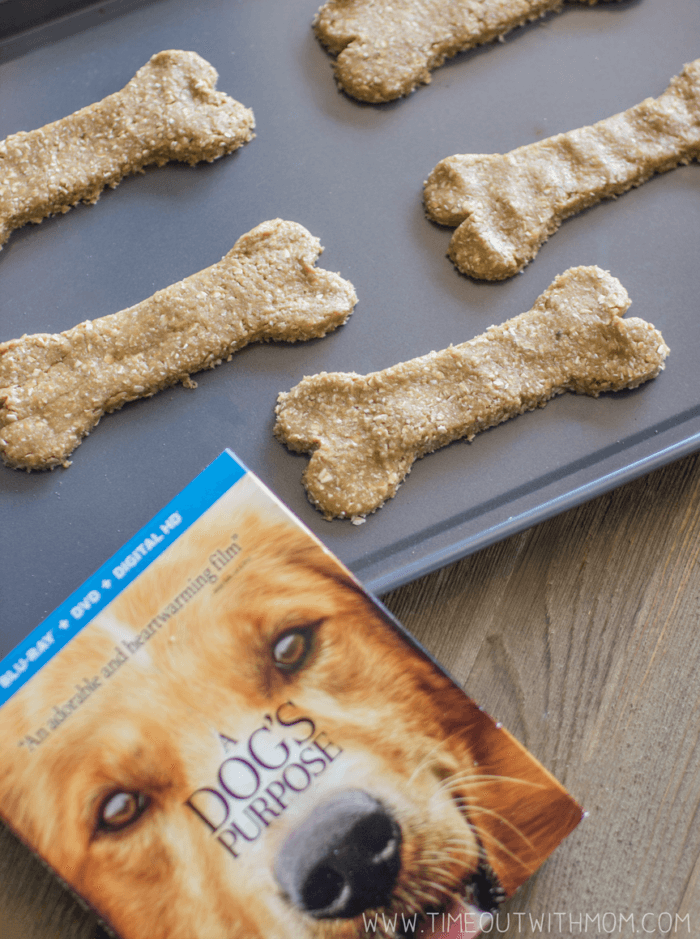 Directions:
Preheat your oven to 350º
In a food processor, grind your oatmeal into a fine flour and set it aside in a bowl
Add the banana and process until smooth
Add the peanut butter and process until combined
Reserve 2-3 tablespoons of oatmeal flour and keep on the side
Move the peanut butter banana mix into a large mixing bowl and your oatmeal flour
Mix until well combined
Lay out a piece of wax paper and sprinkle the reserved oatmeal flour on top
Work the dough with your hands, or roll it out to about 1/4 of an inch thickness
Cut Shapes with a cookie cutter of your choosing and place them on a baking sheet
Bake for 10-15 mins or until lightly golden
Cool and ask for paw!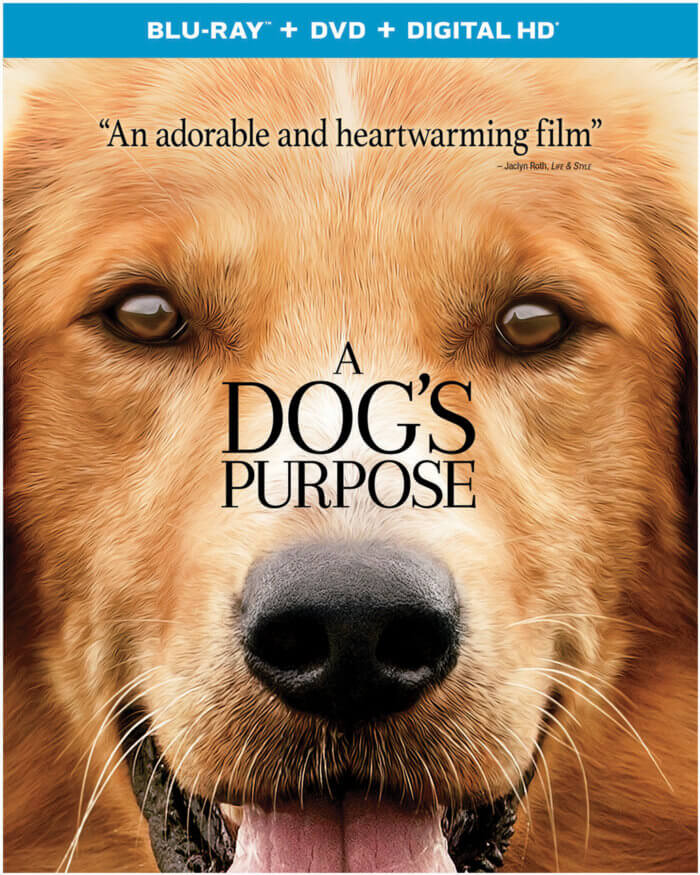 A Dog's Purpose is now available on Digital HD, DVD & Blu-Ray and you can have a chance to win a copy by simply entering my giveaway below!
Be sure to check out the official A Dog's Purpose website at uni.pictures/ADogsPurpose and check out their Facebook, Twitter, and Instagram accounts; and share your dog's purpose using the hashtag #MyDogsPurpose and #ADogsPurposeto
For more information on Emma Lou's Kitchen Chicken Jerky, please visit their Facebook, Twitter, and Instagram accounts. And don't forget your 10% off coupon with the special code: BAILEY