This post is brought to you by Boudreaux's Butt Paste and The Motherhood. However, all opinions are my own.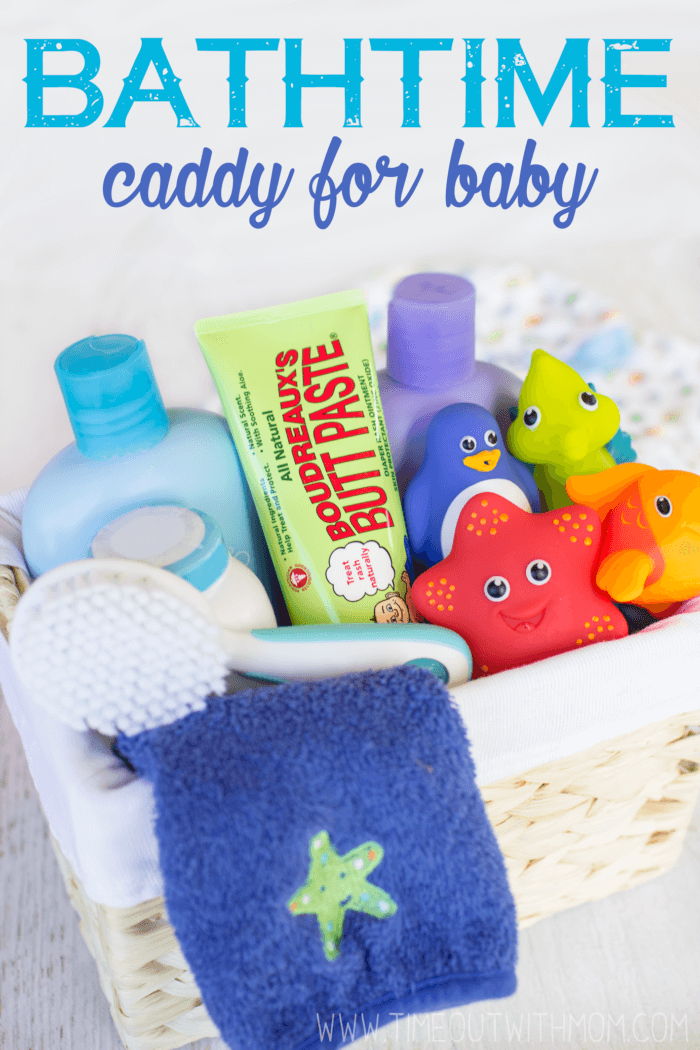 Our week days have been pretty hectic lately. Bunbun's homework load has increased slightly, which means less time spent doing the things we need to do. I wish I was one of those moms that could get everything done with minimal time, but I guess my time management skills aren't as great as they once were. But let's face it, being a Mom is a lot of work!
I try to stay as organized as possible, because I truly believe that it speeds things up. Especially with kids! Bath time is usually before bed for us and meant for not only cleansing but relaxing as well. We try to make the process as smooth as possible so we can transition to bedtime afterwards. Now that the kids are a little older, bath-time is much easier than it was when they were smaller, but that's because I have a plan and everything is ready to go so we can get through the process. When they were younger I normally had to coax them into the bath with something like a Gruffalo gift set, but since they've got older, they never want to get out!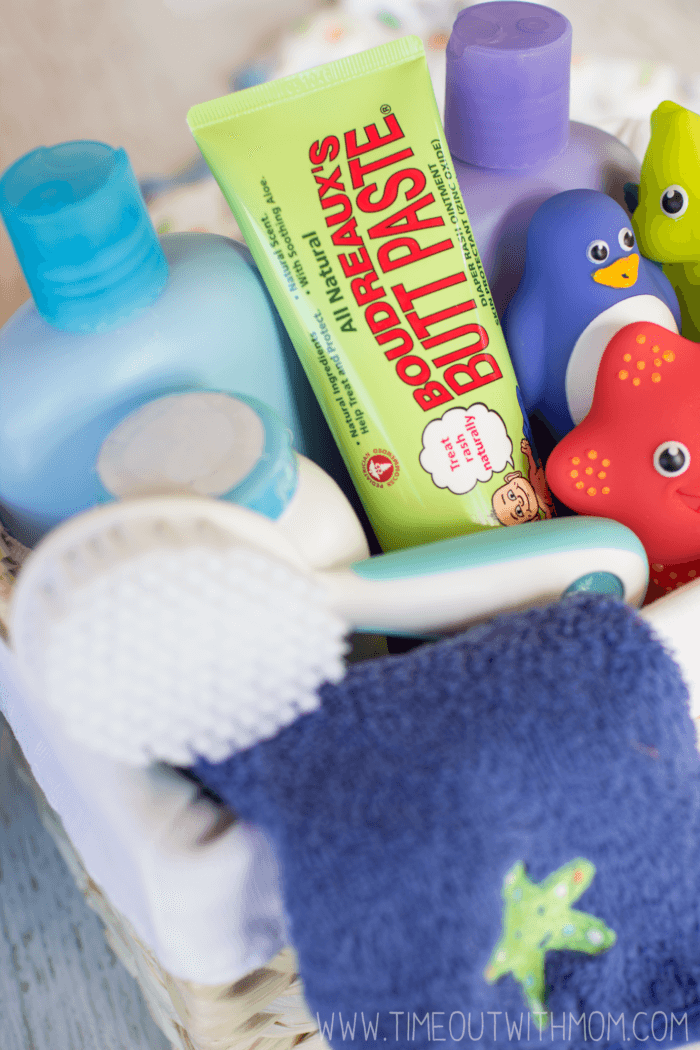 When Bunbun was a baby, I made a bath time caddy that came with us to whatever bathroom we were bathing in that night. For some reason, we tend to rotate from tub to tub throughout the week and usually leave it up to the kids on which bathroom they want to use since both have tubs.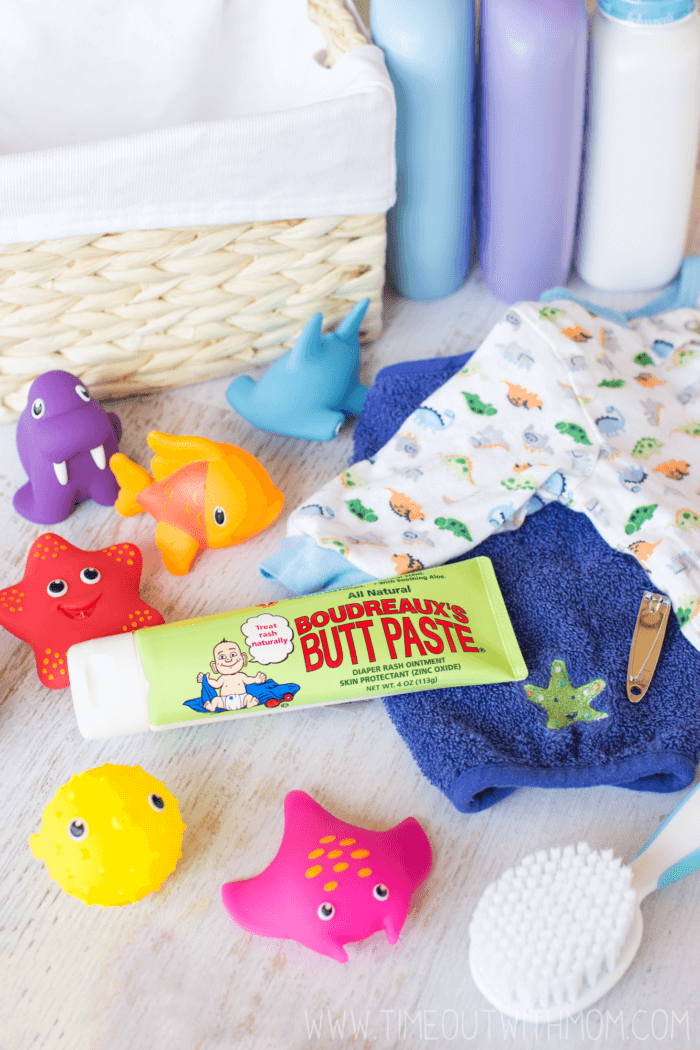 Here's what I've kept in our caddy over the years:
Bubble Bath
Body/Hair Wash
Bath Toys
Wash Cloth
Baby Powder
Diaper/Underwear
Onesie/Clothes
Comb/Hair Brush
Nail Clippers
Cotton Swabs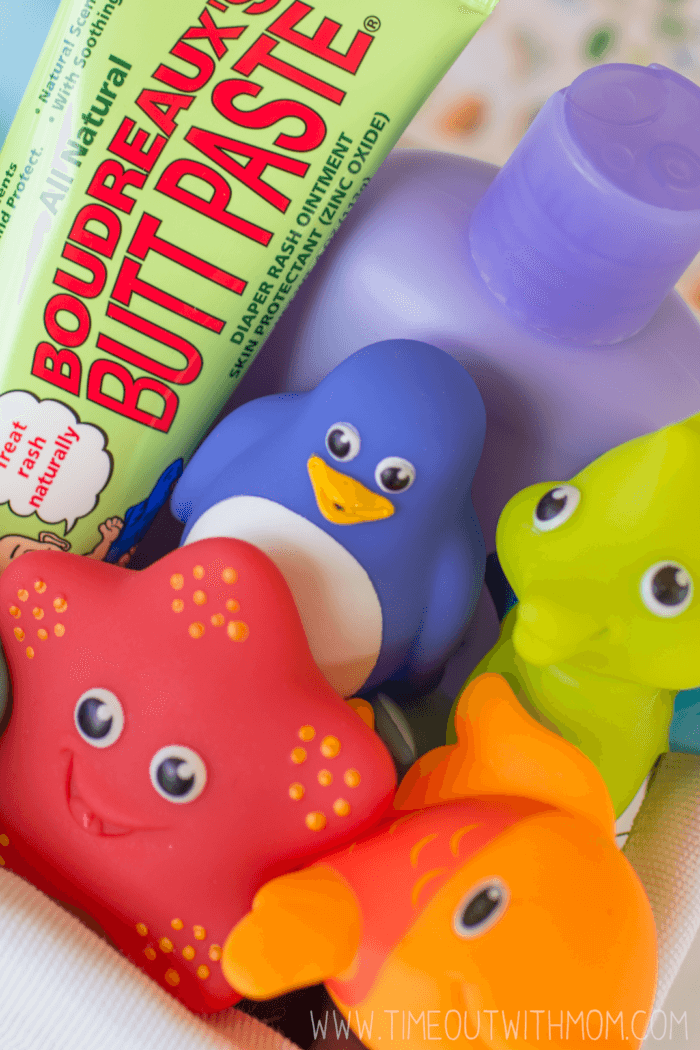 Bath toys are one of the keys to our successful bath time routine. It allows the kids to play and forget about everything else around them. I love watching them play without a care in the world and just being kids. Their laughter makes my heart melt.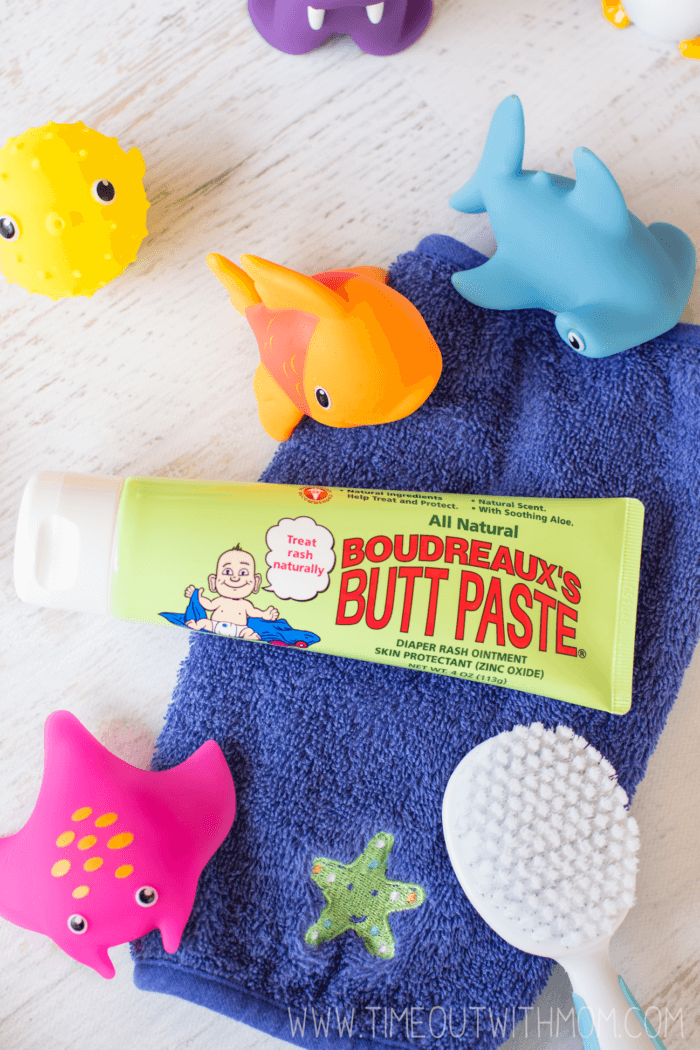 A friend recommended Boudreaux's Butt Paste to us a few years ago and truth be told, we had tried so many other brands and I was skeptical because nothing seemed to work for us. Trying Boudreaux's Butt Paste was a great decision and some of the best advice we received. It worked fast and far better than I had expected, which is why we always keep it on hand and the main reason I include it in all of my baby shower gifts to my new Mommy friends.
I also like to ask my moms-to-be what designs they are going for in their nursery. Some of my friends love straight forward block paint, while others want designs on their wall like nursery wall decals or framed paintings, it really is up to their tastes. If they do want pops of color I try and get them something in the same vein as their vision so they don't have to put on a fake smile when receiving a gift they don't actually want!
Which reminds me, we have actually been thinking about redecorating the nursery in our home now that our little ones have been getting older. However, at the moment, most of our time is being spent on our bathroom remodel! Honestly, it is so exciting to think that in a few weeks, our bathroom will finally look exactly how we want it. Our bathroom had been well overdue an upgrade and so it was really exciting to pick out a new sink, taps, and even a bathtub.
Plus, it finally looks as if we are going to have hot baths and showers again! For as long as I can remember, our water heater had not been working properly, but after reaching out to a plumber that offered water heater repair services our water heater is back to its best! Apparently, one of the pipes on our water heater had become damaged, but our plumber was able to repair it. I am already counting down the days until I can have a nice relaxing soak in a brand new bathtub filled with warm water.
Going back to my bathtime caddy though, Boudreaux's Butt Paste, which has been developed by a pharmacist and father of four, starts the healing process on contact and is paraben-, preservative, and phthalate-free with no artificial fragrances. Boudreaux's But Paste is available in three types; Original Butt Paste for minor or moderate rashes, Maximum Strength for stubborn rashes and All Natural for minor or moderate rashes, but made with natural ingredients and is petrolatum free. There is a Butt Paste formula for all-types of rashes and all of them have simple ingredients with quick results. Check out Boudreaux's Butt Paste on Facebook, Instagram, and Twitter!
What is your bath time routine like?