This post is brought to you by Boudeaux's Butt Paste and The Motherhood. However, all opinions are my own.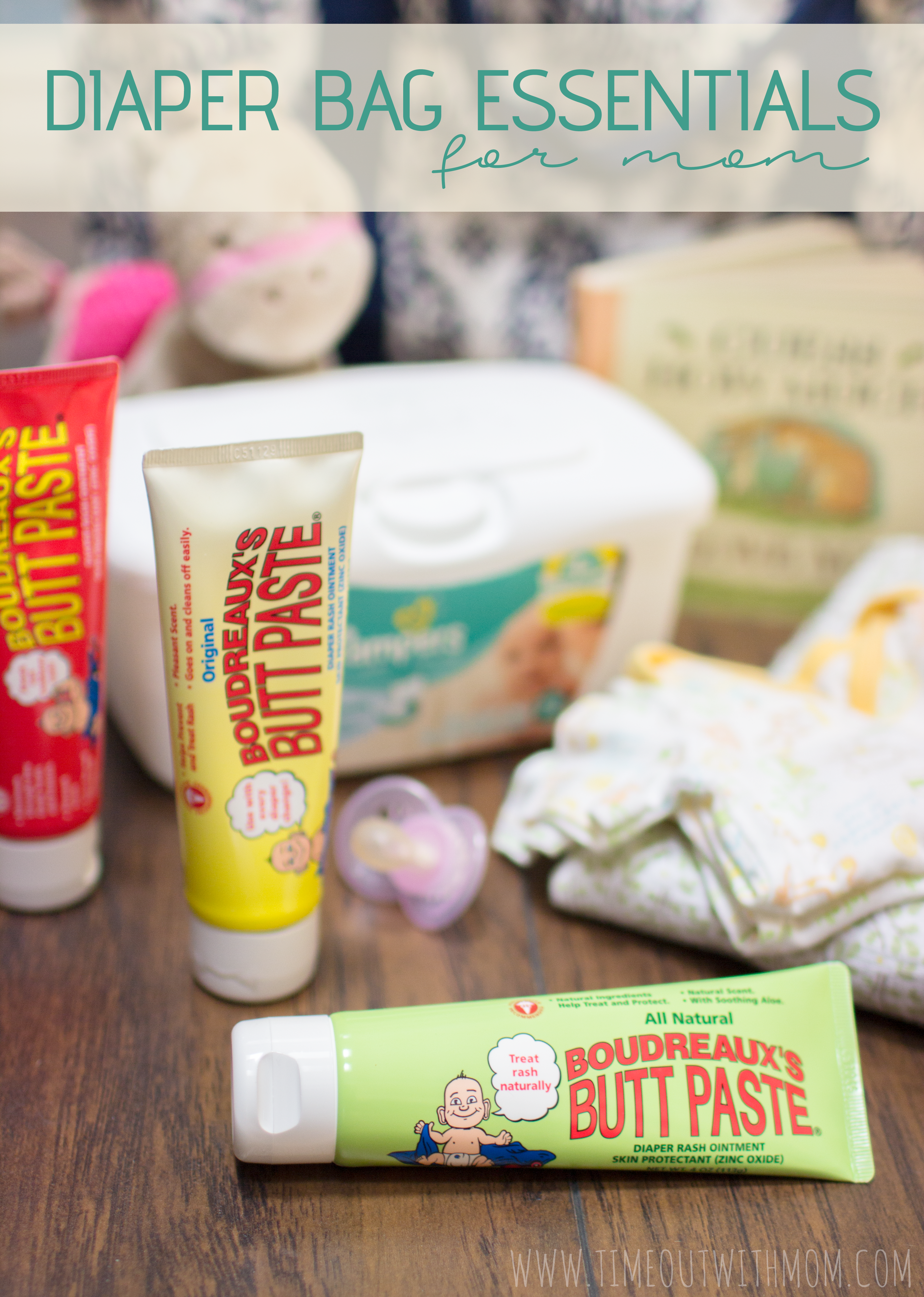 School is out for summer and in just a few short weeks, my first baby will be turning seven. I have no idea where the time has gone. It feels like just yesterday that she was being placed into my arms and we were up every two hours. Although those days were rough, they were some of the best days of my life. I may have been dead tired, but my heart was and still is full of love.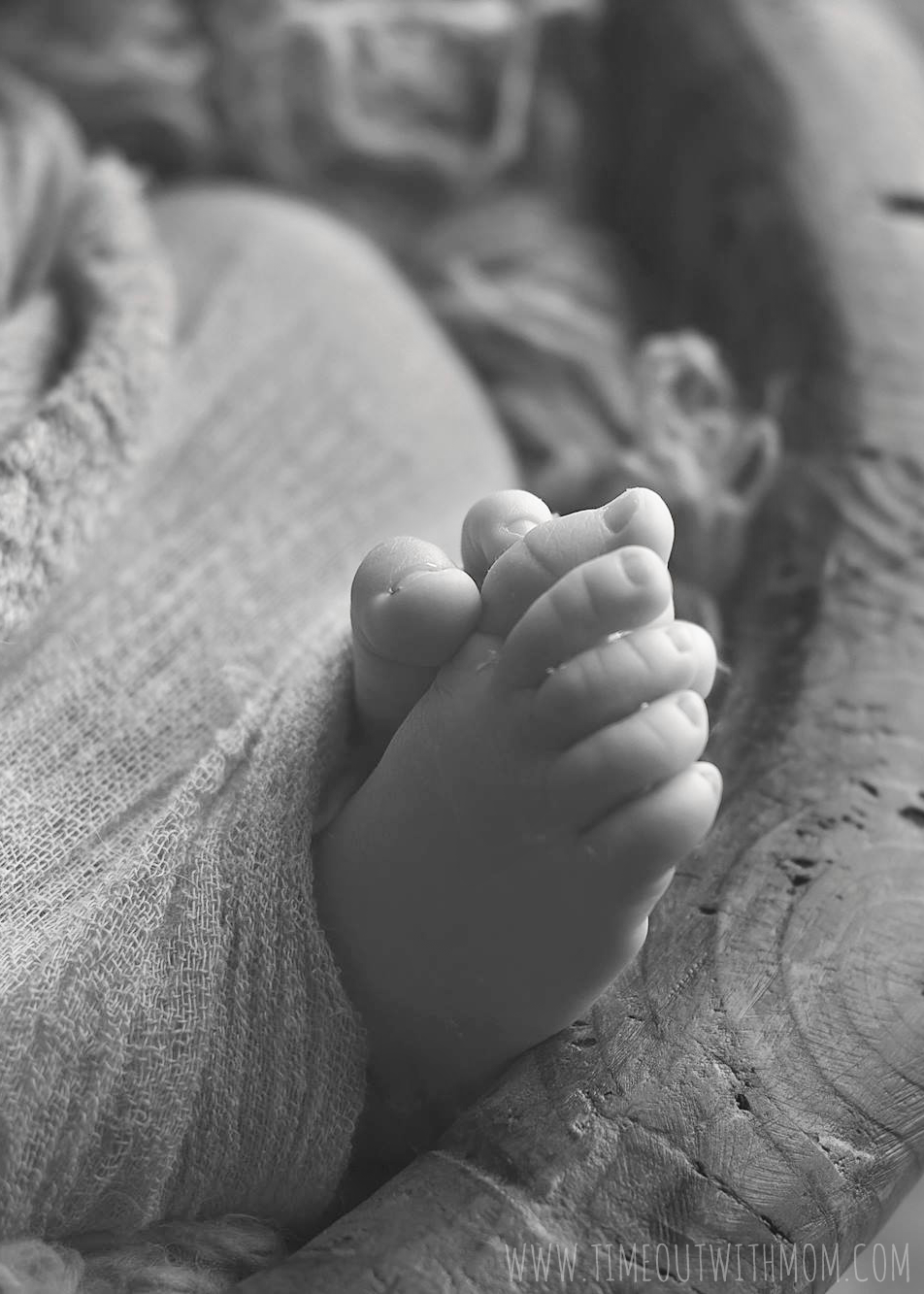 With those ten little fingers and ten little toes came a world of change. We basically became parents over night and had so much to learn. Being that we didn't have much family in the area, everything we was pretty much trial and error. And I mean everything!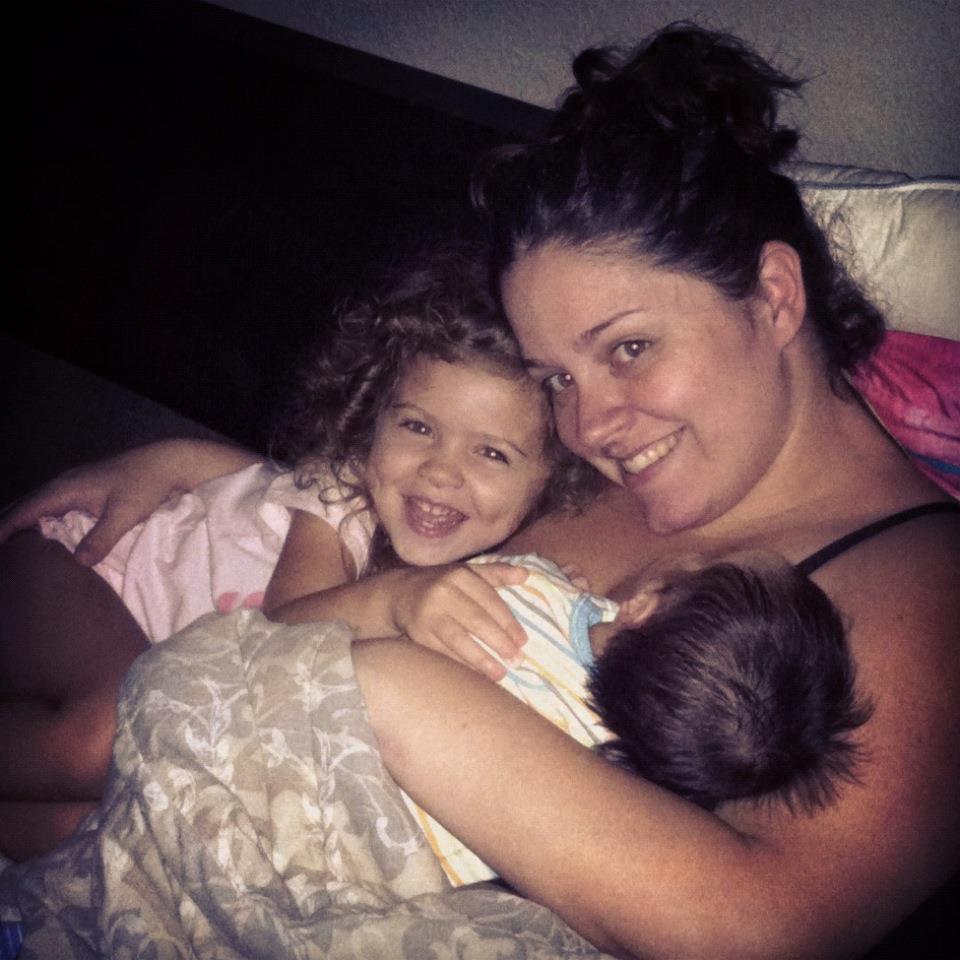 When our little guy came along, Bunbun was only three. She was so happy to be a big sister and dedicated to being my "big helper". She literally ran to get me diapers, wipes, and pacifiers. Looking after kids is not always easy. But with the help of friends, family, and people recommending I checked out sites like Mommyhood101 to find the best baby gear, I guess this did make it easier. But I wouldn't change it for the world. To see my daughter wanting to help me out was the cutest thing! Thank Goodness I had her help.
At about 3 months old, my little guy started getting some serious diaper rashes. We tried multiple brands of diaper creams and nothing seemed to work. As a matter of fact, some actually made him worse. It was so sad to hear him cry every time he wet his diaper or when we wiped him. He was miserable!
Finally, a friend of ours recommended that we try Boudreaux's Butt Paste. I was skeptical at first because nothing had been working and I was convinced that it was an underlying issue such as an allergy. We ended up trying it anyway and it worked great! A lot faster than I expected as well. Since that day, Boudreaux's Butt Paste has become a must-have at all times.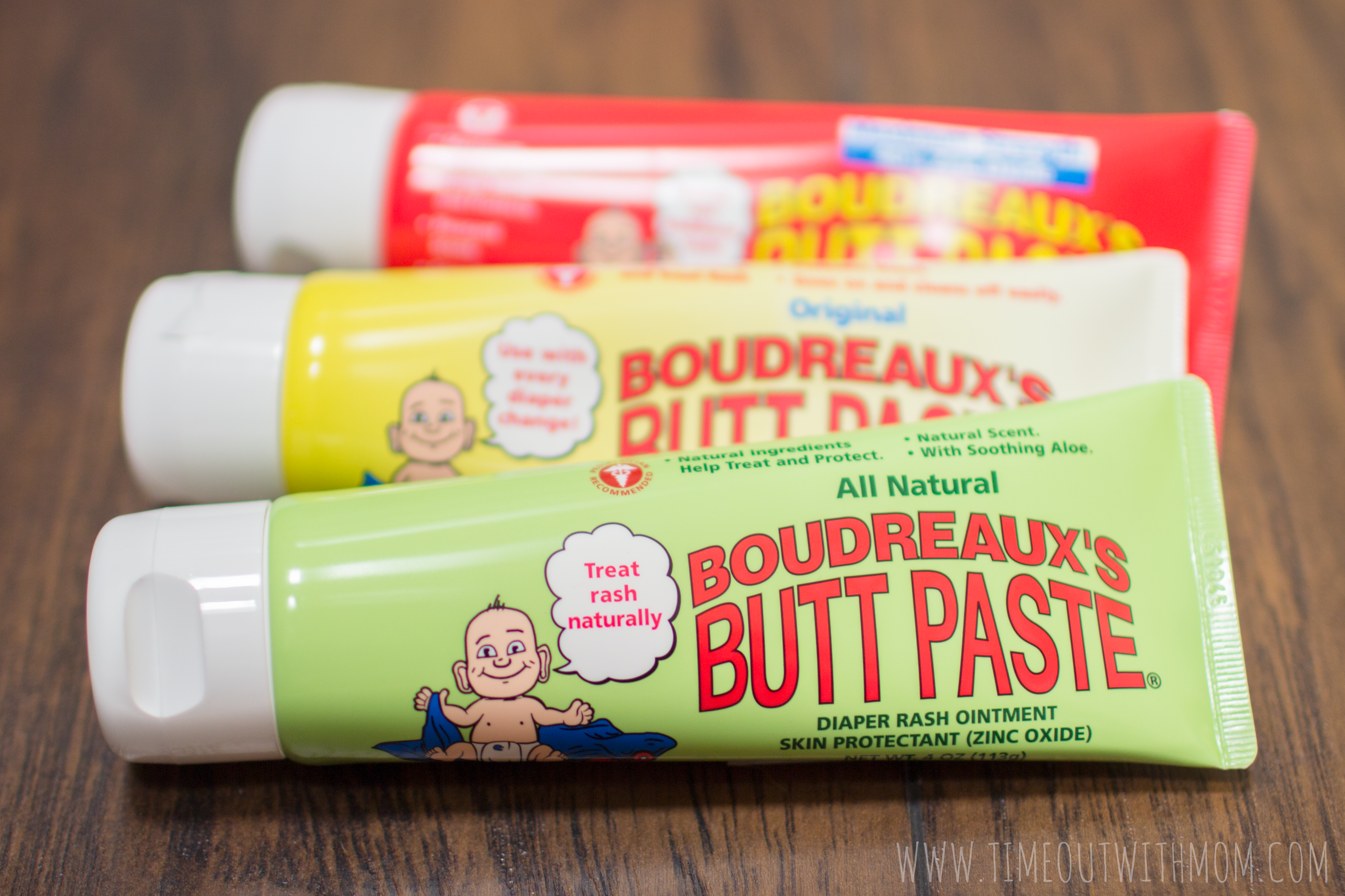 Boudreaux's Butt Paste was developed by a pharmacist and father of four. It starts the healing process on contact and is paraben-, preservative, and phthalate-free with no artificial fragrance. Available in three types; Original Butt Paste for minor or moderate rashes, Maximum Strength for stubborn rashes and All Natural for minor or moderate rashes but made with natural ingredients and is petrolatum free. With this line of products, there is something for all-types on rashes and all of them have simple ingredients with quick results.
I started carrying Boudreaux's All Natural Butt Paste in my diaper bag back as soon as I discovered it. And to this day, I keep a tube in my purse. Even though my little guy is four now, his skin still gets very irritated at times and I just use a bit of Boudreaux's Butt Paste and it works rather quickly.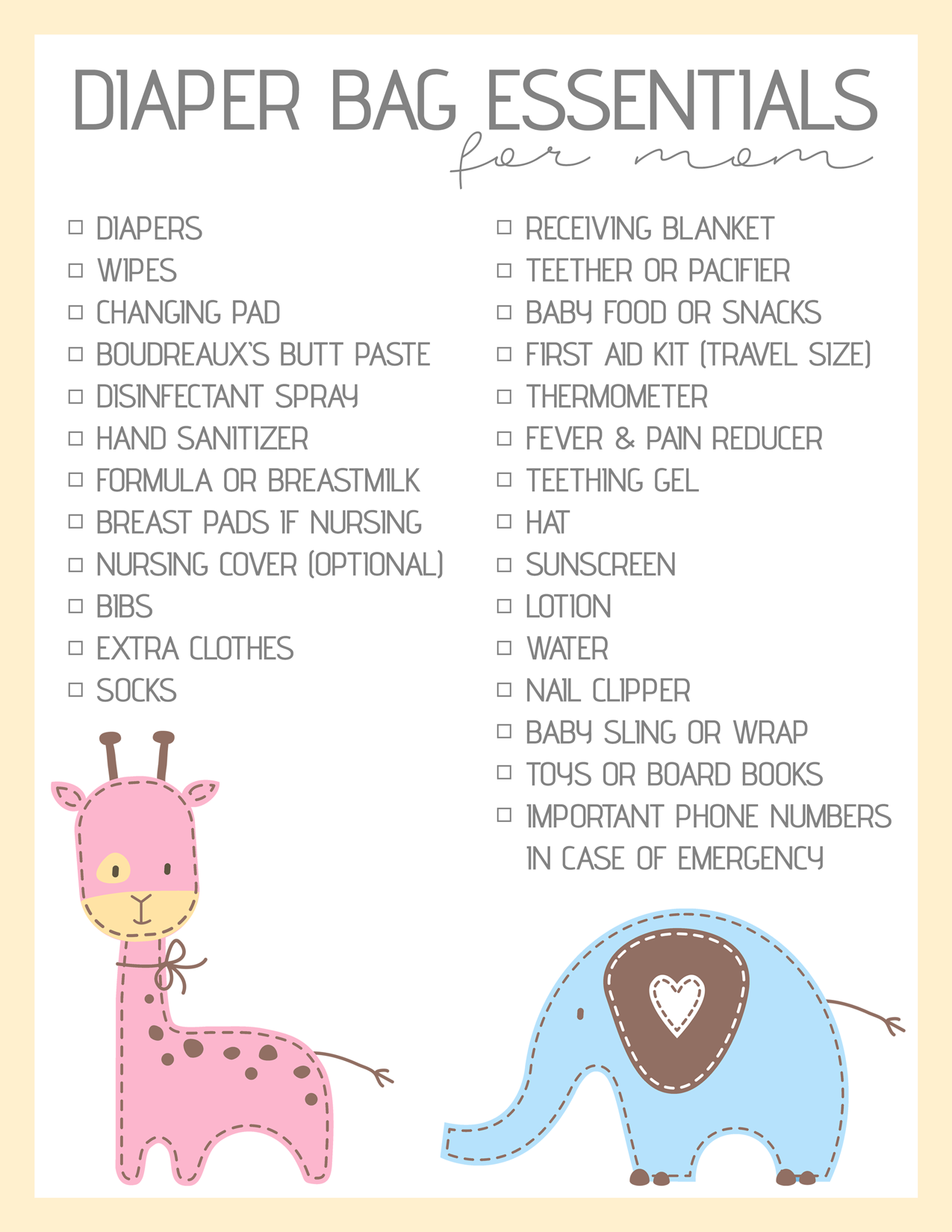 A good friend of mine always says; "you never know where you're going to be" and that statement couldn't be any truer. When I was a new mom, I was met with a ton of unexpected moments. I learned how to be prepared and compiled this list of Diaper Bag Essentials for Mom.
It is my hope, that this list helps you to be prepared for those unexpected moments with your little one(s). Download the above printable for free below:
Each printable is 8.5?x11?
Note: Printables/Images are for personal use only. Not for resale.
One last bit of advice before I share the giveaway. Over the years, I have been given a lot of advice. Some from mom's and some from women who have never had children. While I always welcome their advice and suggestions, I've realized that you have to learn from trial and error. Nothing will ever be perfect and you probably won't have much peace and quiet for the next decade, but you have to always do what works for you. Try new things and tweak it to work for you. Once you find your groove, it'll be smooth sailing. Until the next rash…
Enter the Giveaway below for your chance to win a Butt Paste Prize Pack valued at over $35.00.
a Rafflecopter giveaway

Are you a #ButtPasteMom like me? Which product is your favorite? Sound off below, I'd love to hear your stories about how these products work or have worked for you and what you keep in your diaper bag!
Share your Butt Paste love by using #ButtPasteMom and tagging @ButtPaste on Facebook and/or @ButtPasteBaby on Instagram.