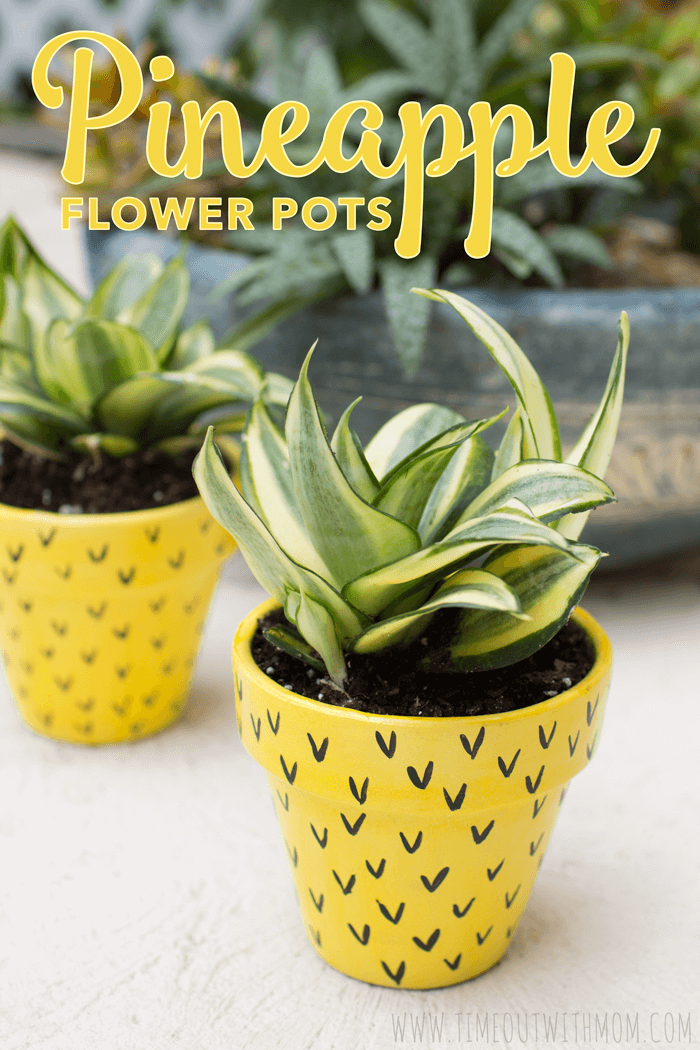 Summer is right around the corner and we couldn't be happier. It's time for some fun in the sun! This summer, I plan to create a bucket list for our family with lots of fun, games, crafts and more. The trend this year seems to be fruit and citrus, so I said to myself; "why not make some fruit flower pots?".
I chose the pineapple because of its bright yellow color. Pineapple is so refreshing in the summer and one of my kids' favorites, next to watermelon. Speaking of watermelon, check out these adorable Wooden Watermelon Coasters from Young at Heart Mommy. I fell in love with them last week and they inspired me to create this post.
This craft is super easy, even the kids can get involved. Let's get started!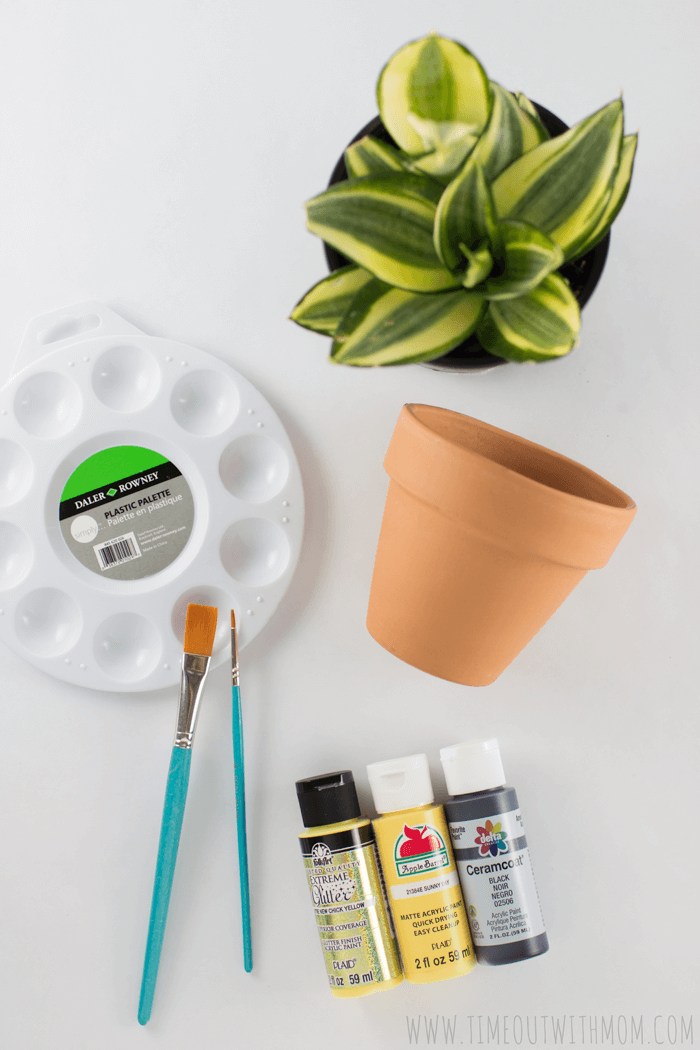 What you need:
clay flower pots
matte acrylic paints: yellow and black
glossy glitter paint: yellow (optional)
paint brushes
potted plant or succulent.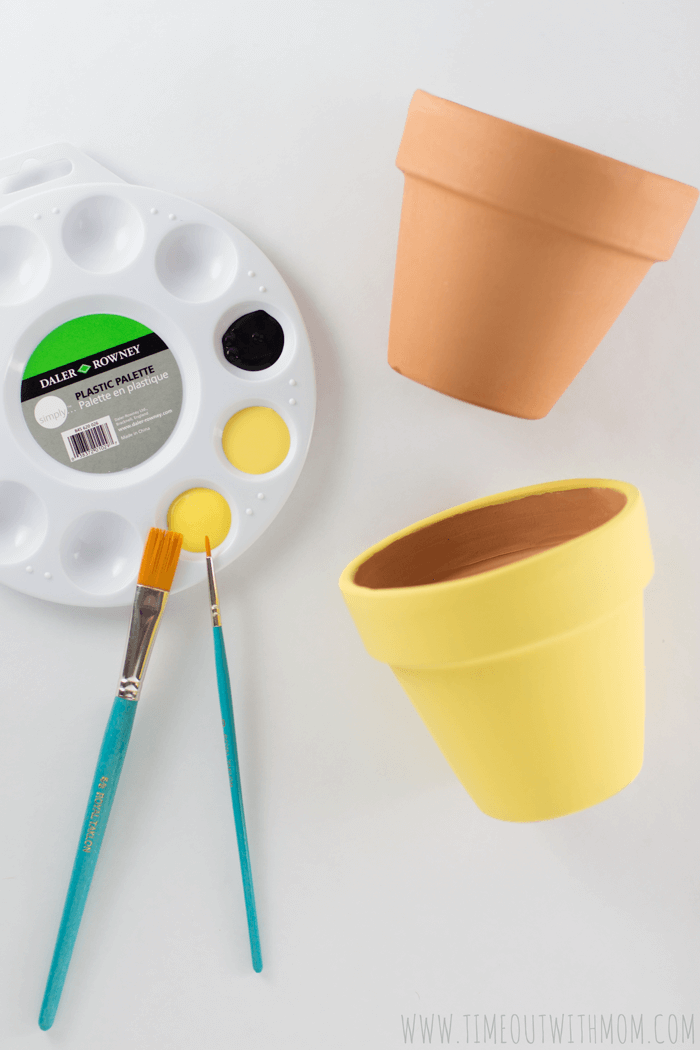 Directions:
Begin by painting your pots yellow. Give them a good 2-3 coats for the best color and coverage. I allowed my pots to dry in between coats to ensure I was covering the play pot completely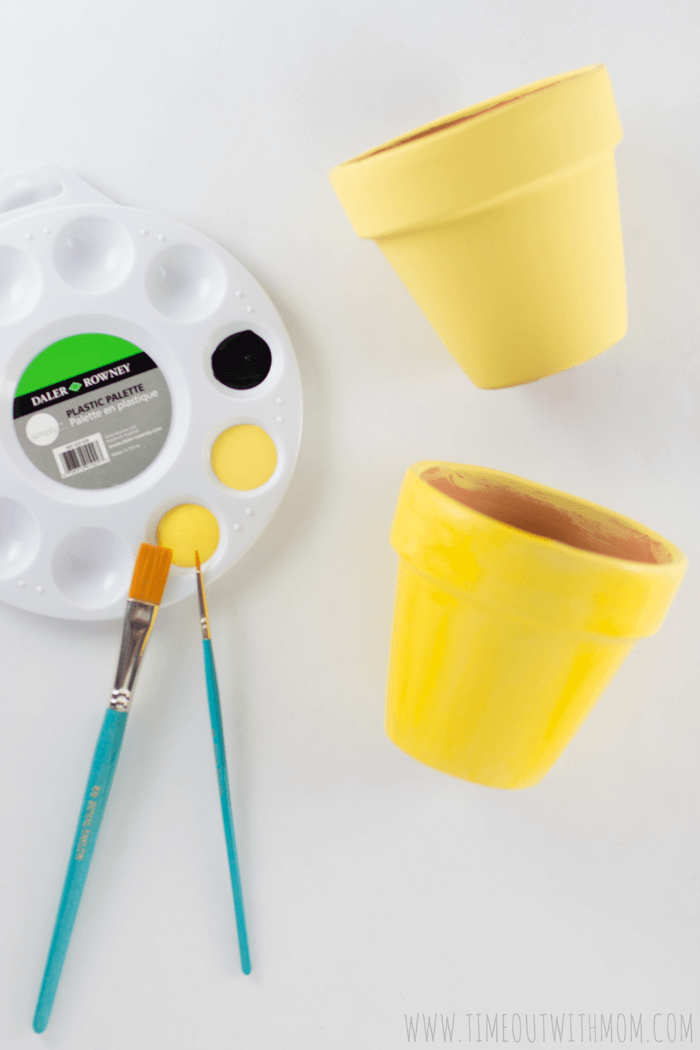 I then gave my pots another 2 coats of paint, using the glossy glitter paint. I loved the added shine and sparkle that it gave the pots.
Once the pots were completely dry, I grabbed my small brush and started making random little "V" shaped marks all around the pot.
After the pot was dry, I took one of the potted plants and squeezed around the outside of the plastic pot it came in, to loosen all the soil. I removed the plant and placed it into my new pineapple flower pot. I then used the remaining soil in the pot to fill up around the top of the pot and base of the plant. I cleaned my pot off and placed my new little pineapple flower pot out in the sun to catch some rays.
I hope you enjoy this summer craft! What other fruits will you decorate?