I have been compensated for this post; however, I am sharing my
own thoughts. All opinions are my own.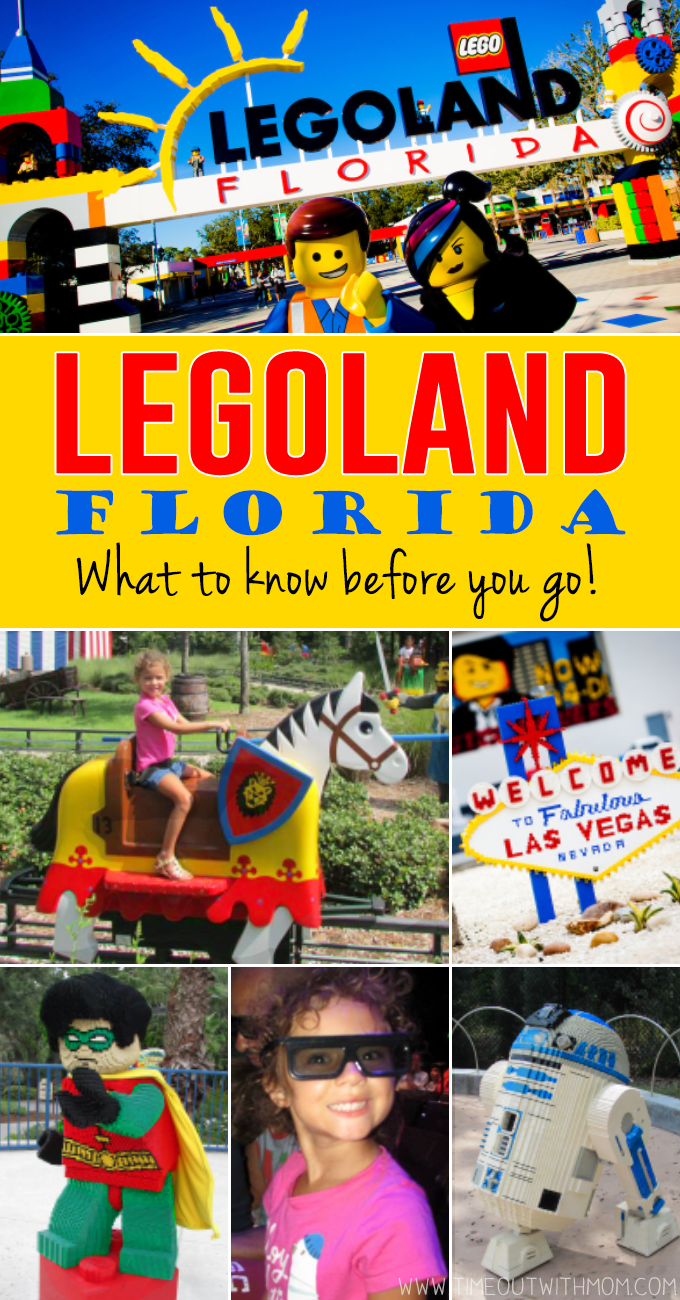 LEGOLAND. It's what kid dreams are made of! As far back as I can remember, LEGO bricks were the cool toy to have. I had a few sets growing up, but they were nothing quite intricate and elaborate like the ones my little ones (and maybe myself) have now. Each birthday or holiday, you can bet that there's a new set on their list. As parents, we absolutely love LEGO sets because it allows our children to think, be imaginative and constructive.
Now, I do have to admit that we had no idea LEGOLAND even existed, until after it had been open a couple years. Through word of mouth from a friend, we decided to take a day and visit.
With over 58 million LEGO bricks inside, LEGOLAND is tucked away in Winter Haven, Florida and sits on about 150 acres with a stunning view of Lake Eloise. There's truly a whole new world to explore at LEGOLAND Florida and it's specifically designed for families with children between the ages of two and twelve.
So, if you're thinking of a trip to LEGOLAND Florida anytime soon, you're going to want to read this post. There are a few things to know before you go, and I've got you covered!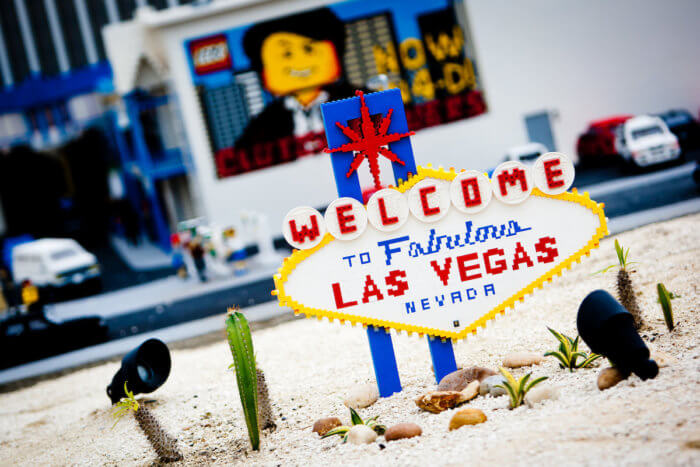 Tickets
Tickets are available online; in advance with a few different options available, or at the ticket booth once you arrive. If you're looking for a good deal on tickets, there are a couple ways that you can get a BOGO coupon. If you have a LEGO store in your area, you can easily earn one on your next purchase. If you purchase a set in-store, be sure to check the bag before you toss it. Sometimes, the sales associate may slip a flyer containing a coupon into your bag. So be on the lookout for those!
If your child is a LEGO fan like mine, you can usually find a BOGO in their LEGO Club subscription magazine. If not, you can visit the LEGO Shop website and grab the BOGO with any LEGO purchase.
Hours
LEGOLAND has different park hours throughout the year, so be sure to check those out when planning your visit. During the school year, you'll notice that the park and water park close earlier, as opposed to when the little ones are on break. These time differences can definitely make a difference in the way you cover your ground throughout the day as well.
Parking
Parking is on-site and plentiful. There is a fee for parking, which is somewhat standard when visiting any theme park, and the rate is dependent on the size and type of your vehicle. So, if you're road tripping in an RV you might expect to pay a little more than someone in a regular vehicle. If your car is electric, don't worry! LEGOLAND offers a limited amount of charging stations to accommodate your needs.
Need to get rid of your old car, so you can make your LEGOLAND trip even more amazing? Sell it for some extra cash! You can also use your newly extended budget to book their adjacent hotel and spend more time at the park. More on that below.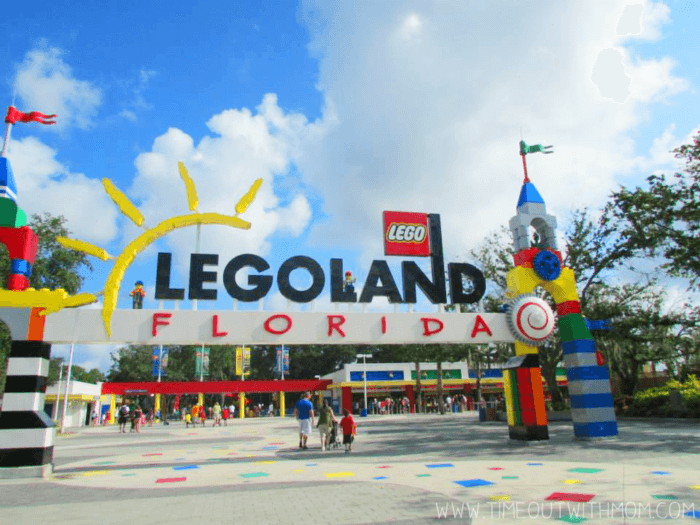 What time should we arrive?
This is a common question and my answer is always early! We typically try to arrive about 30-45 minutes prior to opening. When we do, we get fairly close parking which in turn makes it so much easier at the end of the day, because we can just hop in and go. Arriving early will also allow you to purchase tickets if needed and take photos in front of the entrance without any crowds in your shot. Sometimes, they will open the gates a few minutes early too, so you want to be nearby as well.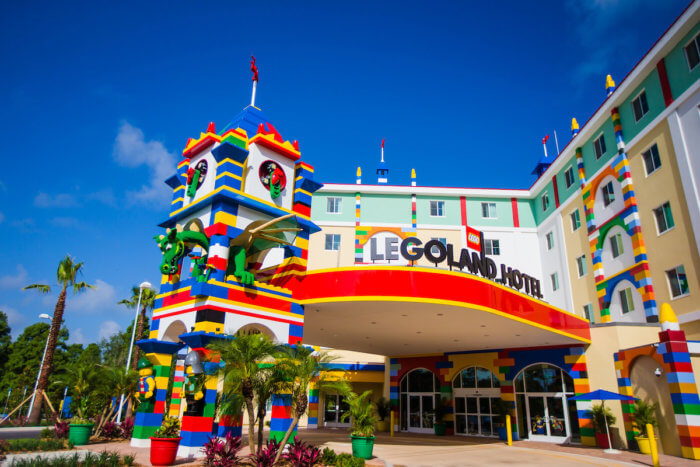 Accommodations
Another common topic of conversation is where to stay. Up until recently, we've stayed in the Orlando area and took the 45-minute ride west, early in the morning to the park. Now, LEGOLAND Hotel is open and it's the best thing they've done. It is so convenient and the kids love it! The hotel is only 130 "kid steps" from the main entrance and guests are granted early morning access, which is pretty neat. There are four themed rooms (Pirate, Adventure, Kingdom or Friends), a disco elevator and over 2,000 LEGO models throughout the hotel. If you're looking to stay for more than one day, staying on the property is 100% worth it.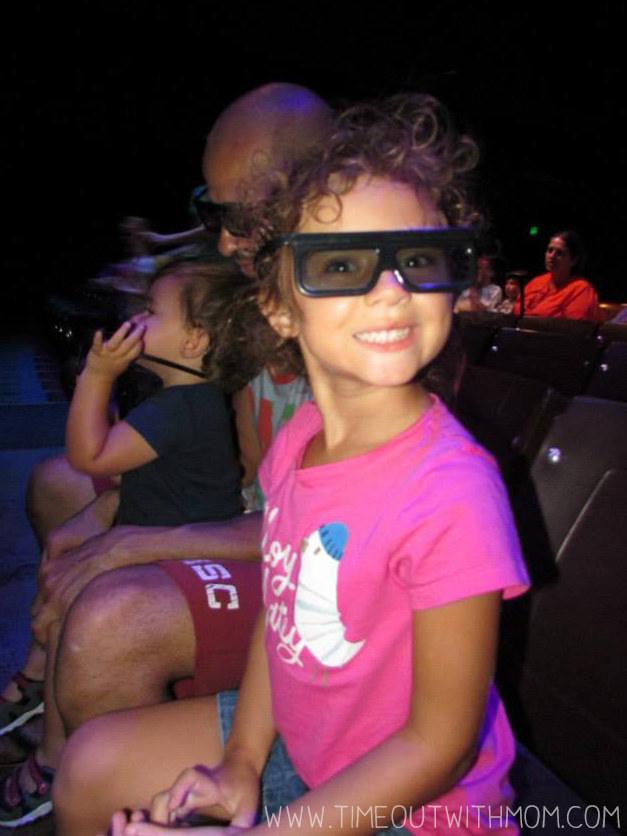 Shows
Our favorite show at LEGOLAND is the water ski show at Pirate's Cove. My little ones get a kick out of it and always ask if we've checked the schedule so they don't miss it. We have not seen Friends to the Rescue, which is a Live Stage Show, but we have visited the Wells Fargo 4D theater which is quite the experience.
Always check the show schedules when you arrive, this way you can plan your day around them. We like to spread ours out a bit and use them as our 'break time'. Walking around all day can get pretty tiring for little feet.
Take my advice, do this in the morning or as the last thing in the evening. There is quite a bit to look at in this area, which is comprised of over 32 million bricks and there is very little shade. If you attempt to walk this area during the height of the day, be prepared for your little ones to literally melt down. Our kids enjoy this part of the park, but it is so difficult to keep them from complaining on a sunny day. So, we end up working around it.
Holidays
Unfortunately, we have not visited the park over a holiday, but from what I hear from friends; it's pretty awesome. LEGOLAND's Special Events are in-depth and super fun for the kids. Check out Brick-or-Treat or the Christmas Bricktacular, if you can! I've heard great reviews from other Mom's.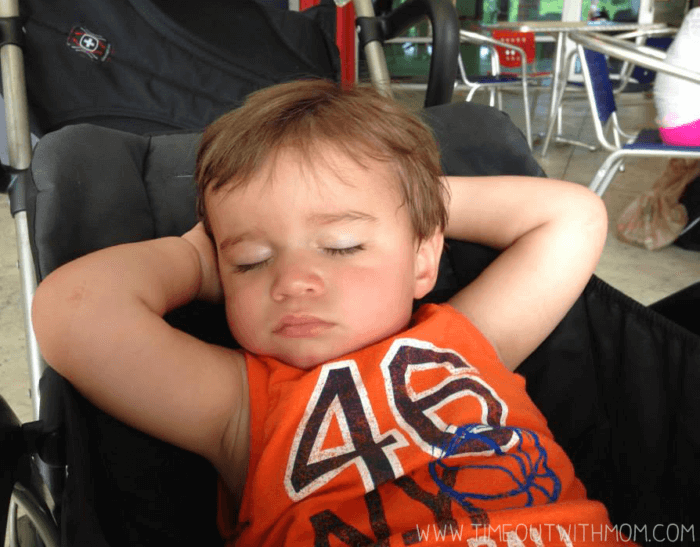 Babies/Toddlers
As a Mom, I know traveling with a baby and/or a toddler can be quite the challenge. However, LEGOLAND is prepared and offer a special areas for moms-alike. Vist the Model Mom Baby Care Center, which is near the Driving School. Inside, you'll find everything you need from changing tables, to high-chairs and even a fridge and microwave. Nursing? No problem! There are rocking chairs available too.
LEGOLAND is so family friendly and there is lots do, even for the little ones. There are several rides with no height requirements and many only require a 32" height. DUPLO Land is a hit with younger children and you can easily spend a good portion of your day in this area. There is a huge play area with a farm theme, toddler rides and areas to build. If you start to find that your baby/toddler is growing tired and needs entertaining further, then a helpful tip is to get them to listen to songs, or play games on a phone around the park. This can add an extra fun element to the trip.
Stroller Rental
LEGOLAND offers stroller rentals on a first come, first served basis if you need. Of course, there is a minimal fee and they can be picked up at The Marketplace or The Beginning.
­Shopping
There are multiple shops throughout the park where you can purchase LEGO sets, souvenirs and more. We try to leave this part until the end of the day, so we aren't forced to carry bags around throughout the day.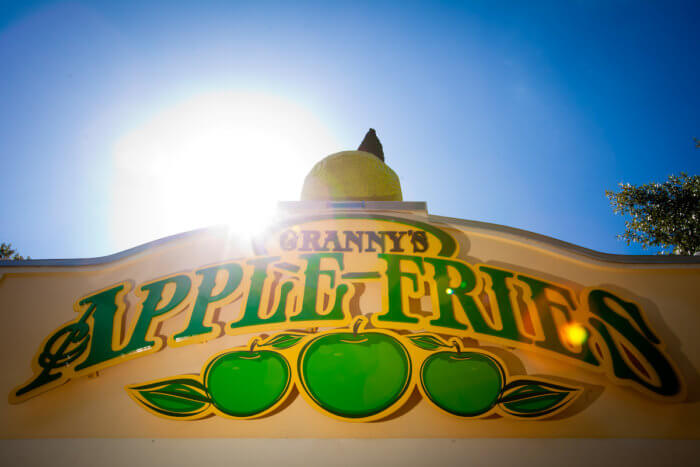 Food & Dining
Okay, yes. This is my favorite. There is so much to choose from when it comes to food at LEGOLAND. From burgers, to deli sandwiches; they have it all. When it comes to snacks, my favorite has to be Granny's Apple Fries. Just think, warm apple strips, with cinnamon, sugar and whipped cream. I am salivating as I type this and I must visit soon! While LEGOLAND does not allow you to bring any food or drinks into the park, there is plenty to choose from and good food for the whole family.
Trading
Many families don't know this, but I'm going to let you in on a little secret. You can trade Minifigures at LEGOLAND! Actually, its encouraged. You can trade any Minifigure with Model Citizens or employees who can be easily spotted by their colorful LEGO name tags and unique Minifigure of their own. Each employee makes his/her name tag out of LEGO bricks and attaches a Minifigure to it. So, don't be shy, just ask to trade! They have to trade with you, and it's a great way to swap out any doubles your children may have in their collection.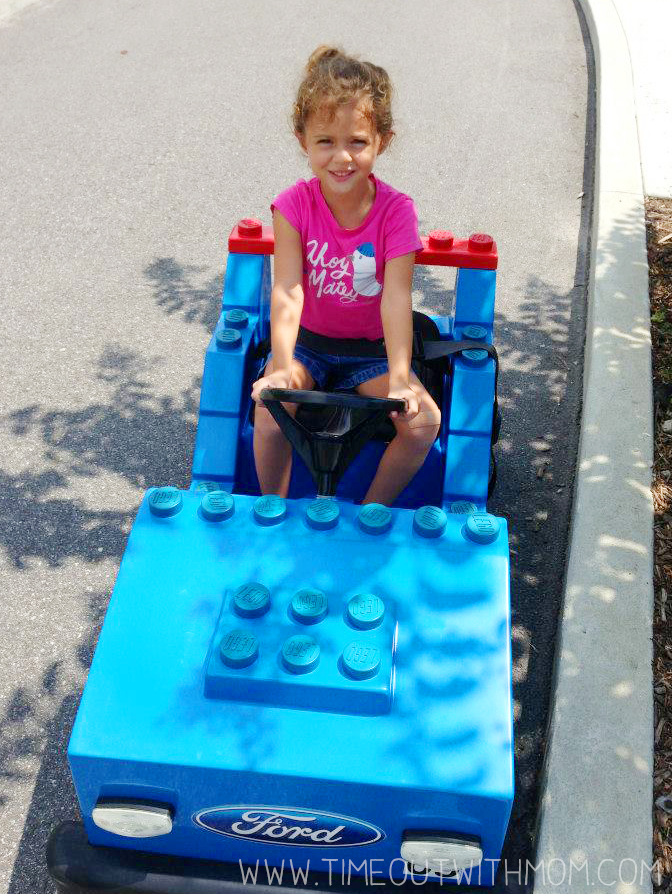 Last, but certainly not least. Keep yourselves cool and drink lots of water. It gets super hot in the park and shady areas are scarce. Be sure to wear sunscreen and pack a bathing suit for the little ones, just in case. There is a splash pad that they will enjoy very much on a hot Florida day.
Have you been to LEGOLAND yet?