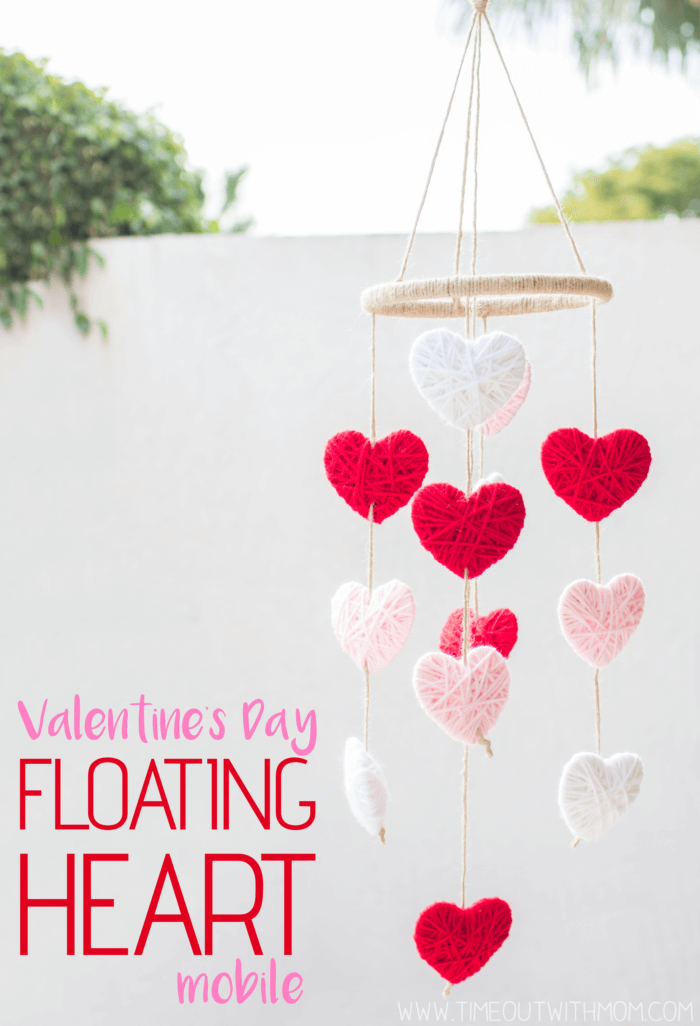 Wow! It feels so good to finally get things going on the blog again. I had a freak accident that took me off of my feet for over six weeks, but with the help of my hubby and amazing friends, I am well on my way to getting back to my old self. Being stuck on the couch for over 6 weeks was a long road, but I am so happy to finally be walking again and getting back to our routine. However, with my time off, I was able to do a bit of planning for some new designs and create some pretty nifty holiday crafts. I've planned my valentine's crafts, mother's day creations and even some Easter embroidery designs so keep your eyes peeled for new crafts coming soon!
The Holiday's came and went in the blink of an eye and I felt terrible that I wasn't able to post anything for you all during that time. So as soon as I felt the least bit up to par, I started planning for Valentine's Day. I finally had a chance to go out on my own the other night and I can't even explain the feeling I felt when I walked into the craft store. It was a bit overwhelming and so many ideas came to mind. I literally wanted to buy the whole store.
Now, let's get to this adorable floating heart mobile!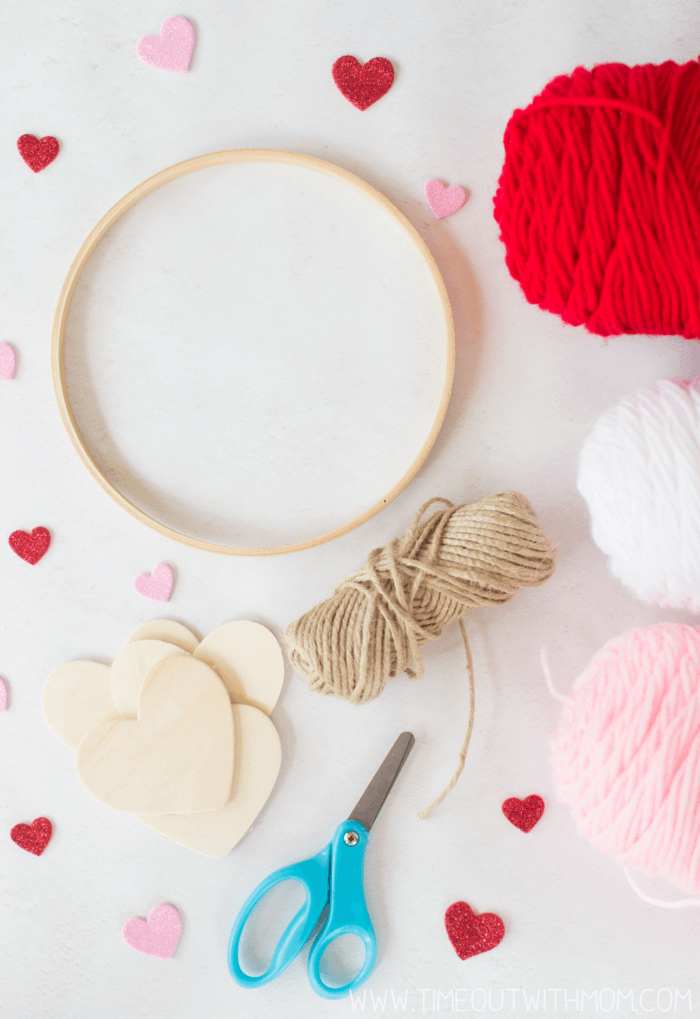 What you need:
Embroidery Hoop
Red Yarn
White Yarn
Pink Yarn
8-12 Wooden Hearts
Twine
Glue Gun
Packing Needle (optional)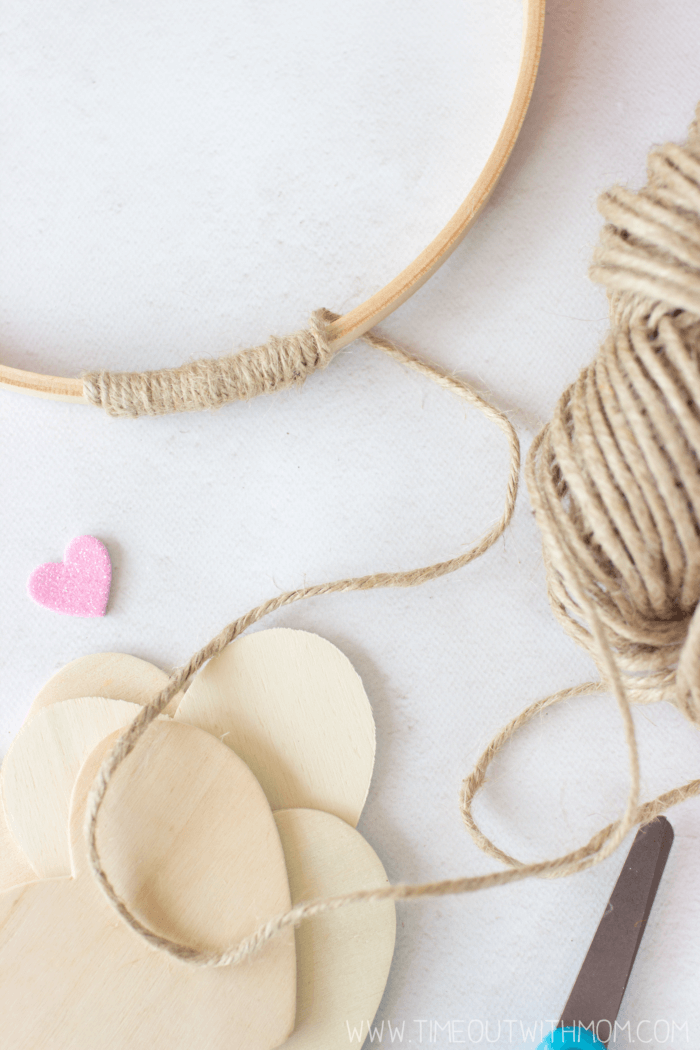 Begin by wrapping the embroidery hoop with twine. I wrapped mine a little tight, but not too tight to where I couldn't move it from side to side. Seal the end with a glue gun for a smooth finish.
Cut and tie three strands of twine along oposite sides of the hoop. Then, tie all three strands together at the top so you can hang your mobile when complete. I added a long piece in the middle so I could add that one extra heart to the bottom.
Finally, cut and tie another 4 strands of twine around the hoop and leave them dangling long enough for your hearts to be strung later.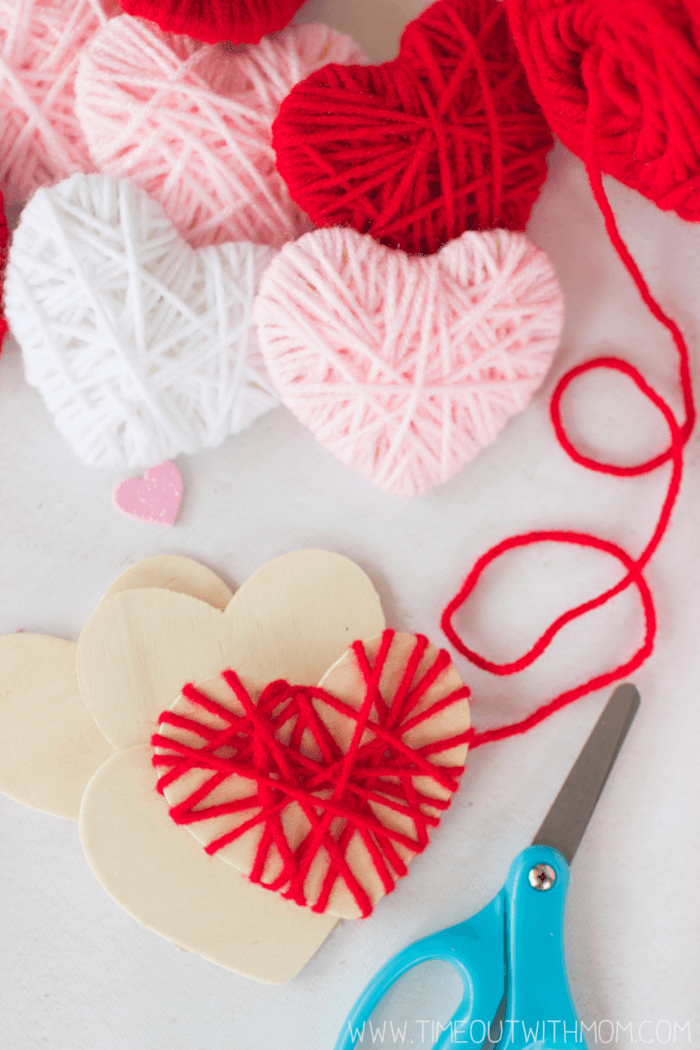 Wrap the yarn around the heart shape, moving in different directions. Continue wrapping until you have covered enough of the open areas. Tie it off when you're done and tuck the remainder under the strands of yarn. You can use the tip of your scissors, if needed.
If you have a packing needle, you may use it to feed the twine through the yarn and slide your hearts onto each strand of twine. This tool was literally my saving grace. I tried just about everything to feed the twine through the yarn and the packing needle worked like a charm. If you don't have one around, you can always use your glue gun to attach the twine to the back of each heart.
Once you've added all of your hearts, tie a knot at the bottom of the twine and snip the excess.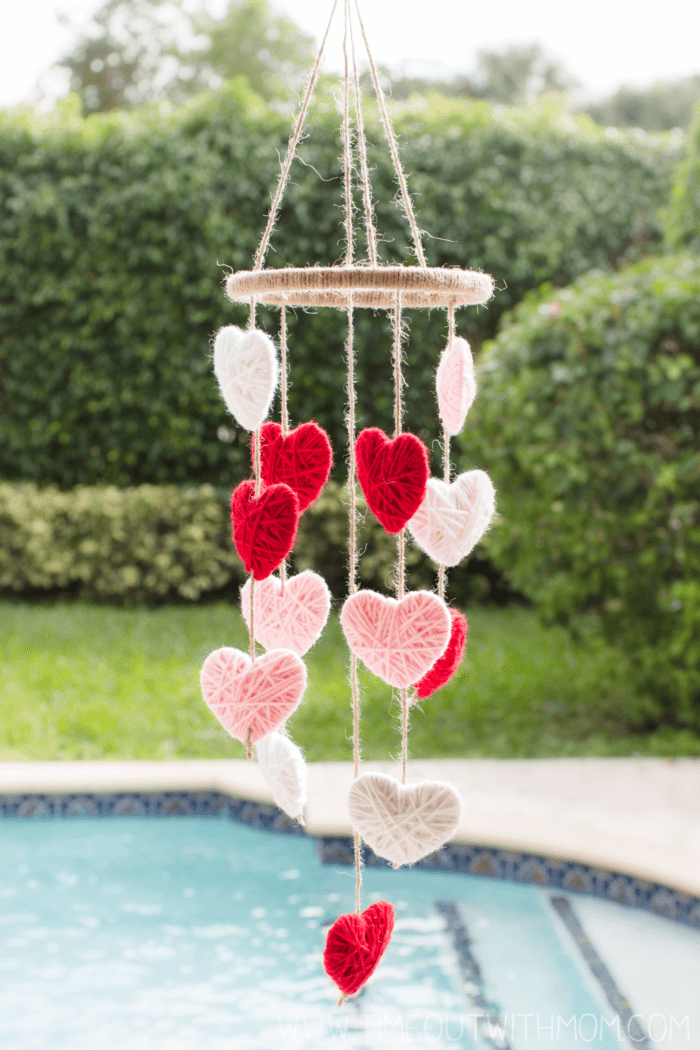 I love how cute this mobile turned out and I hope you enjoy making one for yourself or someone else this Valentine's Day.