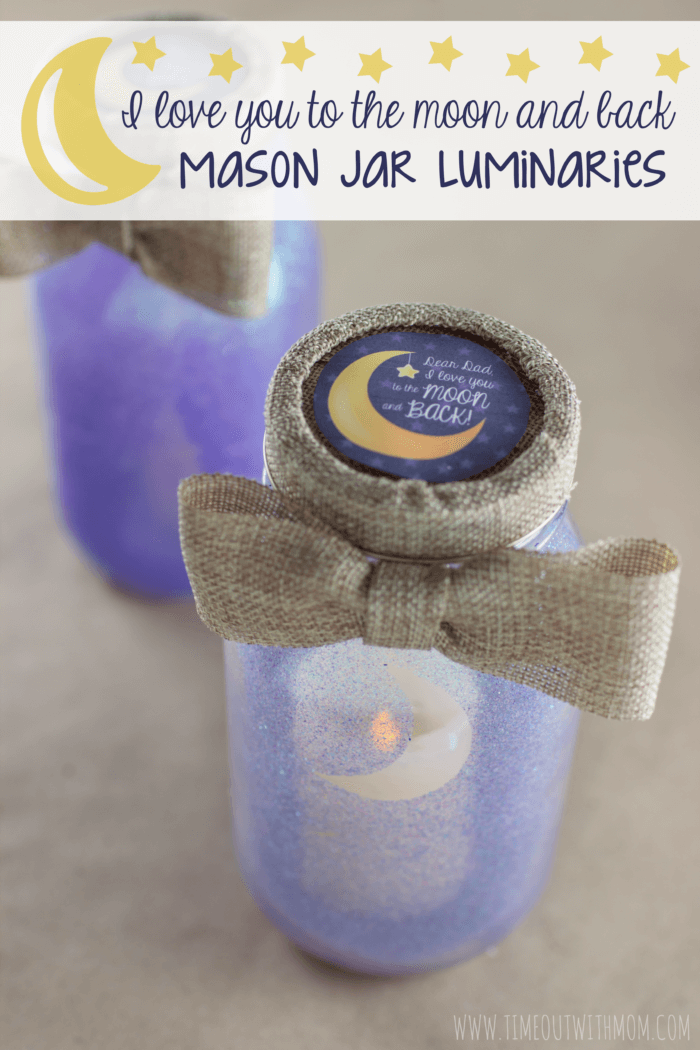 Myself  and the kids really look forward to celebrating Father's Day each year. Although we show Dad how much we love him year round, we really do our best to go over the top for that special day.
The morning usually starts off with a breakfast consisting of banana pancakes, eggs and bacon. Daddy's favorite! Then we give him his cards, gifts and go about our day. Usually heading to a park for a picnic or something we don't get to do very often as a family.
As a tradition each year, we do a craft for Dad. This way, he gets something new and original each time. We always tell our children that we love them to the moon and back. And truth is, we probably love them more than that, if that is even possible. Bunbun and my little guy will randomly yell out "I love you to the moon and back!" several times throughout the day. Our kids know how much they are loved and we know how much they love us.
Keeping with that, Bunbun and I made these cute luminaries for Dad this year. It was so simple to make and you really don't need a lot of time. Let's get started!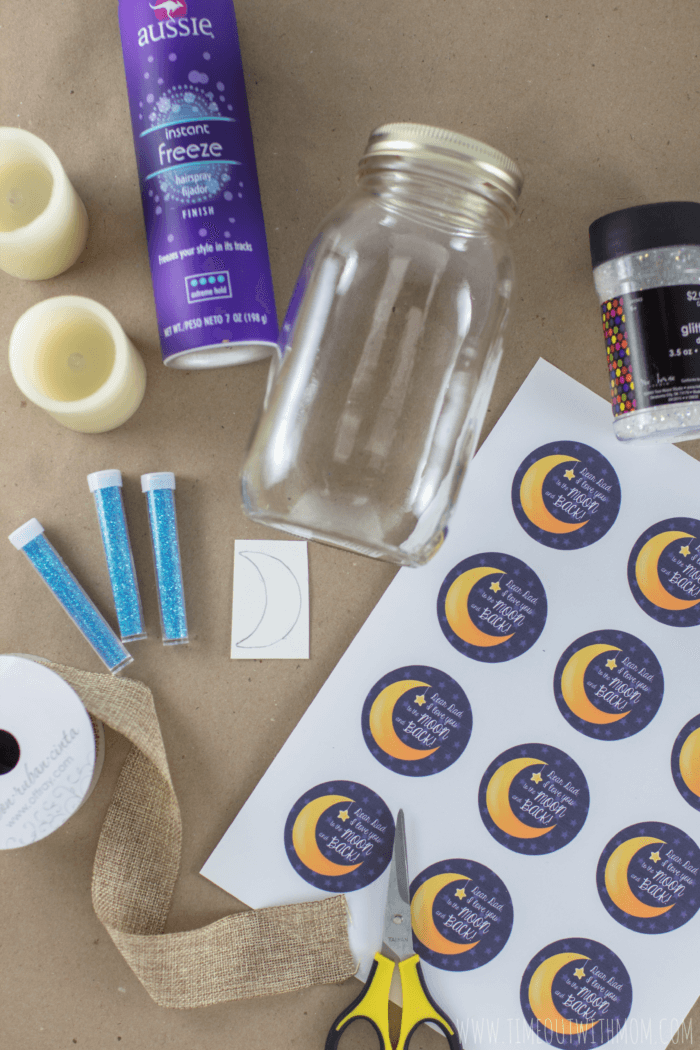 What you need:
Mason Jar with Lid
LED Votive Candles
Sheet of Adhesive Vinyl
Hairspray
Glitter
Scissors
Burlap Ribbon
Glue Gun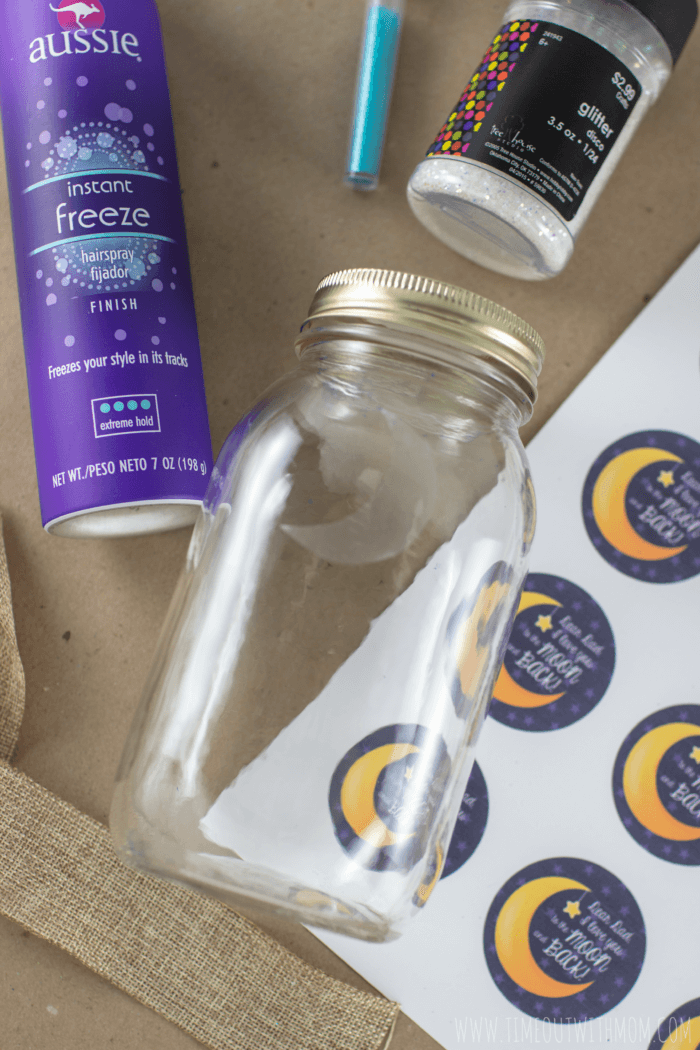 Directions:
Download and print the I Love you to the Moon and Back printable and cut out the tag(s).
Using your sheet of adhesive vinyl, trace or draw a moon shape and cut it out. Then, adhere the vinyl cutout to the inside of the mason jar.
Spray the inside of your mason jar with hairspray and add glitter. Close the top and shake all around so the glitter will coat the glass.
Remove the excess glitter and peel the moon off very carefully (I used tweezers).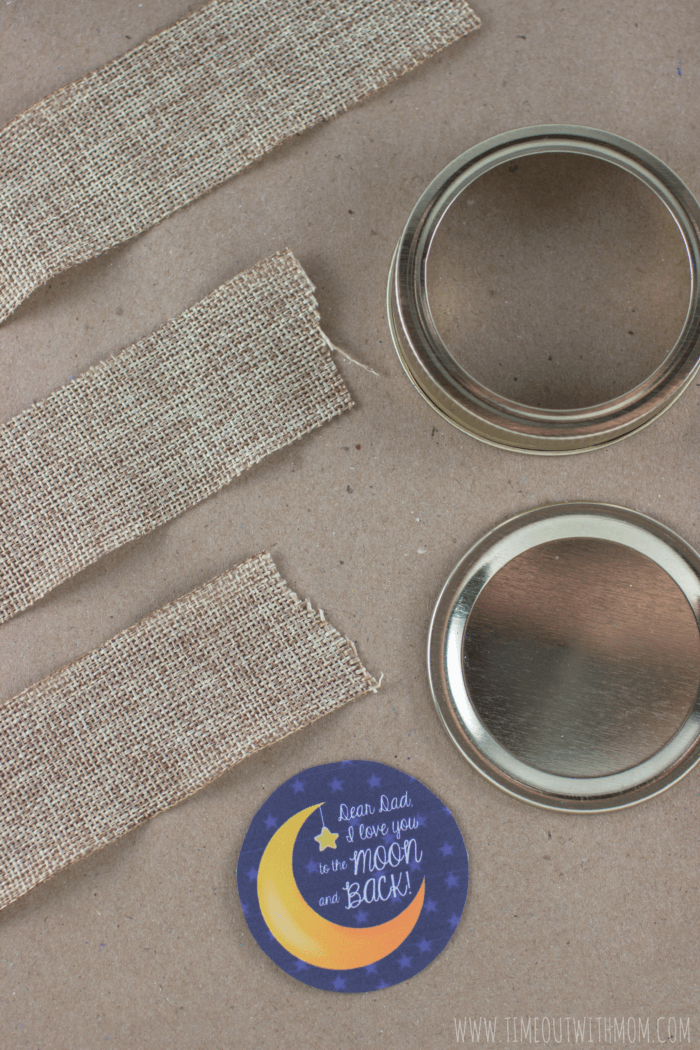 Cut a 9 1/2″ piece and two 4 1/2″ pieces of burlap ribbon.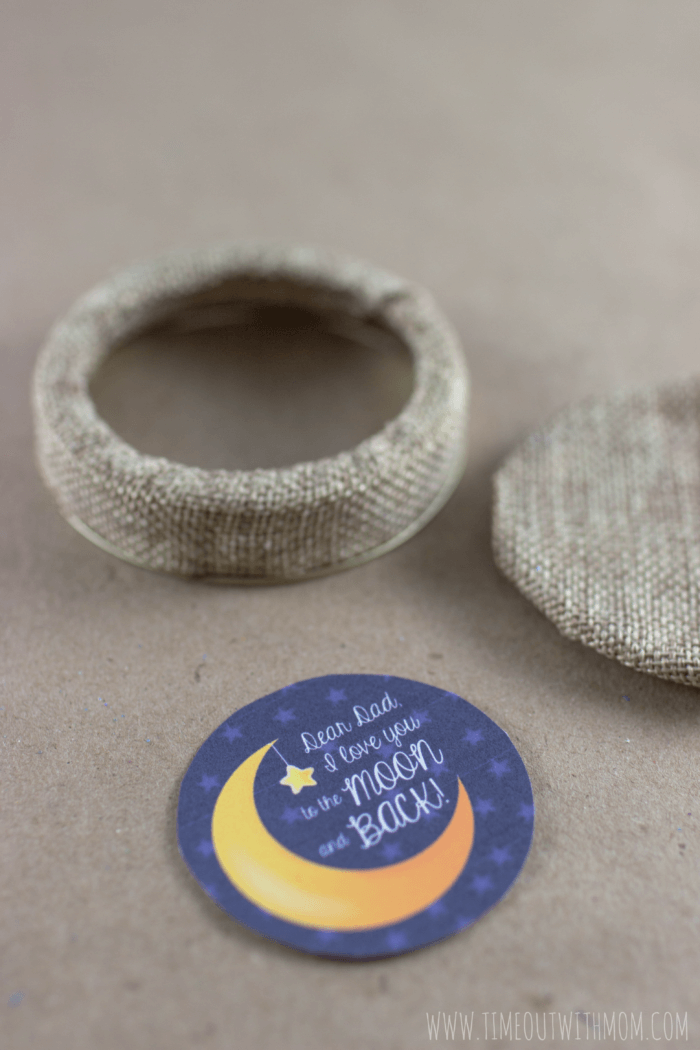 Using a glue gun, glue the two 4 1/2″ pieces to the removable portion of the mason jar lid.
Glue the 9 1/2″ ribbon around the lid and fold under.
Place inner portion of the lid back in and top the jar.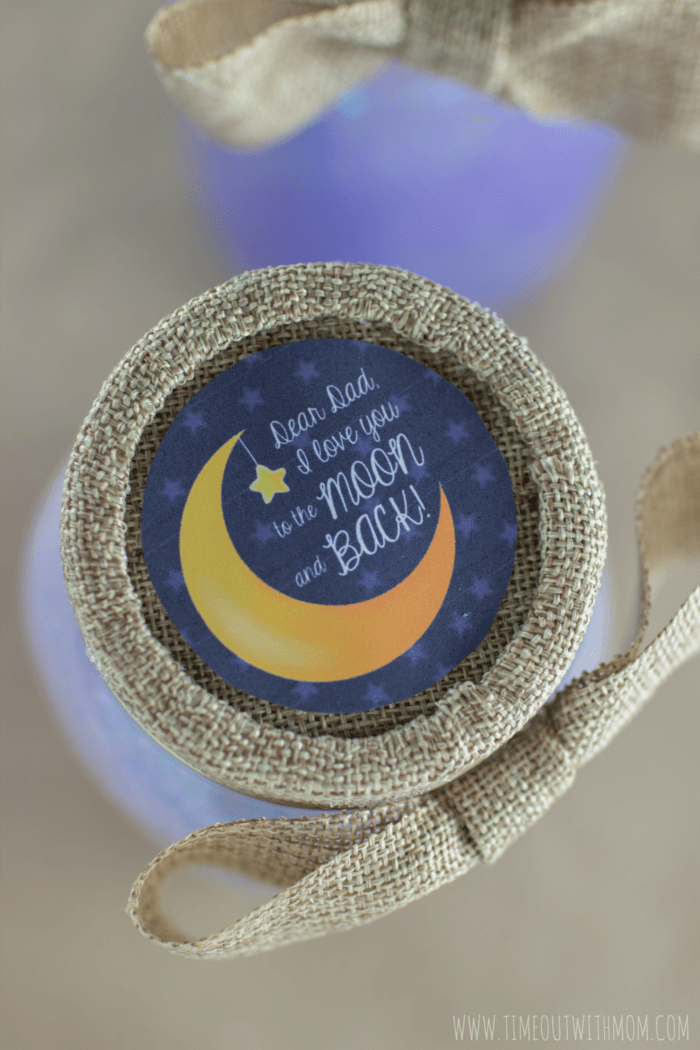 Glue the pre-cut tag to the top of the jar and attach a burlap bow to the side, if desired.
I always feel like I have to add a bow to my mason jar crafts for some reason. For this one, I just cut a long piece and glued the ends together. I cinched the bow in the middle and wrapped a burlap piece around it to create the center. I then added it to the side with a bit more glue.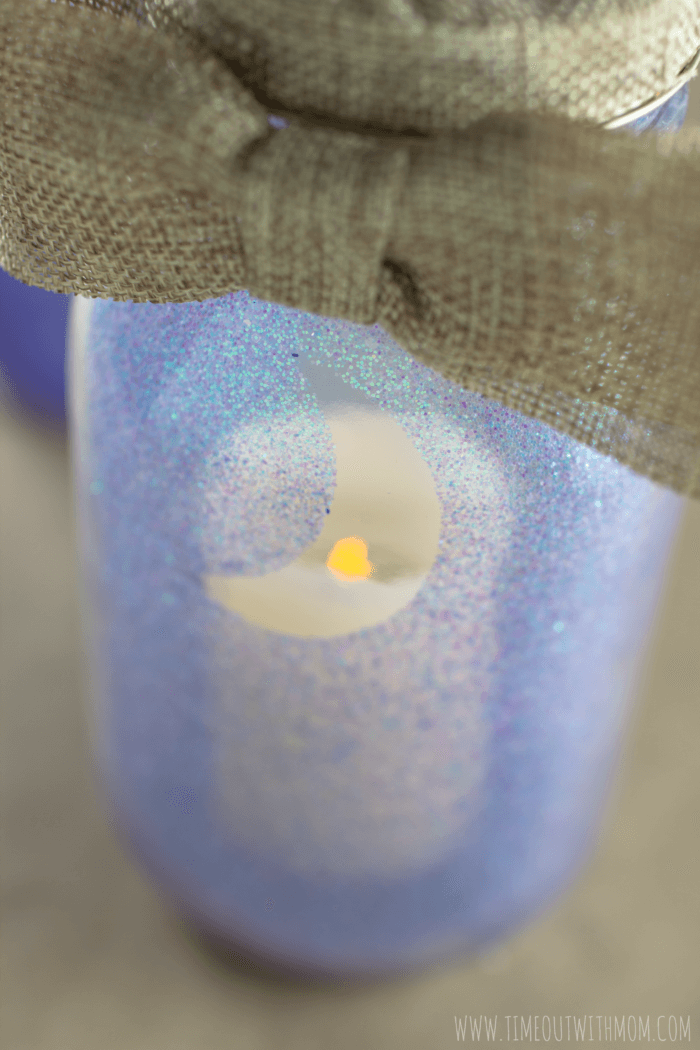 Finally, place the LED Votive candle inside of the jar. Replace the lid and watch your jar illuminate for Dad year round!