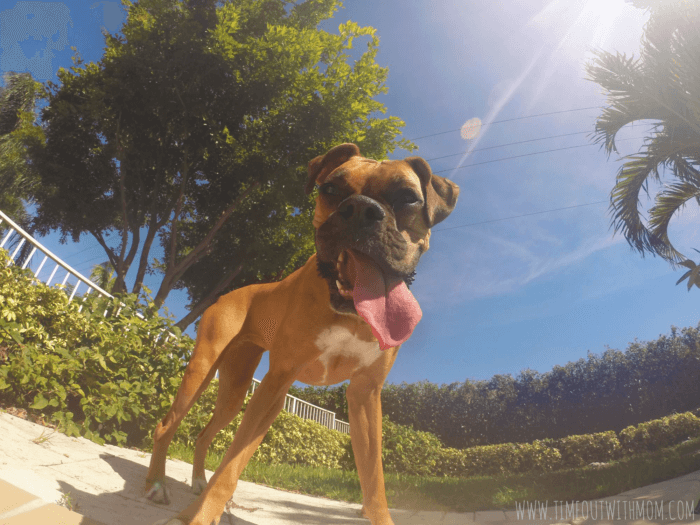 When we decided to get a dog, we knew we wanted a Boxer. Our neighbors had a Boxer and he was amazing with our little guy when he was born. We would spend a lot of time at each others homes and Cooper would always come over to make sure he was alright whenever he cried. It was the sweetest thing and I just knew this was the breed for us.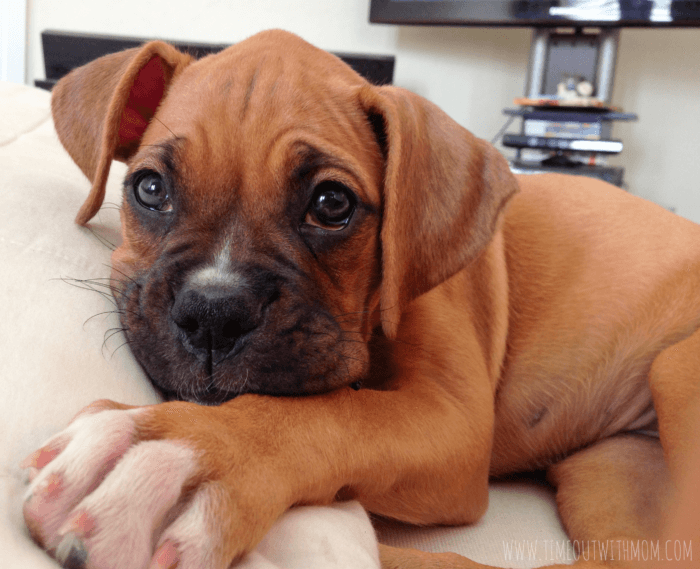 We brought Sophie home in January of 2013. She was only 6 weeks old and this tiny little thing with big paws and a peanut head. The kids and Sophie bonded immediately and she has since been a huge part of our family. Although she can be a bit crazy at times, we love her so much and would do anything for her.
Sophie's mom had a sensitive stomach issue that was basically passed down. We tried a few different foods before our vet recommended grain-free kibble. Once we started her on that, we noticed a huge change! Shes been on grain-free kibble now for just over 3 years and we have not had any further issues with her stomach sensitivity since.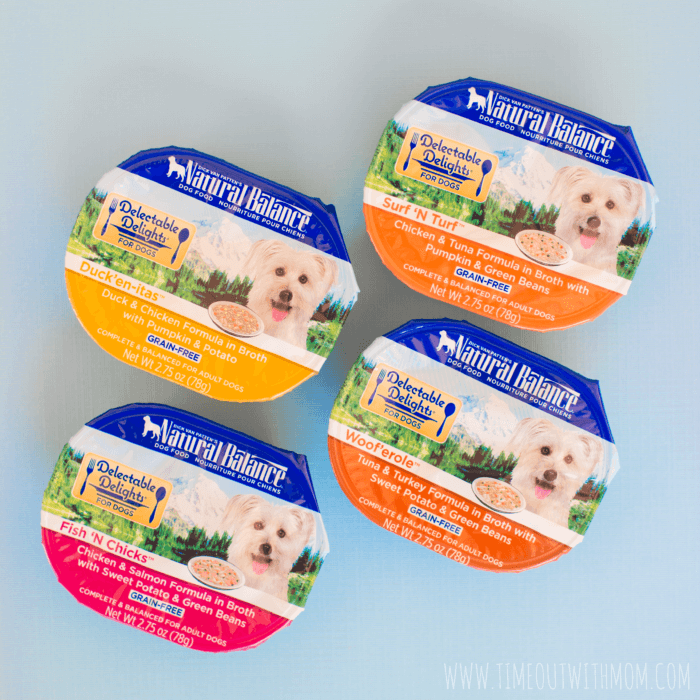 Most recently, I've noticed that Sophie is literally scarfing her food down and has been left wanting more. She can eat a whole bowl of food and walk right back to the garage door crying for more. So, instead of just continuing to fill her up on kibble, I decided that she needed a wet food topper added to her meals.
We found Natural Balance Delectable Delights® at our local pet store. Each individual cup consists of a gourmet blend of wholesome ingredients for complete and balanced health, cooked to perfection in a savory broth for dogs of all sizes.
Natural Balance Delectable Delights® is available in these four great flavors:
Delectable Delights® Woof'eroleTM
Delectable Delights® Surf 'N TurfTM
Delectable Delights® Duck'en-itasTM
Delectable Delights® Fish N' ChicksTM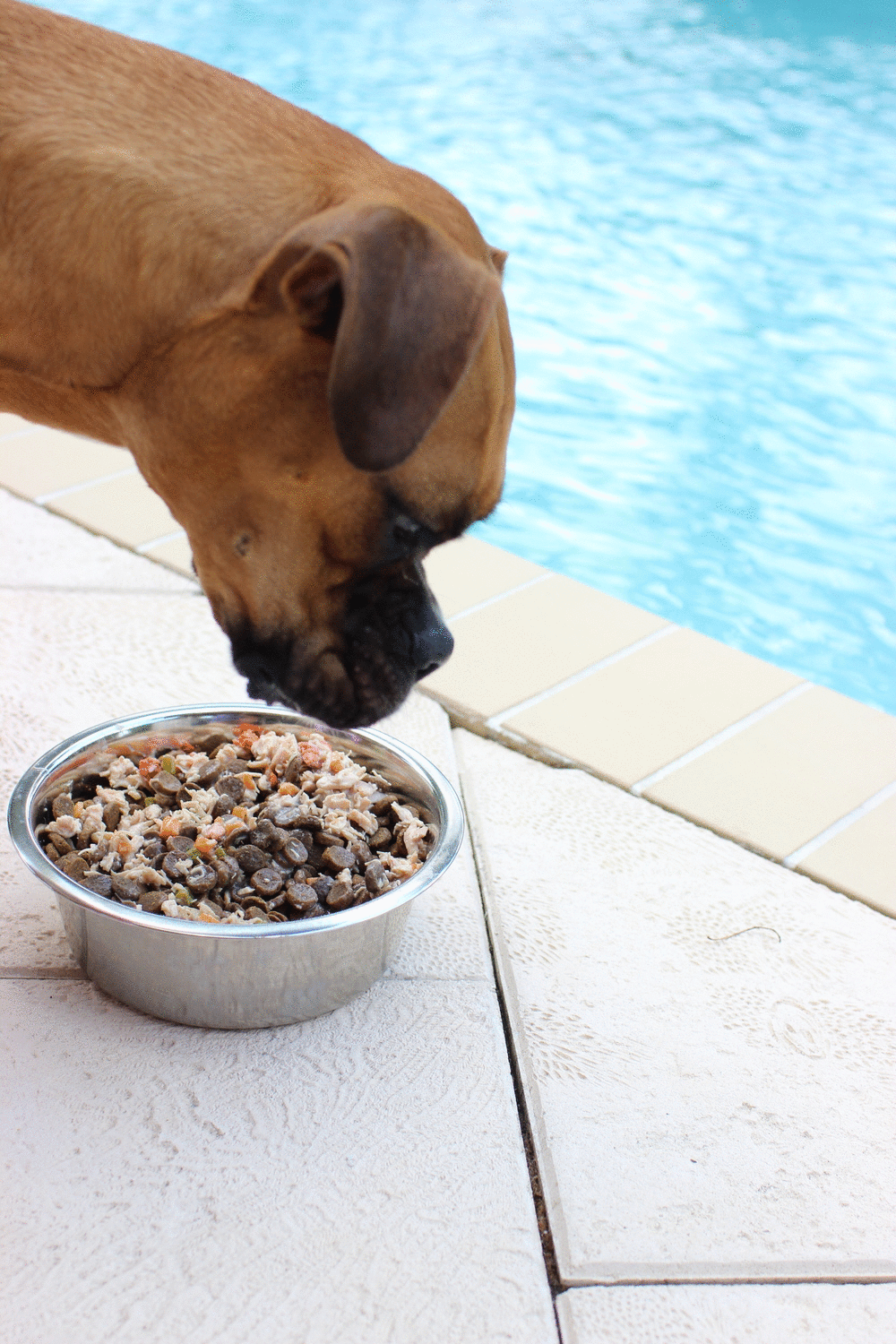 Sophie absolutely loved her dinner this evening. She had the Fish N' ChicksTM flavor and it was packed with veggies which is a definite plus.  I think we'll be keeping Natural Balance Delectable Delights® in our pantry moving forward. Check out Natural Balance in your local pet store and on Facebook and Instagram for more!
Which Natural Balance Delectable Delights® will you try?