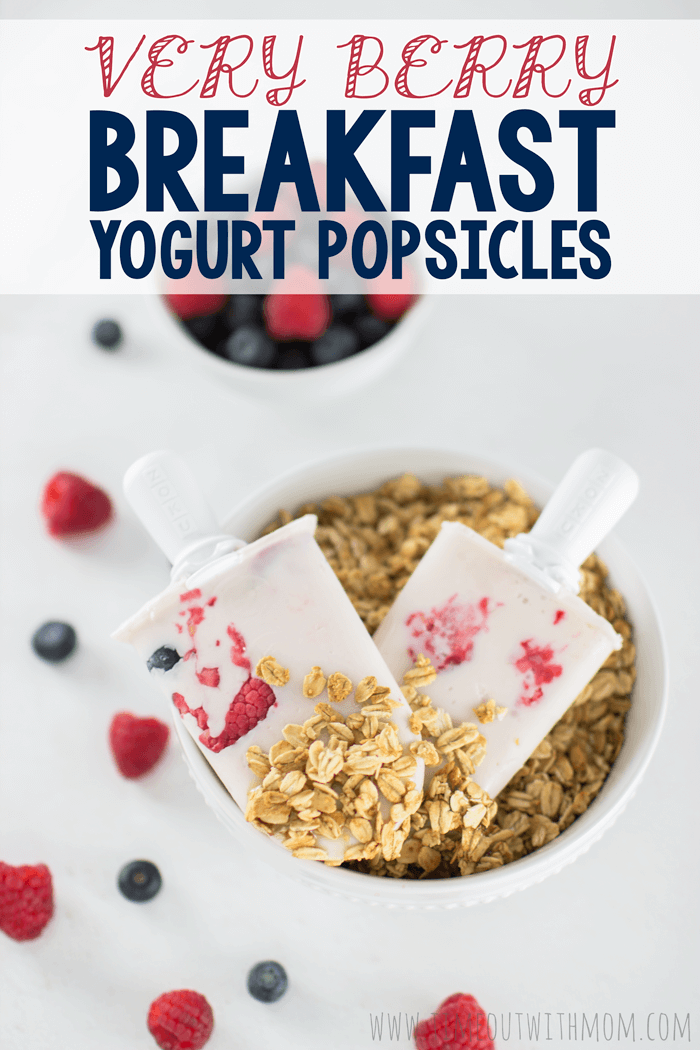 Summer Vacation is less than 20 school days away for us! Can I just say how ready we are? It's been a long school year and we are just so ready for some rest and relaxation. During the summer, our days are mostly spent sleeping in and lounging by the pool. Often times, we wake up and it's that odd time between breakfast and lunch where you don't really know if you should make one or the other. Usually, by the time I roll out of bed and wash my face, the kids are already in their suits begging me to go out back. For moments like these, I always turn to these Very Berry Breakfast Yogurt Popsicles.
The kids like them because they love sweet summer treats and I feel like I'm giving them something healthy at the same time. My hubby is really into healthy foods and checks for the sugar contact in nearly everything we buy. If there is too much sugar, high fructose corn syrup or too many artificial ingredients, he won't let the kids have it. I love how in tune he is with our health. It really helps to balance me and my sweet tooth!
We began purchasing Annie's Homegrown products a few years ago because their products were organic and so kid-friendly. Bunbun loves the little cheddar bunnies and grass-fed mac and cheese. So, when I saw that my local Publix had just started carrying Annie's Organic Whole Milk Yogurt I grabbed a pack in each flavor for the little's to try. Summer Strawberry and Berry Patch were total hits! Bunbun has already requested that they be on our "usual grocery list".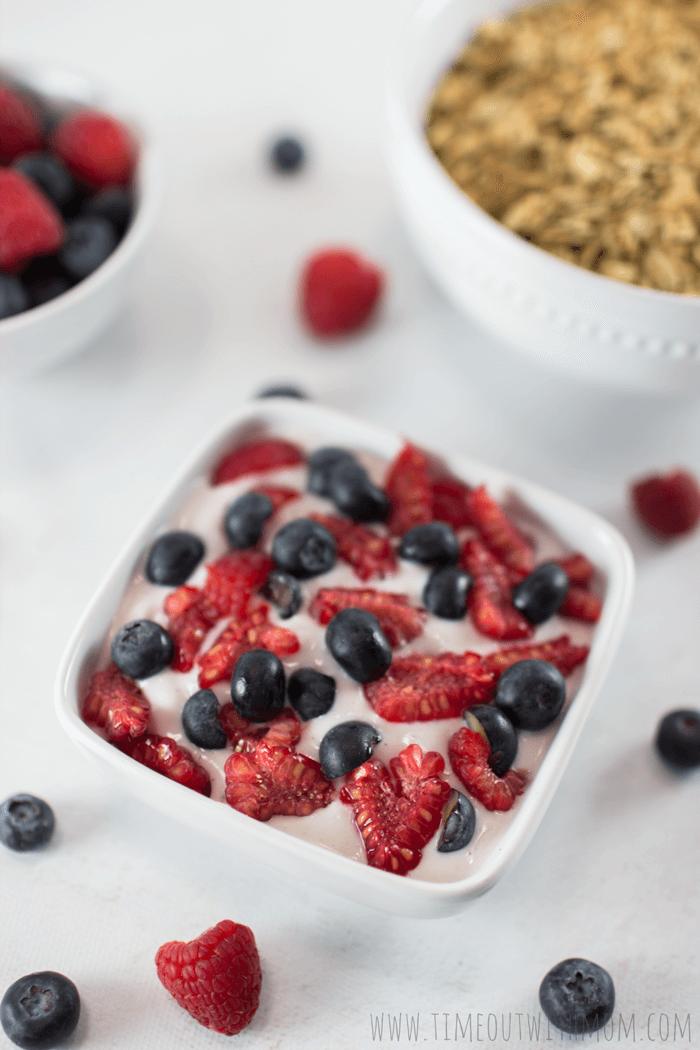 Once I knew how much the kids liked the new yogurt, I had to make a batch of  Very Berry Yogurt Popsicles. I cut up some raspberries and blueberries and mixed them in with the already delicious yogurt. I love a bit of texture, so I prefer to add a bit if fruit in when I make these. You can definitely omit the additional fruit, but I think you'll love it just as much with the addition! Once my pops are done freezing, I drizzle a bit of honey on top and sprinkle them with granola for some added crunch. The kids just love it!
Annie's Organic Yogurt is currently 2 for $5 in the Publix Extra Savings Mother's Day Flyer which is running from now until May 27, 2016.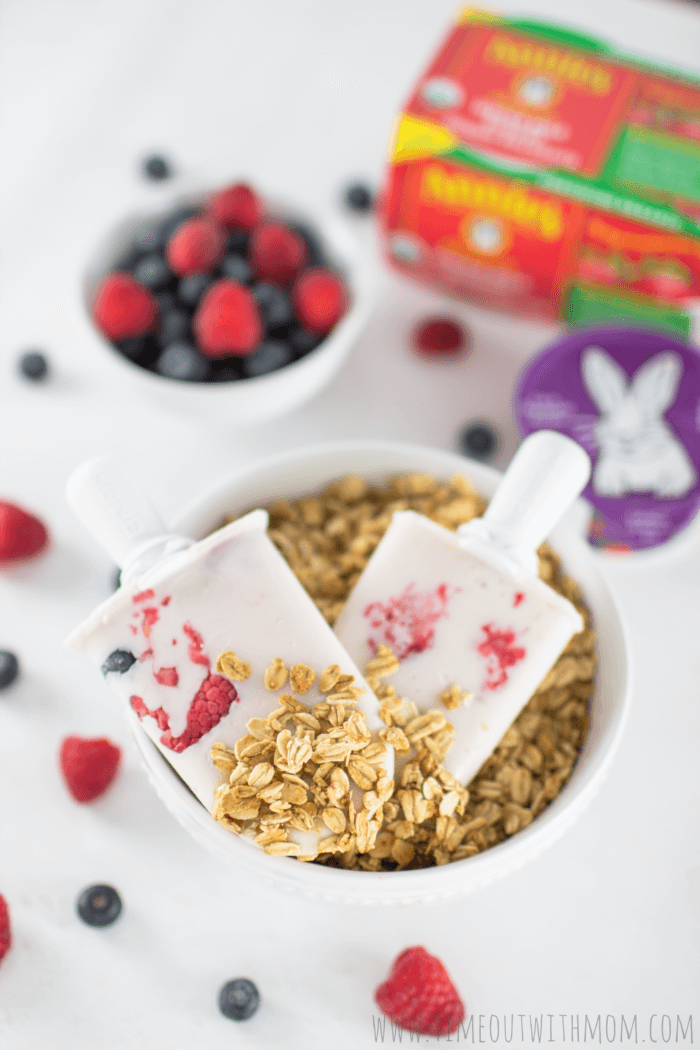 Very Berry Breakfast Yogurt Popsicles
Ingredients
Instructions
Chop raspberries and blueberries into halves or quarters and set aside.
In a medium sized bowl, empty the contents of 4 yogurt cups
Add the milk and fresh fruit to the yogurt.
Mix well and pour into popsicle molds.
Freeze for 4-6 hours or overnight.
Top with a honey drizzle and sprinkle with granola for some added crunch (optional).
Enjoy!
http://www.timeoutwithmom.com/2016/05/very-berry-breakfast-yogurt-popsicles.html
Want to try out the new Annie's yogurt? I'm giving away $15 in PayPal cash, so you can make these amazing yogurt popsicles at home. Enter Below!
Giveaway is open to all U.S. residents. Winner is subject to eligibility verification. Giveaway will end on 5/31 at 12am EST.