Are you looking for a quick and simple DIY Mother's Day idea? Well, look no further than this beautiful flower frame.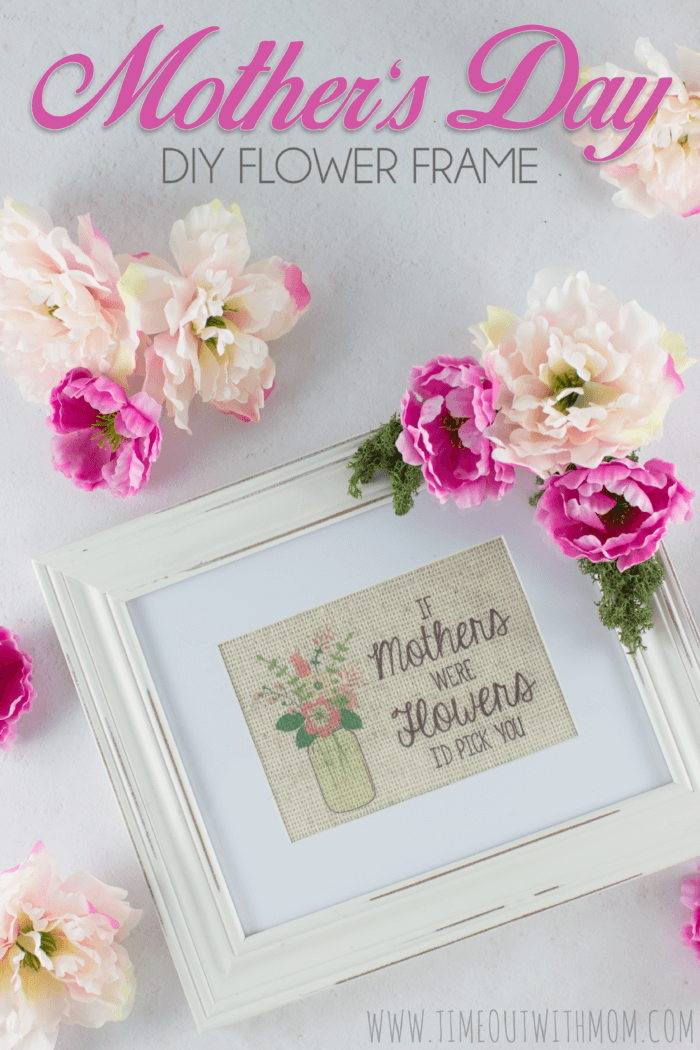 As I tossed and turned the other night, I felt the craft bug creep into my system. I was literally thinking about what to make for National Donut Day and all of a sudden, this idea sparked. And let me just say, I'm so glad it did because it came out super cute!
Being a Mom is hard work. We are alarm clocks, nurses, referees, housekeepers, taxis, counselors and the list goes on! In my book, it's Mother's Day every day. But when Mother's Day rolls around and you realize you have less than a week to find something to give, the going gets tough!
Today, I'm going to show you how you can make this beautiful Mother's Day Flower Frame in less than an hour and for less than $25!
Yes, you read that right!! You can have this frame made in no time. Most of us already have some of the supplies in our homes, so with a quick trip to the store, you can gift this frame, too. Of course, you'll want to add this new DIY project to your wall. You can find the supplies you need at Tradefix Direct where you can find what you need to help get your new Mother's Day frame mounted in your home. Let's get started!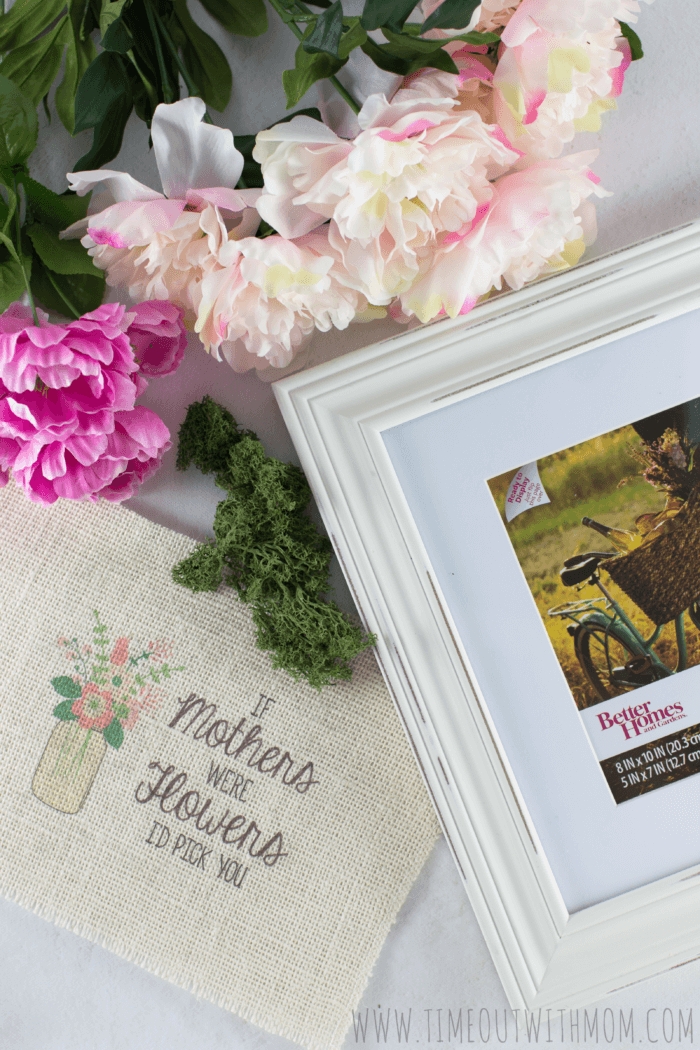 Here's what you'll need:
8×10 photo frame matted to 5×7
An 8.5×11 piece of burlap
Freezer Paper
Iron
Artificial Flowers
Green Moss
Glue Gun
Glue sticks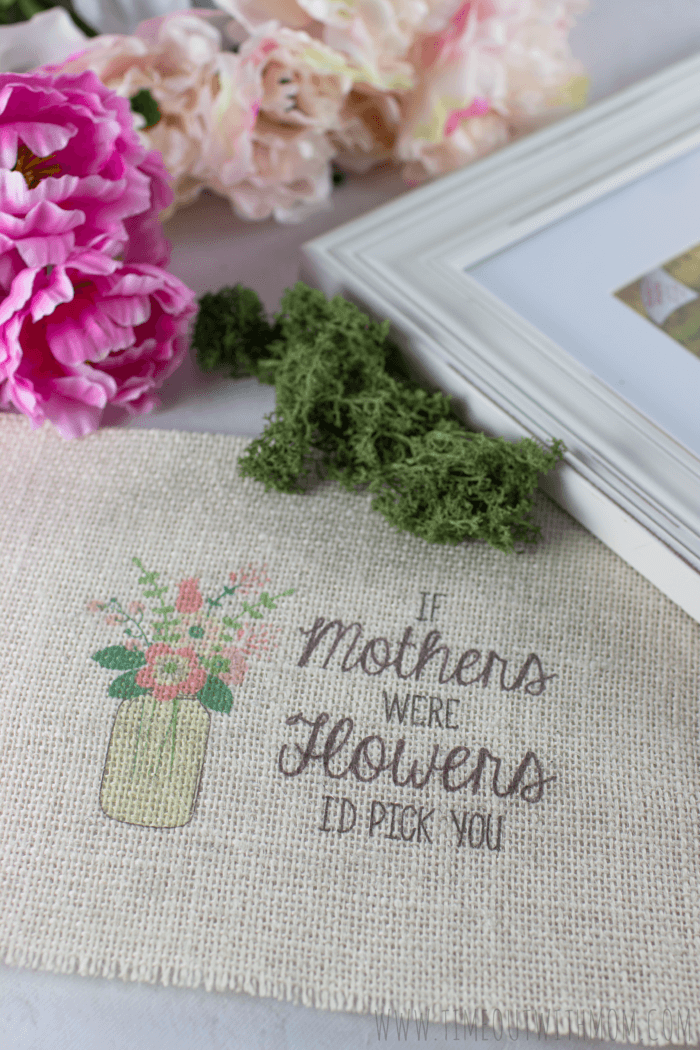 Begin by downloading my Mother's Day Printable and printing it onto your piece of burlap. If you are not familiar with printing on Burlap, head on over to Domestically Speaking for a quick "How To".
Once you've printed on the burlap, trim the sides a bit so you can secure it into place on the mat. I used a few pieces of tape to hold it in, but this is optional.
Each printable is 8.5?x11?
Note: Printables/Images are for personal use only. Not for resale.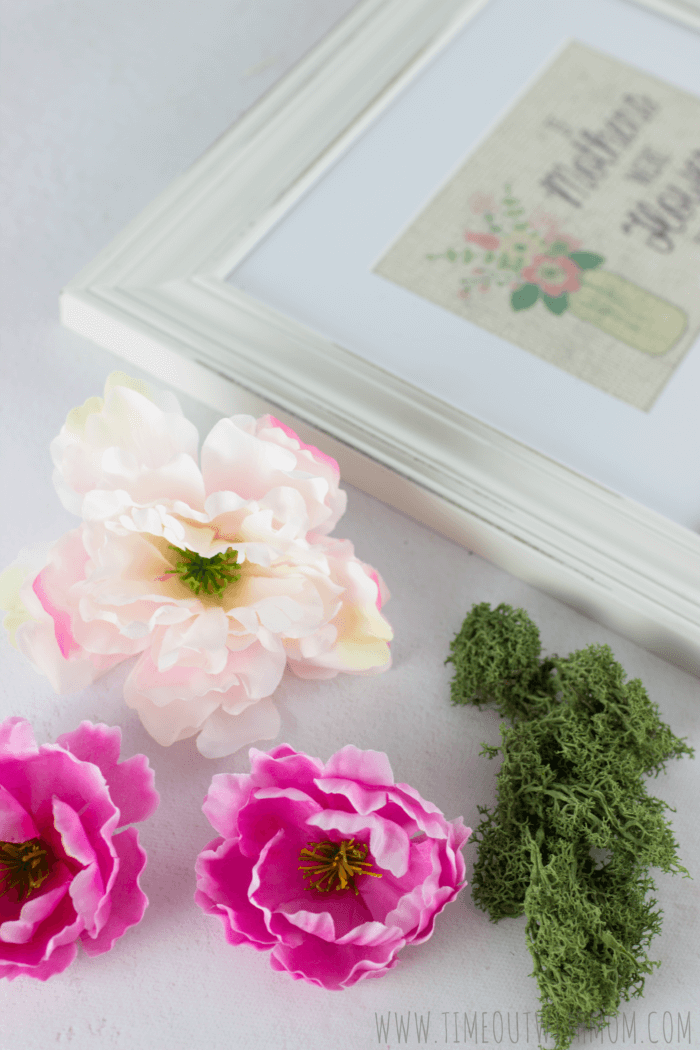 Next, grab your artificial flowers and pull them off of the stems. Clip the small remaining piece off of the back of the flower and set it aside.
To add the green moss onto the edge of your frame you can either use Sugru adhesive or a heat gun. I found this moss in my local craft store. It's used for building small villages and train models. I prefer using this kind because it's soft and looks natural. It's very easy to maneuver, so don't be afraid to move things around and spread it out. You can even layer it if you'd like a thicker border.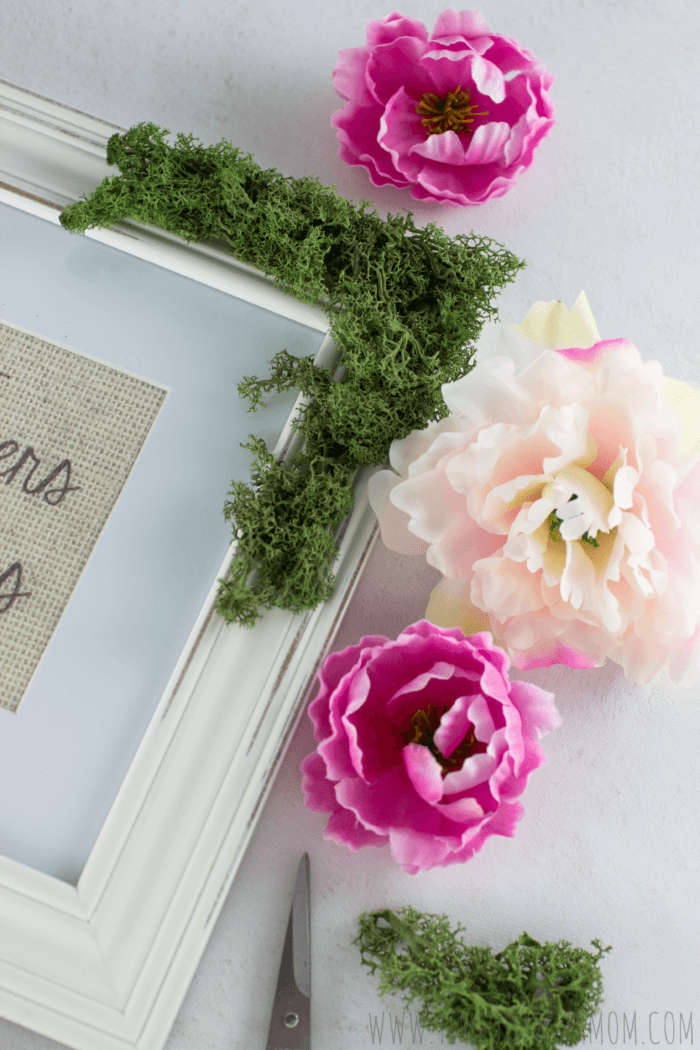 Once you've added your moss, hot glue your flowers into place and allow to dry/cool. When you're done, you'll want one of your own! I know I did.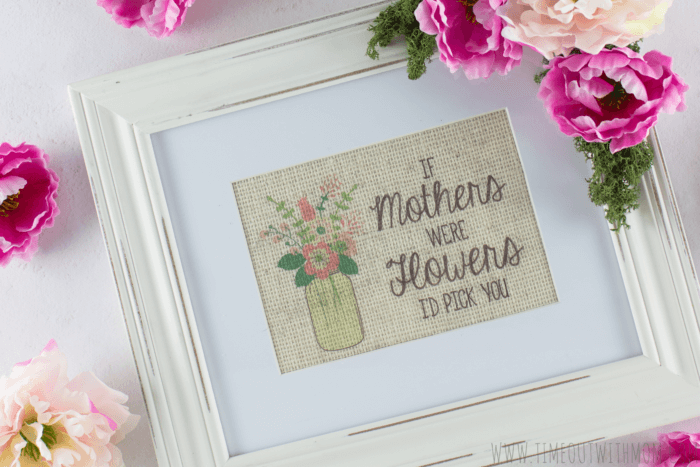 I absolutely love how this DIY project turned out. Get creative with yours and let me know what your Mom thought about her gift! You can reach me on Instagram and if you don't yet follow me, you should! It would be gratefully appreciated as I'm currently trying to scale the profile and I'm currently using tools like socialfollower to help me along the way.
Happy Mother's Day to all my Mommy readers!