This is a sponsored post on behalf of Pfizer Consumer Healthcare. All products, information, and prize pack giveaway have been provided by Pfizer Consumer Healthcare. However, all opinions and views are my own. #SickJustGotReal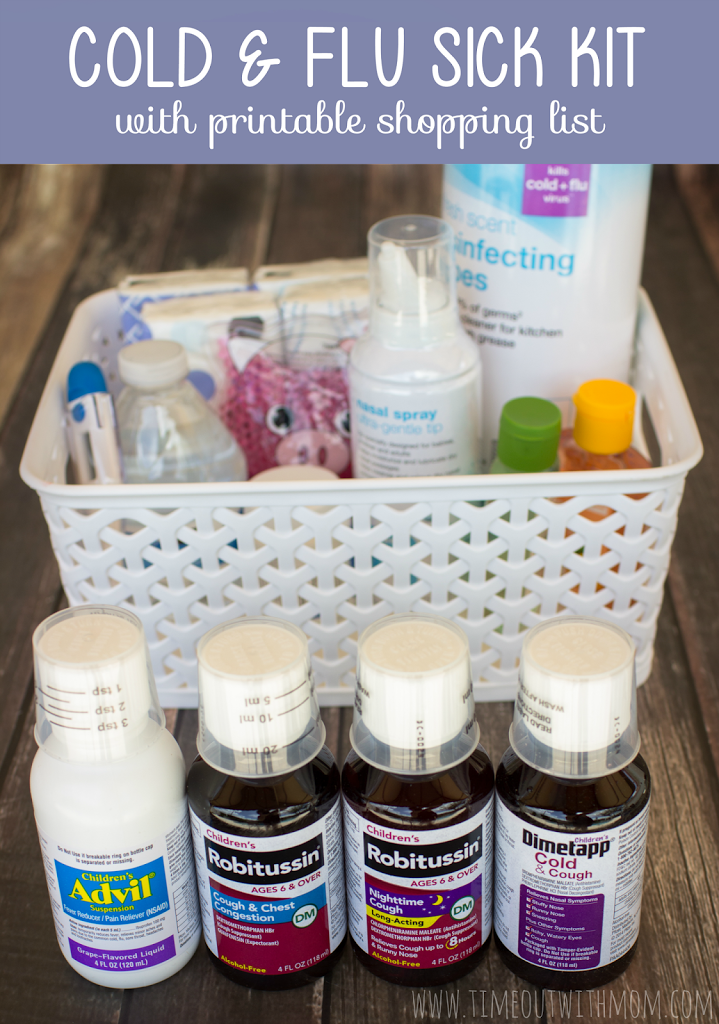 Hey moms! I know it's tough work being us! And we're not just mom. We're playmates, referees, (list) and of course "nurses'. We have to be ready for anything at any given time! That's why I stay prepared for those sneaky colds and pesky flu bugs.
I keep a sick kit stocked and on hand at all times! My best friend always says "You never know where you're going to be!" Especially at 2am when fever strikes or symptoms begin to appear.
My cold and flu sick kit is so easy to put together and the best part is that you can find everything you need at Target!  I love how organized their stores are and if I have a hard time finding something on my own, I can just pull up the app on my phone, search for the item I'm looking for and it gives me the aisle number. It's so convenient for me. Especially when I'm in a rush!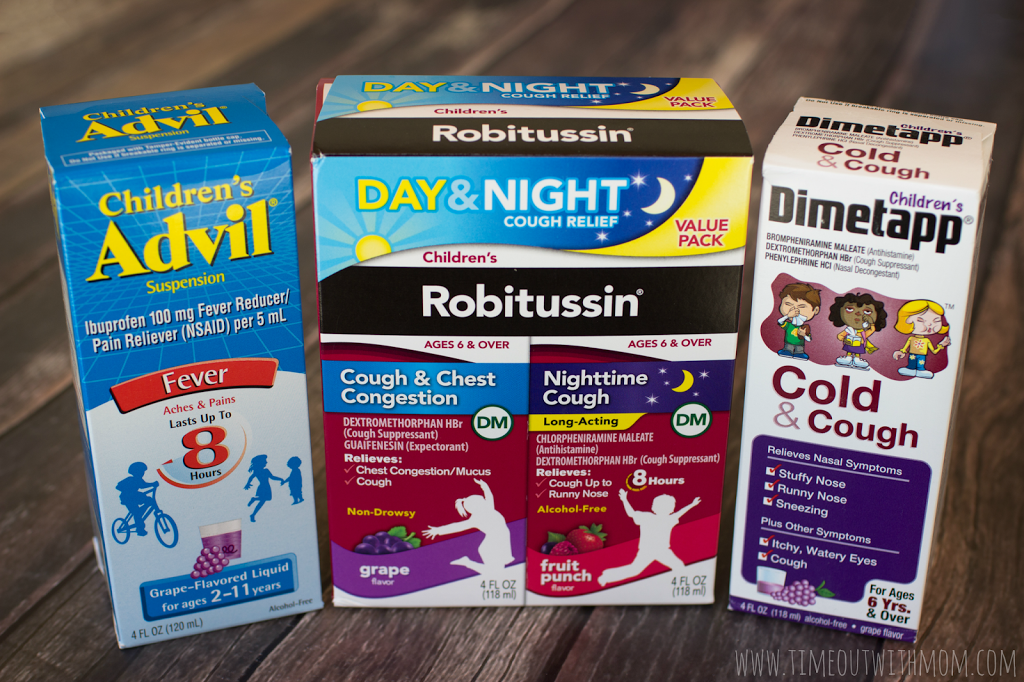 When sick gets real, we stick with Advil®, Robitussin® and Dimetapp®. I remember taking these as a kid and am proud to offer the same products to my children years later.
One of the things that I like to do is to keep all of our supplies in a caddy of some sort. I love doing so, because it holds everything we usually need and is easy to carry from room to room.
Cold and Flu Sick Kit Contents:
Additional items to consider keeping in your Cold and Flu Sick Kit:
Thermometer
Tissues
Reusable Cold Pack
Chest Rub
Disinfecting Wipes
Hand Sanitizer
Small notebook with a pen for recording dosage amounts and times administered.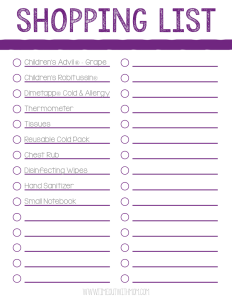 In a rush?
Download and Print
this easy Cold and Flu Sick Kit shopping list for your convenience!
While you can't always avoid getting sick, do your best to be prepared. What items will you put in your Cold and Flu Sick Kit?
Enter below for your chance to win a Pfizer Pediatric gift pack including Children's Advil®, Children's Robitussin®, and Children's Dimetapp®.
Please Note: Always be sure to check for child ages on bottles as some are not recommended for 4 and under. Although bottles are child safe, keep out of reach of children